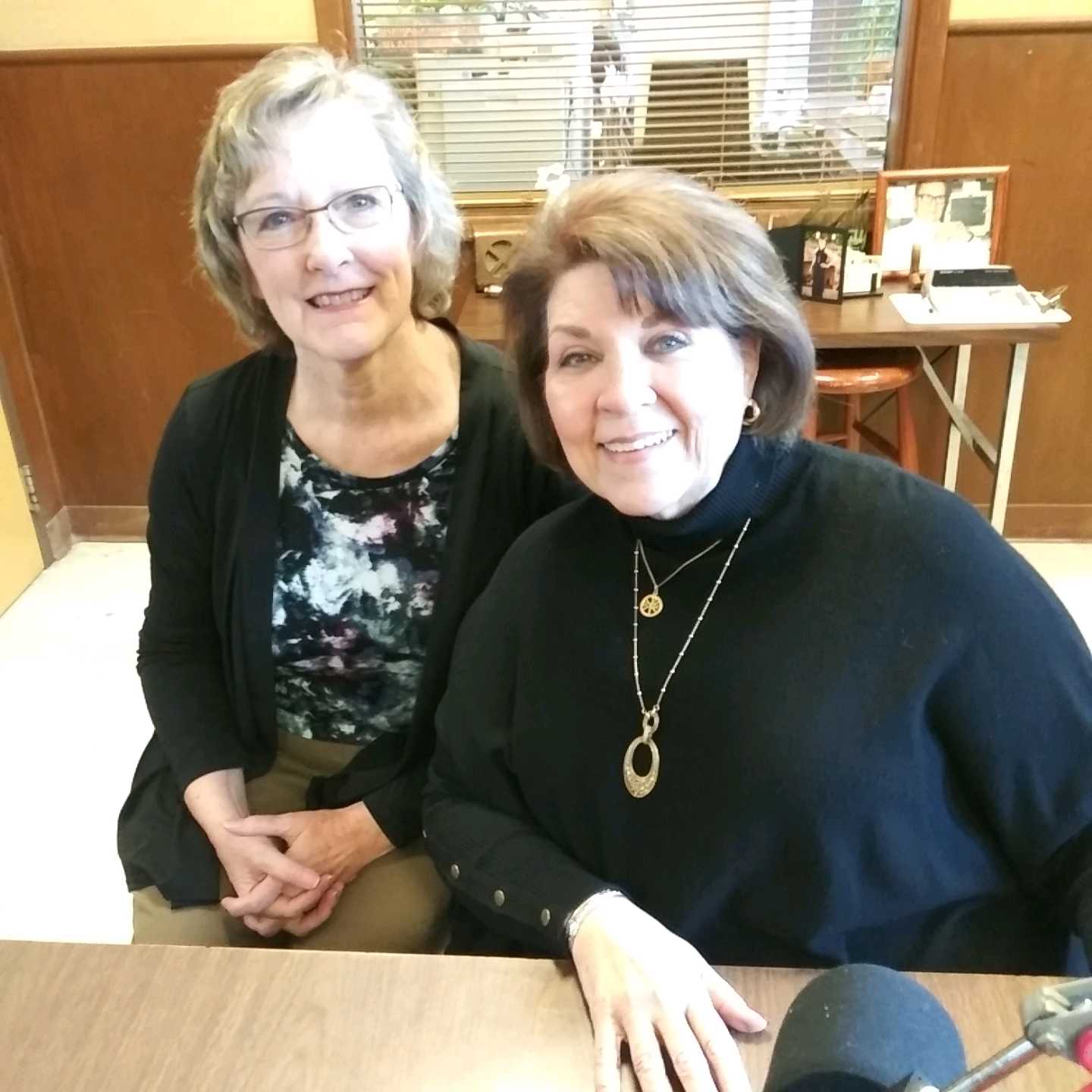 The stage of the SSISD Auditorium inside the Hopkins County Civic Center will be transformed into a holiday wonderland of stars for the Northeast Texas Choral Society annual Christmas concert. Choral Director Carol Allen and NETCS Board President Mary Lou Foster visited with Enola Gay on the KSST Morning Show to invite the public to this one-of-a-kind concert. Tickets are $15 each at local banks, at the door and online at singerscount.org. Two performances are planned:  7 pm on Saturday December 1, and at 2 pm on Sunday December 2, 2018.
"In 'A Starry Night', our 100-voice choir will present sixteen musical works specially selected as an offering for your celebration season.  A portion of these are familiar seasonal favorites chosen to ignite a spark of holiday energy, tempo and movement." explained Carol. "Then you will hear others that may be new to you, beautiful harmonic compositions that deepen the meaning of the most famous star of all, the Star of Bethlehem, and the enduring promises it points us to. Please come be entertained and inspired, and bring your children and grandchildren too, so that they may be exposed to the wonder of music conveying the Christmas story".  Carol pointed out that within a matter of just weeks of rehearsal, Northeast Texas Choral Society singers and orchestra ensemble have shaped a meaningful cultural event that will not only revive your Christmas spirit, but provide joy,  peace and timeless memories for everyone in the audience!
Mary Lou Foster is a charter member of NETCS with a perfect attendance record.  Like many other members, she is a singer and musician at her church but finds a special dimension as a Choral Society performer. "We audition new singers twice each year, so if you have been thinking about becoming a member in the New Year, plan to come to auditions on January 12, 2019 between 10 am until 12 noon in First United Methodist Church choir room!