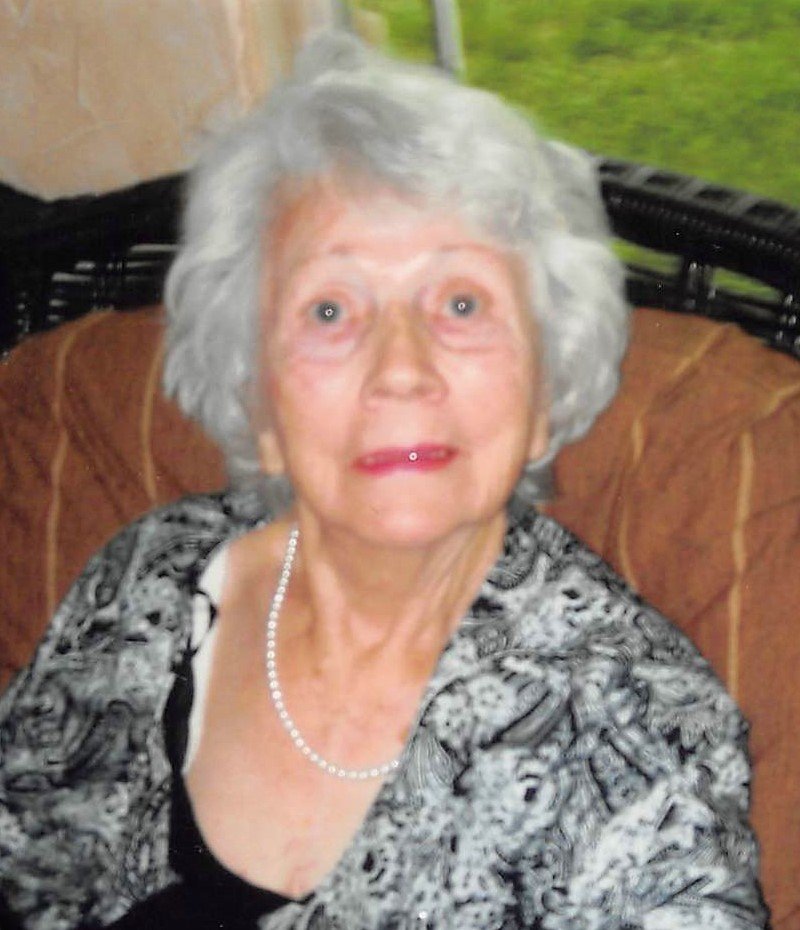 A Memorial service for Willie Grace Brown Doan Moorman "Billie" Bright of Sulphur Springs will be conducted at 3:00 p.m., Sunday, October 21, 2018 at West Oaks Funeral Home Chapel with Rev. C. J. Duffey officiating.  There will be a visitation at 2:00 p.m., one hour prior to the service.  A private family burial will take place at 1:00 p.m., on Monday, October 22, 2018 at Lakeview Memorial Gardens in Longview.  Billie passed away on October 17, 2018 in Sulphur Springs, TX.
She was born on October 9, 1923 in Electra, Texas, the daughter of Ulysses S Brown and Olena Mae Hughes Brown. She attended a country school in Eureka, TX in Archer County. She was a seamstress and quilter, and of the Baptist faith.
She is survived by daughters, Peggy Carroll Dean Bullock of Ben Wheeler, Enola Gay Moorman Bounds Mathews of Sulphur Springs, and a daughter in law Dunk Sims Moorman of Longview, grandchildren, Holly Moorman, Clay Bounds, Bobbi Bounds Rowland, Jessica Bounds Glover, Angela Bounds Barnes, Rese Bullock Gremels, great-grandchildren, Bodie Barber, Hanna Moreland Garst, Jordan Humphrey, Jade Rowland, Samantha Zapata, Brandon Zapata, Dorian Zapata, Dante Zapata, Jonathan Glover, Jackson Glover, Ava Barnes, Remington Barnes, and four great-great-grandsons.
She was preceded in death by her parents, husbands, Chester Doan, Billy Joe Moorman, and Bill "Blackie" Bright, son, Joe Michael Moorman, grandchildren, Ted Bullock, Dale Bullock, Jamie Bounds, great-grandson, Jacob Humphrey, sister, Zelma Henry, brothers, Jim Brown, Speck Brown, Chunn Dale Brown, and Harrell Brown.
Memorials may be made to the Sulphur Springs Senior Center Building Fund, 150 MLK Drive, Sulphur Springs, TX 75482. Arrangements are under the direction of West Oaks Funeral Home.