Wildcats Place 2nd in Tournament; Two Lady Cats Compete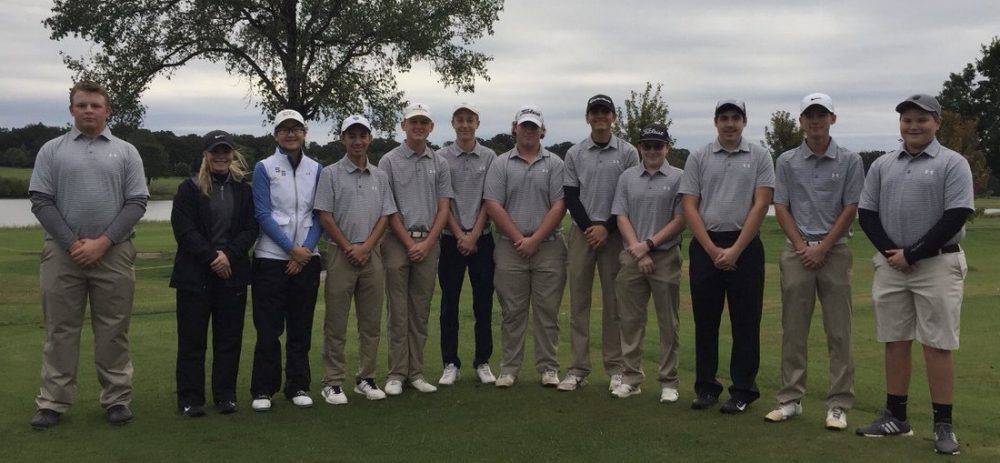 Wildcats Golf Team Plays at SSCC Thursday Tournament
Playing in a rare fall golf tournament Thursday (October 18), the Wildcats' golf team shot a total score of 313, good for second place behind former district foe Hallsville. The tournament was played at Sulphur Springs Country Club. It was moved to Thursday from Monday due to rain. Carter Lewis led the Wildcats with a 73, one over par. Andrew Escobar shot 77, Colten Bench had 80, Grant Mohesky shot 83 and Kip Childress came in with 86. Wildcats Golf Coach Chris Owens said he is trying to schedule more and more fall tournaments. He said it's hard to squeeze tournaments in during the spring due to testing and the weather. Of course the weather almost did this tournament in. Coach Owens said he appreciated the flexibility of the Sulphur Springs Country Club that allowed this tournament to be played after the rain out Monday. The Wildcats' golf team has two more tournaments scheduled this fall. Next they are scheduled to play at a brand new course, the Tempest Golf Club in Gladewater, at a tournament sponsored by Longview Pine Tree.
Two Lady Cats Golfers Play at SSCC Tournament Thursday
Lady Cats Golf Coach Whitney Spigener took two of her players to a Sulphur Springs Country Club tournament played Thursday (October 18). The tournament was originally scheduled for Monday (October 15) but was postponed due to rain and then rescheduled on Thursday. Coach Spigener said Thursday turned out to be a beautiful day although she said it was a little windy. Coach Spigener said considering everything, players' scores were good. She said a Texas High golfer named Gracie shot the best score of 75. Lady Cat sophomore Mariam Tran shot an 80 and finished in second place. Coach Spigener said Tran could have been right at the top except for a quadruple bogey on hole #2. She said Tran's score was very good considering the lack of practice time due to all the rainy weather. Lady Cat junior Charleigh Potts shot 118. Coach Spigener said Potts did a good job of battling and of never giving up. She said Potts took a year off from golf recovering from an injury. Coach Spigener said Potts had not played in a tournament in about a year and a half. She said Potts was not pleased with her score and Coach Spigener said she liked her competitive attitude. Coach Spigener said this would be the only fall golf tournament for the Lady Cats' players. Next semester golf tournaments will start up in mid to late February.