Will the Wildcats' football team suffer a letdown against Greenville Friday night after a tough first district loss to Corsicana last Friday? Wildcats Football Coach Greg Owens said some people have suggested that. He said coaches have talked with the team about it. Coach Owens said they have also told the players not to get all wrapped up in the district records of the Lions and the Wildcats.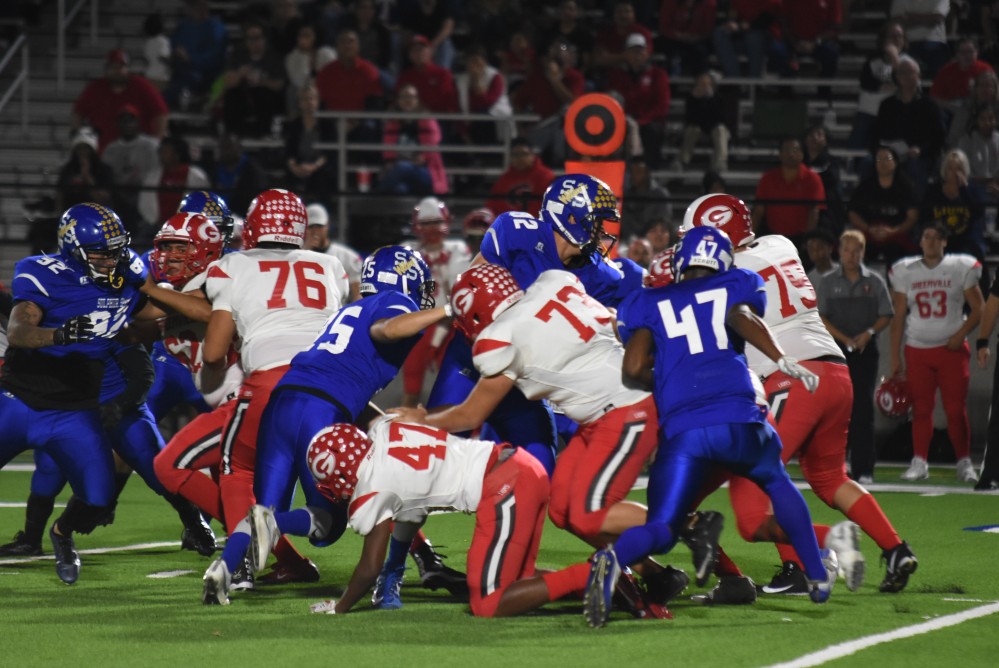 The Wildcats are 4-1 in district play and Greenville is 1-4. Coach Owens said both teams are fighting for playoff spots. He said the Wildcats need one more win to qualify for the playoffs while Greenville is fighting for their playoff life. Coach Owens said the Greenville-Sulphur Springs game has turned into a pretty good little grudge match the past couple of years with playoff spots on the line. He said he expects a hard fought match Friday night.
Concerning Greenville's offense, Coach Owens said the Lions want to get the ball into the hands of their athletes. Senior Nick Mapps, a wide receiver, is one of those athletes, as is sophomore wide receiver Miles Denson. The Lions quarterback is veteran multi-year starter Caleb Jarvis. Coach Owens said Jarvis tweaked his knee earlier this season and is not as mobile as he has been in the past. He said Jarvis is accurate when he throws the football. Coach Owens said the Lions utilize two running backs: junior Kye Walker-Heard is a slasher while junior Lester Turner is bigger and is a pounder. He called the Lions offensive and defensive lines aggressive and tough. Coach Owens scouted Greenville when they played Kaufman.
Coach Owens is very impressed with Lions' defensive end Jeremiah Abrego and he said the Wildcats must know where Abrego is at all times. He said Greenville Coach Darren Duke gets his team ready to play and he added the Lions play hard.