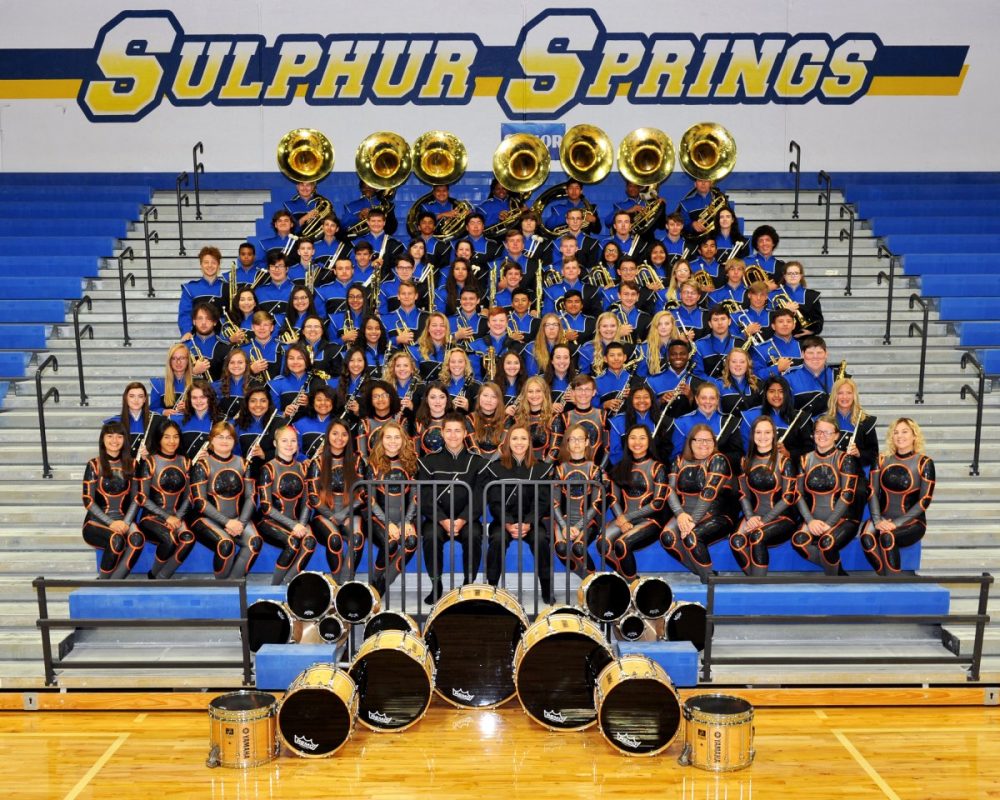 Wildcats Marching Band Director Spencer Emmert said Saturday was a great day at a Prairiland contest because the band didn't get rained on and they were able to perform during prelims and finals. The Wildcats finished fourth at the contest.
Emmert said the Wildcats Band received the top scores of straight ones and they also got lots of good comments from judges. Emmert said he challenged the band to step up during their finals performance and he said they did. He said the contest employed a different rating system than most and Emmert said the Wildcats band would have been second or third under the usual rating system. He said the Wildcats Marching Band also tied for first in Outstanding General Effect but then lost out on a UIL tiebreaker. The band was able to use their grid tarp during both performances. Emmert called the contest a fantastic experience for his kids, especially the freshmen.
He said the contest wrapped up a great competition season. Emmert said he expects the band to do its contest show at Greenville and at the last Wildcats' football game. Then he said they would probably put together a spirit show for a little change. At the last Wildcats home football game on senior night, Emmert said eighth grade band members would be joining varsity band members. He said the Band Beau and Band Sweetheart would also be announced.
Last Friday at The Prim in the rain, the Wildcats Marching Band, in rain gear, did a brief non-marching show with no woodwinds. Emmert said the show was put together at the 10 minute mark of the second half of the football game. He praised band members for being flexible.