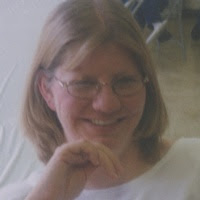 Shelly Armor, 49, of Klondike, passed away peacefully on Sunday, October 21, 2018 in Sulphur Springs, TX.
Shelly was born in Denton, Texas, on February 22, 1969, to Nelia Carline Humphries and Hubert Elton Wickersham Jr., She worked as a Coding Clerk in the Insurance Industry.
Survivors include her mother Nelia, her brother, Brad Wickersham of Klondike, her sister, Teresa Wickersham of Dallas and her brother Kyle Wickersham of Klondike. She is also survived by numerous nieces and nephews that she cherished dearly.
Shelly is preceded in death by her father Hubert Wickersham Jr.
Funeral services will be held on Thursday, October 25, 2018, at 2:00 P.M in Jones-Walker & Son Funeral Chapel with Bro. Terry Bryan officiating.
Visitation will be held one hour prior to service time.
Pallbearers will be Chris Morris, Jacob Wickersham, Chris Thompson, Matt Crawford, Brad Turner and Ben O'Halloran.
Interment will follow at Shiloh Cemetery in Klondike.
Arrangements are under the direction of the Jones-Walker and Son Funeral Home and Cremation Service of Commerce.