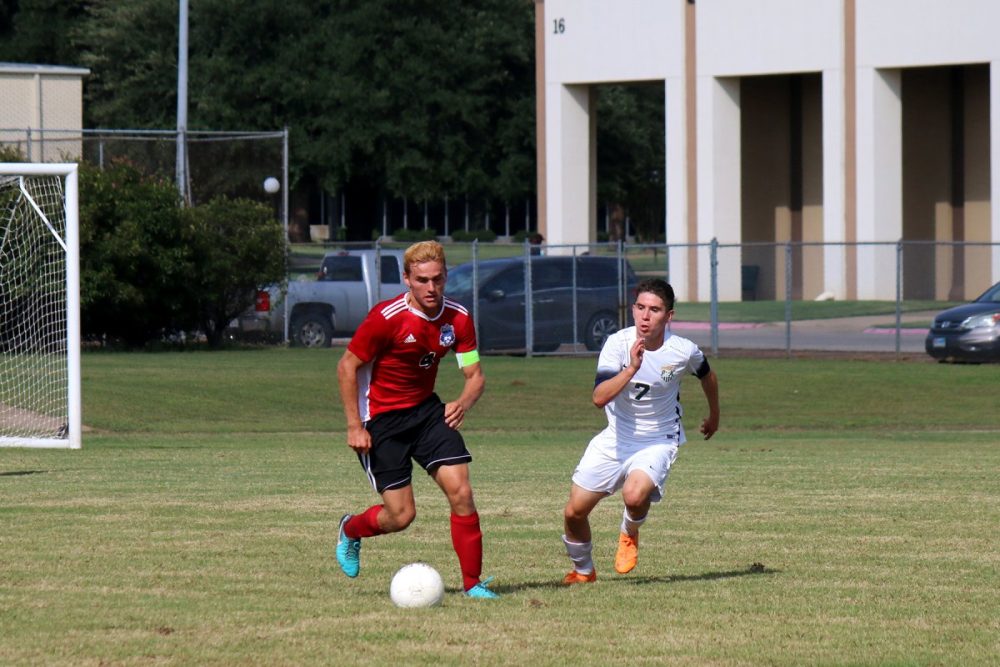 The men's soccer team from Paris Junior College has made the first round of the National Junior College Athletic Association Region XIV Tournament, taking on Coastal Bend College at 4 p.m. tomorrow, Wednesday, at Sulphur Springs High School.
"It's been a really good season for the men's team," said PJC Head Soccer Coach Evan Michael Camperell, "we're a very entertaining team to watch, very offensive and scoring a lot of goals. We play Coastal Bend College tomorrow and we have a good shot; we'll see how it goes."
Coach Camperell pointed to several players to watch for during the game. In the back field, freshman Raymond Kennedy of Waxahachie provides an anchor as a solid defender. Sophomore goalkeeper Ervin Rocha from Brownsville is fantastic, providing a few winning results largely due to his work. Offensively, freshman Emiliano Leal of Monterrey, Mexico, leads the team in scoring and has also been heavily involved with assists.
"Region XIV is perennially one of the toughest in the nation," said Coach Camperell. "This game will be well worth watching."
Currently PJC is 8-9 for the season and 7-7 in conference. The team that advances after tomorrow's game will face either Seed 1, Tyler Junior College (ranked sixth nationally) or Seed 2, Northeast Texas Community College (ranked fifth nationally).