The first of three charrettes that will lead to a parks and open space master plan for the City of Sulphur Springs provided several ideas for the improvement of space and usage at Pacific Park. Two additional charrettes will focus on various parks and open spaces in the city as the city prepares to qualify for grants similar to the grants already received. In the past, the city has received a grant for Coleman Park improvements and other grants since that initial grant.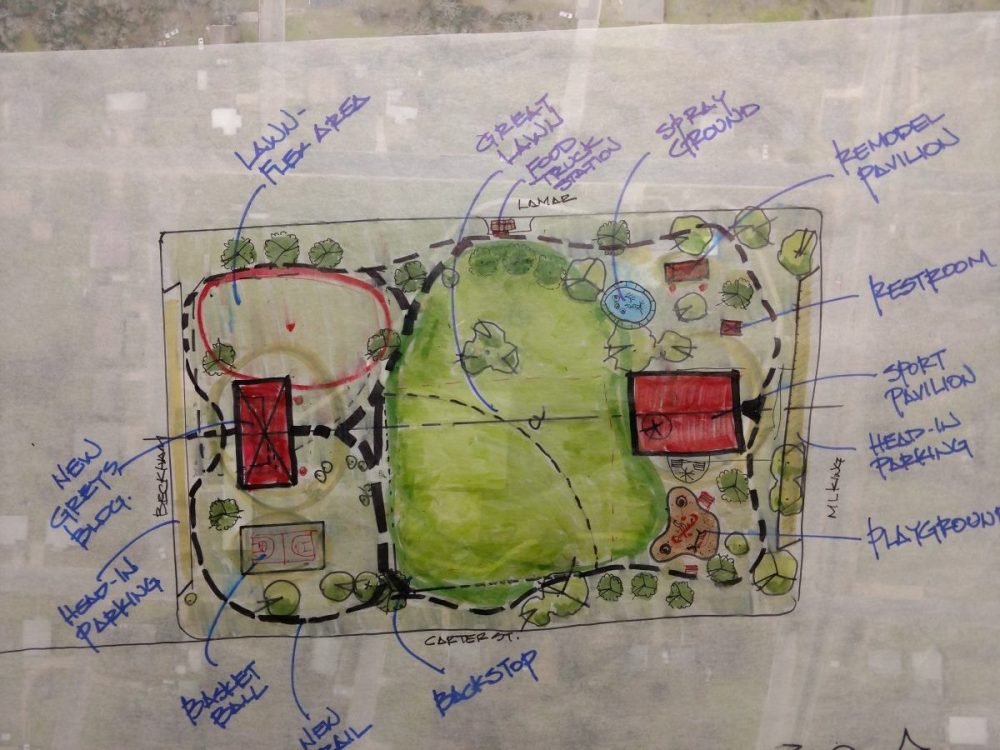 As the plan for Pacific Park develops, three specific areas will become focal points for those utilizing the park. On the south side and centered will be a new Grays Building. The new building will be larger than the present building with windows facing into the park, commercial appliances in the kitchen, and storage closets. City Manager Marc Maxwell said the new building will be used for lots of events and some regular events according to members of the community who participated in the day-long charrette.
On the other end of Pacific Park will be a covered pavilion that will be large enough for two basketball courts than can convert to volleyball courts and be used for large gatherings. In the middle of the park will be a multi-purpose space that will have an open softball field. Temporary fencing for the softball field will be available for tournament play. The open field will also be used for other activities.
Maxwell said, "This doesn't happen overnight. The first thing to happen will be the Grays Building and funding has been planned and will be partially provided by the sale of 50 acres of land owned by the city in northern Hopkins County." More money will also be need for the new building. Thus, the need for a parks and open space master plan to pursue grants for the projects.