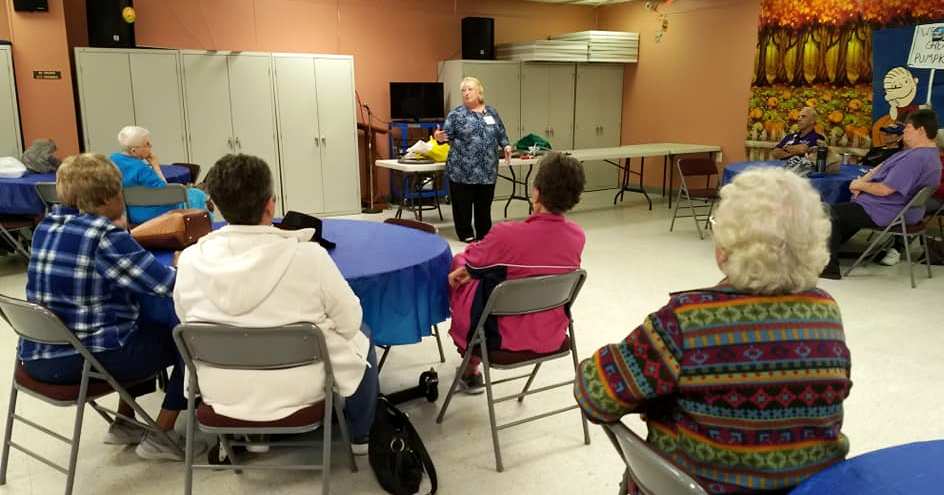 According to Karon Weatherman, a few local seniors took advantage of the Mature Driver Program Class that was given at the Senior Citizens Center on Thursday, October 24th. The classes are Traffic Safety Educational Programs for the Adult Driver, 55 and older. Ravonne McCray with Baylor Scott and White was the instructor for the informative program, which is a collaboration with the Texas Department of Transportation. Here's tips and some of the information discussed.
Tips for Mature Drivers:
1) Always Buckle Up
2) Don't drive when you are angry or tired
3) Maintain a safe distance between you and the Car in
from of you.
4) Plan your route before you drive.
5) Pay Attention
6) Be cautious when making left turns and intersections
7) Drive the Speed Limit. Driving too slow is as dangerous
as driving too fast
8) Left lane is for passing only
9) Be aware and acknowledge the effects of aging on your
driving abilities. Have your vision and hearing checked
on a regular basis.
10) Check with our doctor for possible side effects of any of
your medications that could affect your driving.
11) Schedule a CarFit and Roadwise Review.
12) Visit website: http://nihseniorhealth.gov/older…/tipsforsafedriving/01.htmlfor more safe driving tips.
Ravonne brought a lot of gadgets to show the seniors that they can purchase and any car or retail store. These gadgets
make driving and getting in and out of the car easier.  She also gave several tips for safe driving and how to check your  tires, mirrors etc for safety.
In the near future, the program will be offering a day to come to Sulphur Springs and check Seniors' cars for Safety. These checks will be FREE for all seniors age 55+. Karon will announce a date and sign up sheet with time slots in the near future.
Here are some websites for you to check out:
Roadwiserx.com – is a FREE website. It helps you learn what prescriptions and over the counter drugs affect driving abilities. You just go and plug in your drugs and get a report.
MyCarDoesWhat.org – Shows you what all your car has for
safety information.
www.safecar.gov  This website shows all of the Recalls
and safety defects for vehicles.