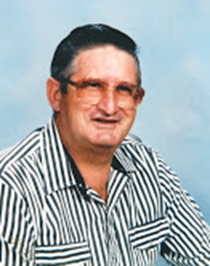 Malvern Malachi "Eppie" Elmore was born September 6, 1938 to Harold and Elsie Ridgell Elmore of Prescott, AR. He passed away October 21, 2018 after a lengthy illness.
He is preceded in death by his parents, one brother, Tommy, and wife of 58 years, Lou Elmore.
He is survived by two sisters, Martha and Cat, three sons-Alan Elmore and his wife, Nell; Johnny and his wife, Melissa; Steve and his wife, Ashley; 5 grandsons-John and his wife Christa, Zane and his wife Tiffany, Jarret and his wife Chelsey, Kai, and Keltyn; 2 granddaughters-Hannah and Gem; 1 great grandson Roper; two great granddaughters-Scarlett and Paikas; and numerous nieces, nephews, cousins and many friends.

Most people who knew Eppie thought Eppie was his name. Eppie was the nickname his mother gave him at a young age because he was always getting into trouble just like the character in the children's book Epaminondas and His Auntie . 

Eppie supported his mother and siblings after the death of his father when Eppie was 16 years old. That experience led to his life long career in construction. He built the current Winnsboro City Hall and the auditorium of the Winnsboro Church of Christ where he has been a member for over 40 years and served as a deacon for 35 years. He has built numerous homes for people and has touched many lives. Camp Deer Run was one of his loves. He made sure that his children and grandchildren had the opportunity to attend CDR to deepen their faith and strengthen their relationship with God.

Eppie made it into history books in 1957 when he was one of the Arkansas National Guard assigned to protect the Little Rock Nine during the desegregation of Little Rock Central High School.

He enjoyed being outdoors, hunting and could tell many stories regarding some of his "coon and deer hunts". When he passed away, his children said that Lou probably met him at Heaven's Gate and asked if he got lost on the way as that was what she usually asked when he was late coming in from a night of hunting. He will be greatly missed.

Visitation will be held Wednesday, October 24, 2018 at the Winnsboro Church of Christ for 10:00 am to 11:00 am with memorial services to follow at 11:00 am.