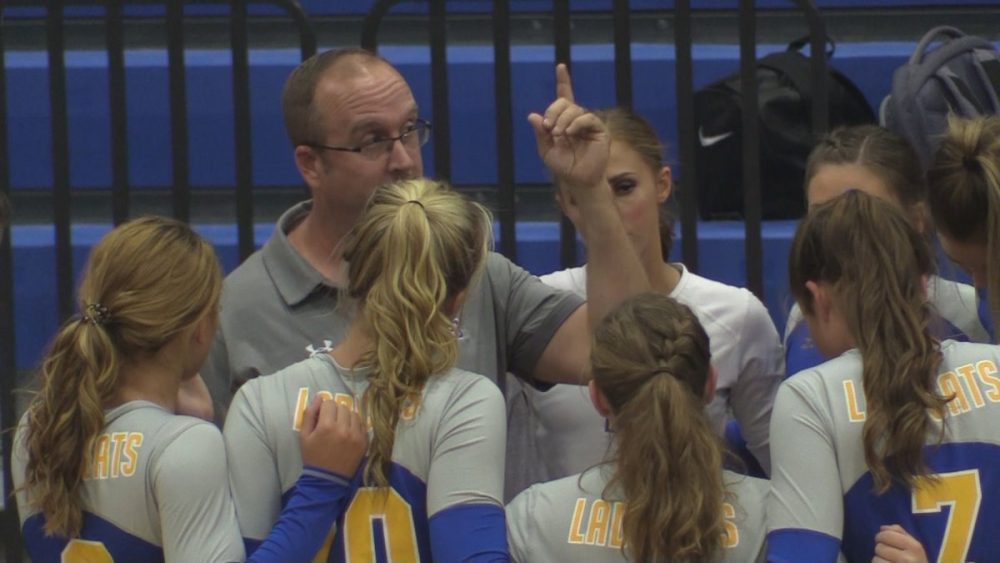 After the Lady Cats' volleyball team defeated Mount Pleasant Friday (October 19), 3-0, Lady Cats Coach Justin Maness said the Lady Cats first and third sets were very clean adding they were some of the cleanest sets they have had all season long. He said the Lady Cats needed a win and they got it.
Friday was Senior Night and Coach Maness said all seven played solid volleyball passing, setting and hitting. He said they wanted to finish out their careers on the home floor in fine fashion and they did. With the win, the Lady Cats moved back into a three-way tie for third place with Greenville and Royse City. All are 4-5 in district play.
The Lady Cats have a tough assignment to finish district play. They go to Texarkana to face district leader Texas High Tuesday night (October 23). The Lady Tigers need a win to wrap up the district championship. Coach Maness said the match will be a doozy.
He said despite the loss of seven seniors off of his twelve member varsity team, he called the future of volleyball bright here. Coach Maness said he has been shocked with how competitive volleyball has been in the new district this year.