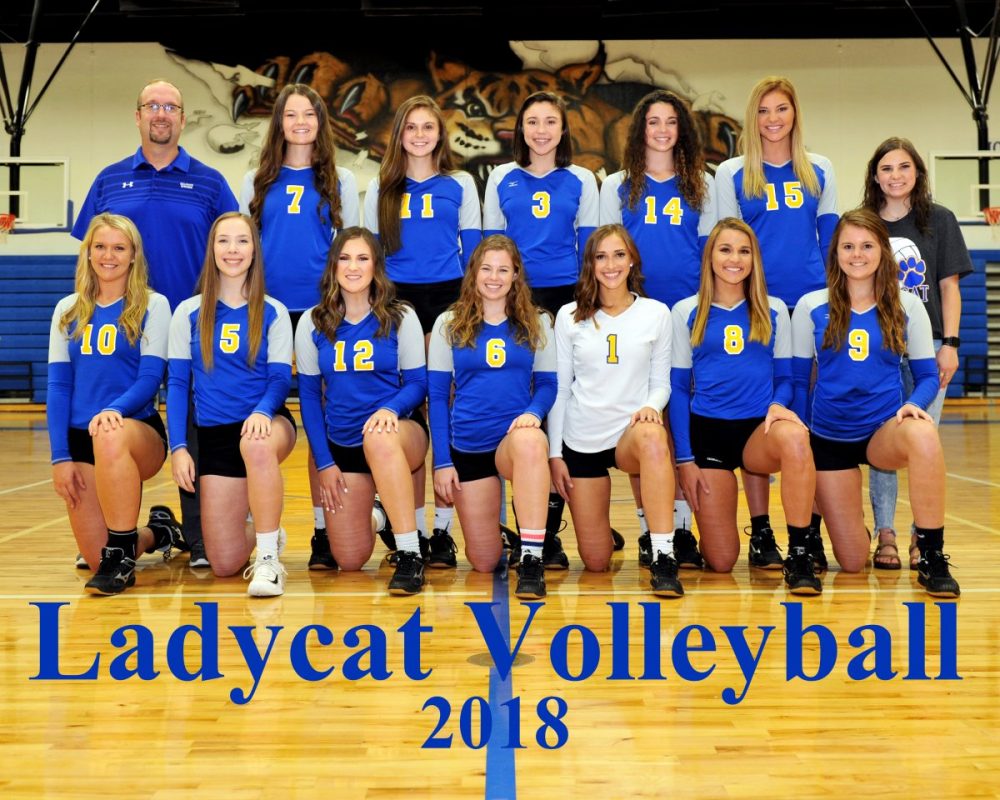 The Lady Cats' volleyball team took care of business and defeated Mount Pleasant soundly, 3-0 Friday and are now locked in a three-way tie for third place in the district. The Lady Cats topped the Lady Tigers, 25-7, 25-22 and 25-7. The Lady Cats, with a 4-5 record in district play are now tied in the district standings with Royse City and Greenville.
The Lady Cats wrap up district play at Texas High next Tuesday night. Royse City is at home against Mount Pleasant and Greenville hosts Lindale next Tuesday night.
For the Lady Cats Friday against Mount Pleasant, Autumn Tanton had a team high 15 kills. Madi Vickery had 7, Sydney Washburn had 6, Sadie Washburn had 5 and Abbi Baier and Lexi Whisenhunt had 3 apiece. Whisenhunt had 28 assists. Sadie Stroud, Kate Womack and Taylor McElfresh all had a service ace. Stroud had a team high 9 digs, Tanton and McElfresh had 5 each and Maddie Millsap and Whisenhunt had 4 each. In block assists, Sydney Washburn 2 and Tanton, Baier, Whisenhunt and Vickery all had 1 each.
The Lady Cats improved to 28-12 for the season. Friday was Senior Night for the Lady Cats. They honored Abbi Baier, Taylor McElfresh, Maddie Millsap, Sadie Stroud, Autumn Tanton, Madison Vickery and Lexi Whisenhunt.
District Volleyball Standings
Texas High 8-1
Lindale 7-2
Greenville 4-5
Royse City 4-5
Sulphur Springs 4-5
Mount Pleasant 0-9