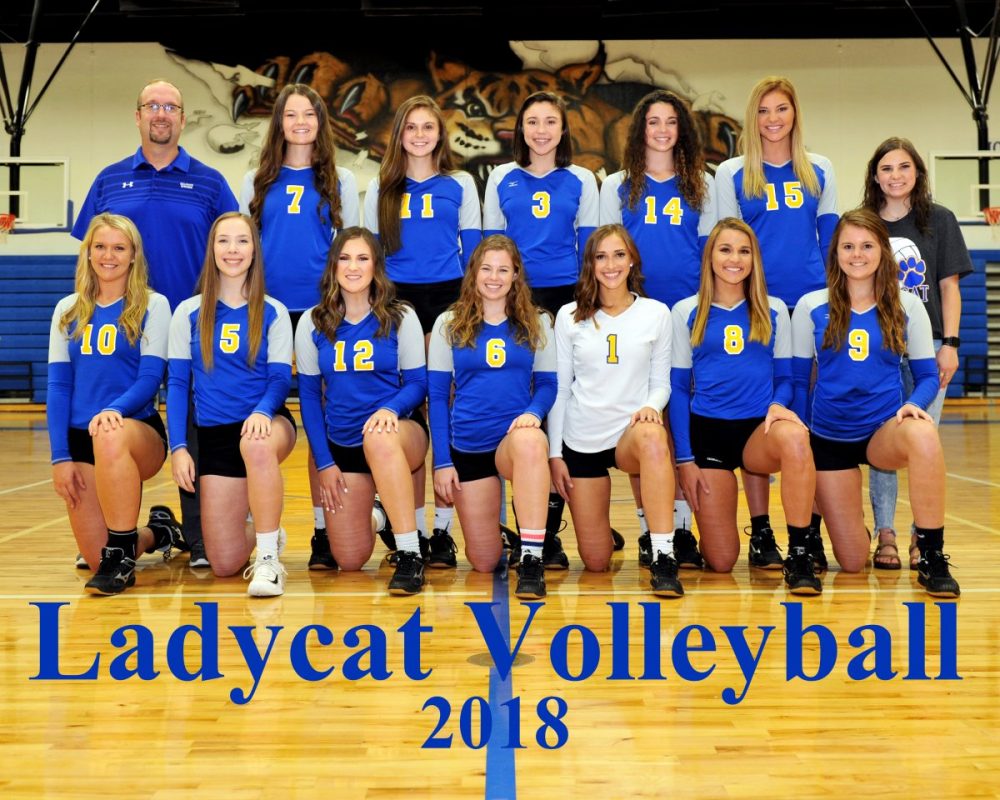 It took some time for the Lady Cats' volleyball team to get the hang of playing five set district matches at home but they seem to have figured it out. The Lady Cats last four district home matches required a fifth set.
The Lady Cats lost the first two to Greenville and Texas High in the first half of district play. In a big week this week, the Lady Cats won a pair of five setters at home over Royse City Tuesday (October 9) and Lindale Friday (October 12). Against Lindale, the Lady Cats looked like they would take the match in straight sets winning set one, 25-20 and set two, 25-23. Then the Lady Eagles struck back to even the match by taking set three, 25-23 and set four, 25-17. The Lady Cats had the right stuff in set five to take the set, 15-12 and the match, 3-2.
After a 1-4 record in the first half of district play, the Lady Cats are now 2-0 in the second half. As a result, they are climbing up in the district standings. With Friday's win, the Lady Cats improve to 3-4 in district play. They are now tied for third place in the district standings with Royse City and Greenville. Texas High is first at 7-0 and Lindale is second at 5-2. Mount Pleasant is at 0-7 in the cellar. The Lady Cats are now 27-11 for the season.
The Lady Cats hope to continue their good fortune in the second half of district play as they travel to Greenville for a key district match Tuesday (October 16) at 6:30 p.m.