October 30, 2018 – Jessica Harry was honored for "going above and beyond the call of duty for the citizens of Hopkins County through Child Protective Services." The honor was bestowed by Hopkins County Chief Investigator Corley Weatherford and the Sheriff's Department Tuesday, October 30, 2018 during a hamburger lunch at the Sheriff's office. Members of the Sheriff's office, CPS, and others involved in the protection of children were present for the event.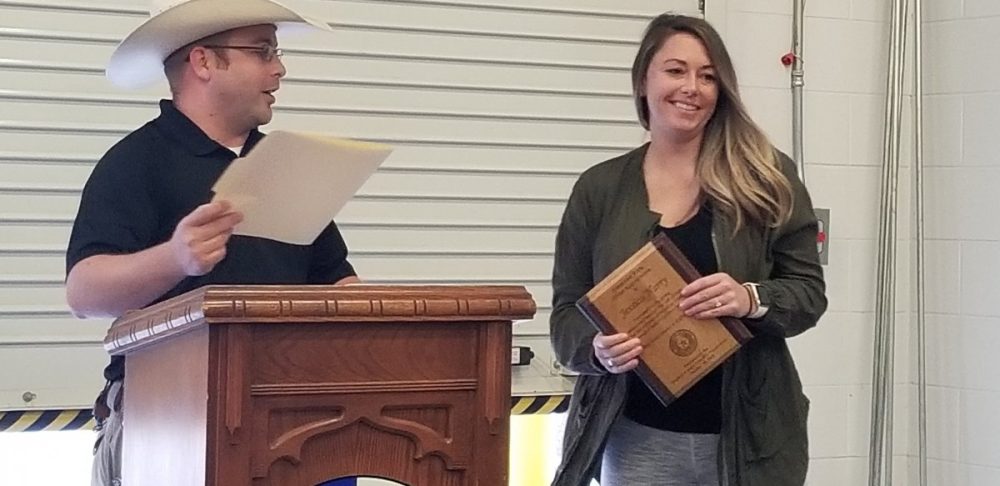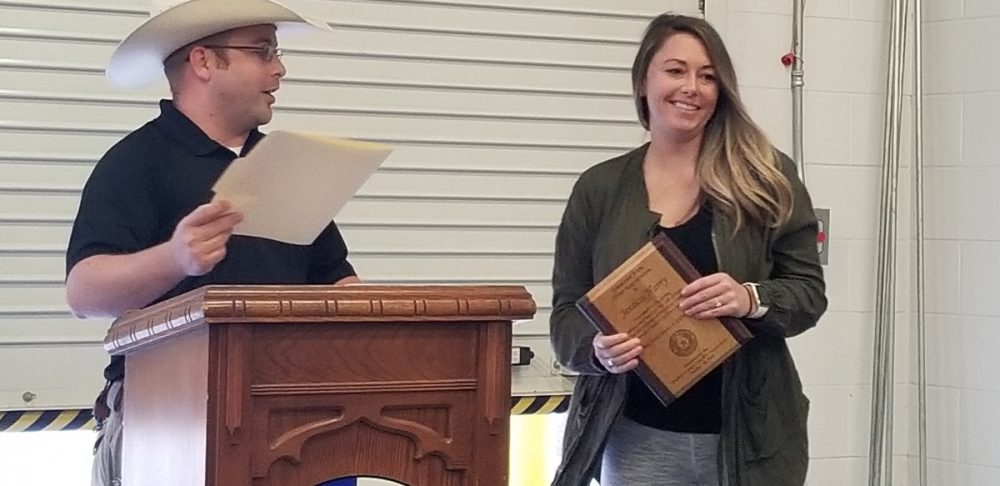 In a letter of commendation, Sheriff Lewis Tatum and Chief Investigator Weatherford noted that the Sheriff's Office "is tasked with and routinely conducts investigations into child abuse. In many of those investigations we conduct parallel investigations in cooperation with Child Protective Services.
"We have been involved with many great Case Workers with CPS during these investigations. However, we have noticed that there is a particular person that makes herself available twenty four hours a day to our Deputies and Criminal Investigators.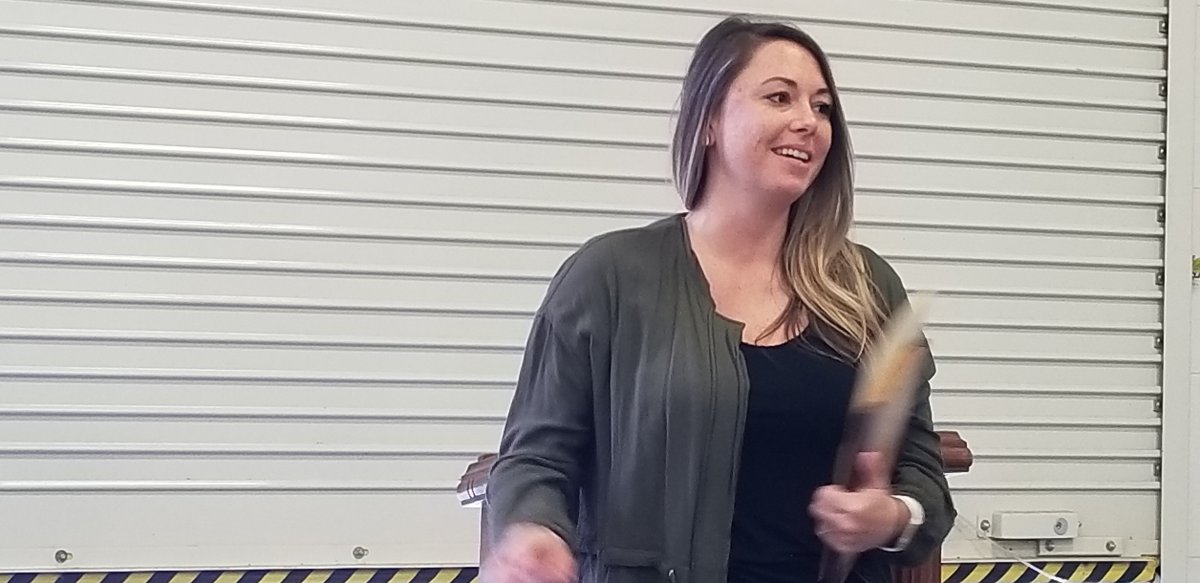 "She assists in our investigations no matter what hurdles or obstacles come in an ongoing effort to protect the children in and around Hopkins County. Investigator Jessica Harry has shown that she not only cares about each and every child, she goes above and beyond to assist each child and their family. Mrs. Harry leaves no stone unturned in her pursuit of the truth to best help and protect the children of this great community."