The Wildcats' football team will make the short road trip to Greenville for a big district football Friday night (October 26) at Greenville's Cotton Ford Stadium. The Wildcats come in with a 4-1 district record and they are tied for second place with Kaufman. The Wildcats are 5-1 for the season. The Greenville Lions are 1-4 in district plan and they are tied for seventh place with North Forney. The Lions are 2-4 this season.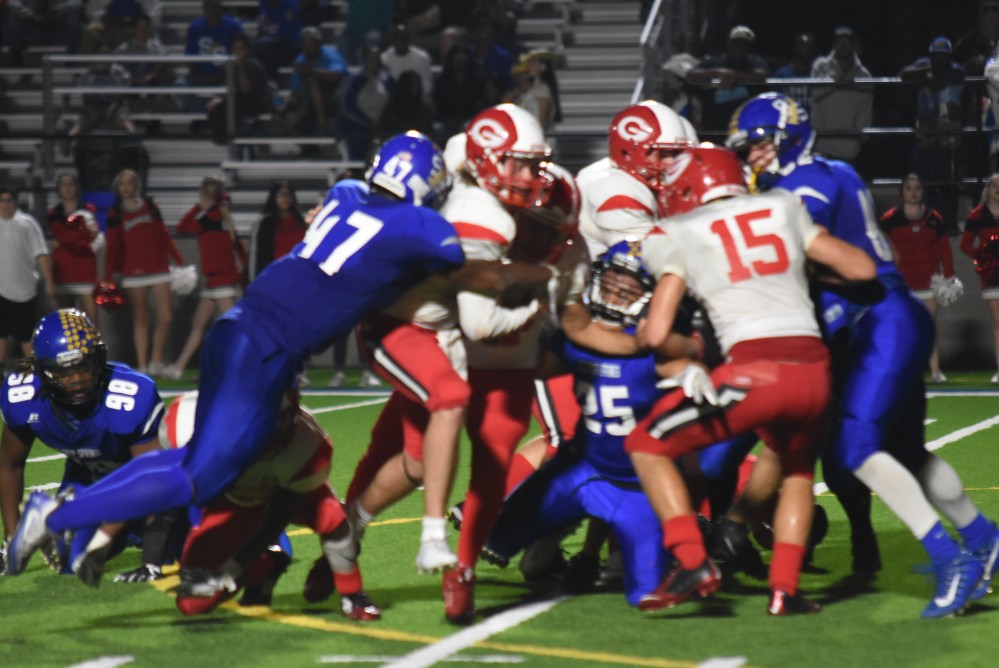 Since 1956, the Wildcats lead the series between the two, 17-15-1. Wildcats Coach Greg Owens' teams are 5-1 against Greenville and they have won the last two. Greenville last won in 2015. Greenville's Head Football Coach is Darren Duke, in his third season as Lions' head coach. Coach Owens is in the thirteenth season as Wildcats head football coach.
Coach Duke says his team has been inconsistent this season and they've had some key injuries. The most significant injury was to their quarterback Caleb Jarvis, who is expected to play Friday but he's not expected to be very mobile.
Coach Owens says his coaching staff is warning the Wildcats about a possible letdown after their first loss of the season in a big emotional district battle for first place with Corsicana last week. Coach Owens notes that recently Greenville and Wildcats games have been emotional and hard fought. He says the reason has been because the last two games were battles for playoff spots. This year's game also has playoff implications. Coach Owens says he believes that one more district win by the Wildcats will put them into the playoffs. On the other hand, Coach Owens says Greenville will be fighting to stay alive in the playoff chase.
KSST Radio will have Wildcats Football at Greenville Friday night beginning at around 7:30 p.m. The game will also be videotaped for replay later on Channel 18 on Suddenlink Cable.