Lady Cats Have Important District Volleyball Game at Greenville Tuesday Night
The Lady Cats' volleyball team hopes to continue its success in the second half of district play as they play an important match at Greenville Tuesday night (October 16). Both teams are 3-4 in district play. They are in a three way tie for third place with Royse City. After a 1-4 start for the Lady Cats in the first half of district play, they won a pair of home games last week to start the second half. The Lady Cats are 27-11 for the season. The Lady Lions come in with a season record of 21-13. When the two teams played back on September 28 in Sulphur Springs, the Lady Lions won a decisive fifth set, 15-7 to take the match, 3-2. Lady Cats Volleyball Coach Justin Maness said it would be nice to win at Greenville although he acknowledged that it would be tough to do there. He said a win would put the Lady Cats in the mix for a good seed for the playoffs. Coach Maness said the Lady Cats need to get their minds right and play the best they can. He said if the Lady Cats win, it would be a huge turnaround in district play. The freshman and JV Lady Cats' teams play Greenville beginning at 5 p.m. The Lady Cats and Lady Lions' varsity teams get underway in Greenville at around 6:30 p.m.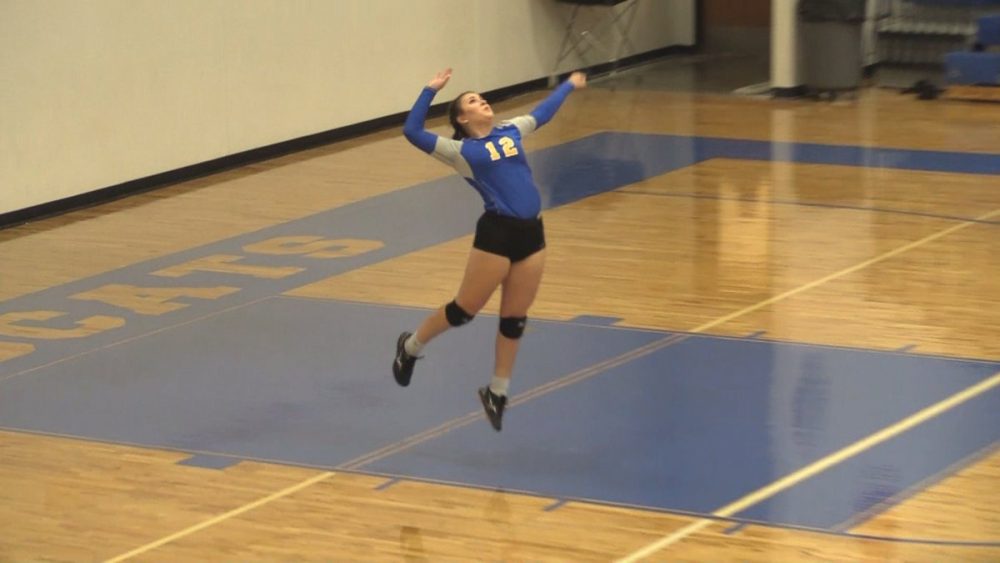 Wildcats Team Tennis in Bi-District Play Against Whitehouse Tuesday
The Wildcats' team tennis squad is playing in a bi-district playoff match against Whitehouse on this Tuesday (October 16) game day. The match was originally scheduled for tennis courts at Van at 3:30 p.m. Tuesday. With all of the rain, the teams were able to schedule the match at indoor courts in Texarkana at Texas High. The Wildcats last played an opponent back on September 18 against Texas High at the Wildcat Tennis Center. The Wildcats are the number three seed in District 15-5A. Whitehouse is the runner up in District 16-5A. The winner of the bi-district match will play Kaufman Friday.