The Wildcats travel to Greenville Friday (October 26) for another big district football game. The Lions head football coach is Darren Duke, in his third year. Coach Duke was promoted in 2016 after his mentor Marvin Sedberry retired.
Coach Sedberry hired Coach Duke as an assistant twice in Greenville and also at Dallas Carter and at Bryan. Coach Duke was also the first head football coach at Dallas Conrad. This season Greenville is 2-4 overall and 1-4 in district play. Coach Duke says the Lions have been up and down so far this season.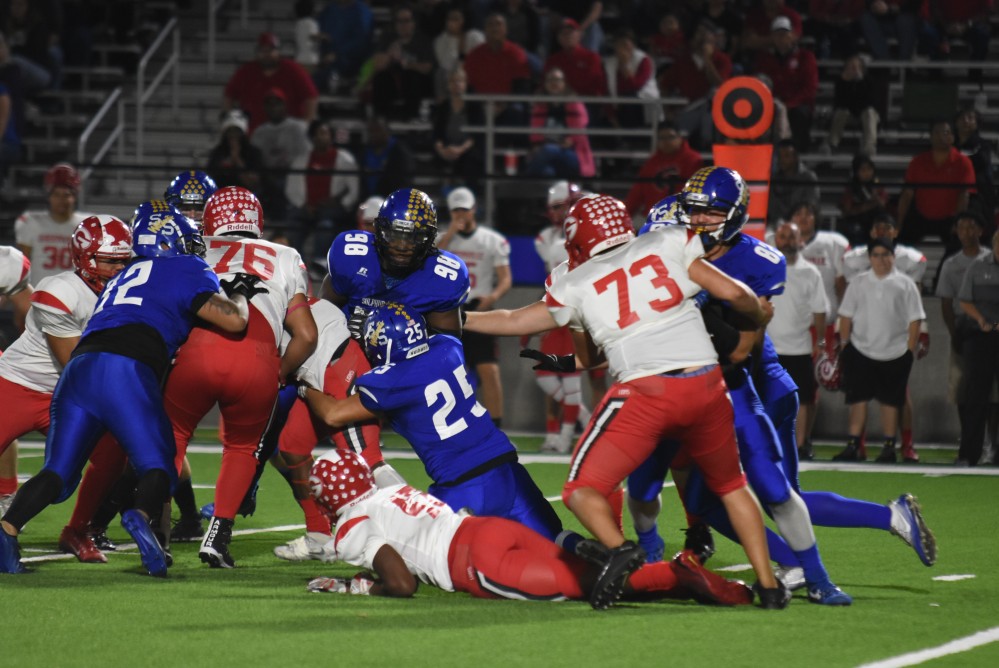 He says they have battled some injuries including at the quarterback position impacting senior veteran QB Caleb Jarvis. Coach Duke says he's working to get his team to be more consistent. He says on offense the Lions like to get the ball in the hands of wide receivers senior Nick Mapps and sophomore Miles Denson. Coach Duke says they use two junior running backs: Kye Walker-Heard and Lester Turner. He says the Lions' offensive line has been one of Greenville's best units this season utilizing three or four seniors.
One of Greenville's leaders on defense is junior Jeremiah Abrego, all-district last year at defensive end. Coach Duke says the Lions' linebackers have been solid and he says the secondary is improving. He says Lions junior cornerback Tyrecus Davis has several interceptions in district play. Davis also returned a missed field goal for a touchdown against Terrell. Coach Duke says a rivalry is beginning between the Lions and the Wildcats. He says the Lions need a few more wins in the series for the rivalry to really get going. He remembers during his first stay at Greenville during the 90's when the Lions played against some of the greatest players in Wildcats history: Damione Lewis, Kwaesi Palmer and Caleb Miller. Coach Duke says the Wildcats seem to be getting better every week this season and he likes their balance running and passing on offense. He says the Wildcats' defensive line is as good as anyone they have played this season. Coach Duke says the Wildcats linebackers are play makers.