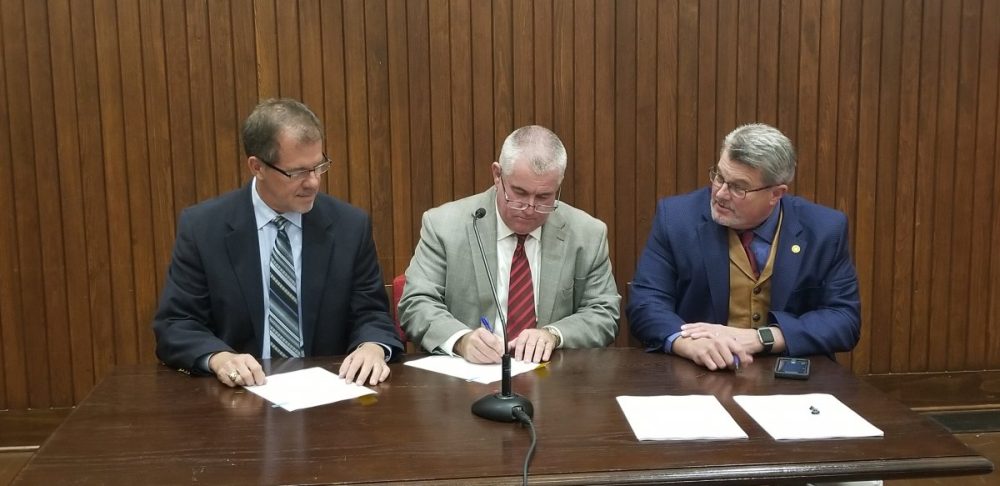 A unanimous vote of the Sulphur Springs City Council to approve a development agreement between Luminant Mining Company LLC and the city that will lead to the city owning over 4,000 acres located between FM 1870 and State Highway 11 that was once a coal mining operation owned by Luminant. A formal signing of the development agreement followed the close of the session.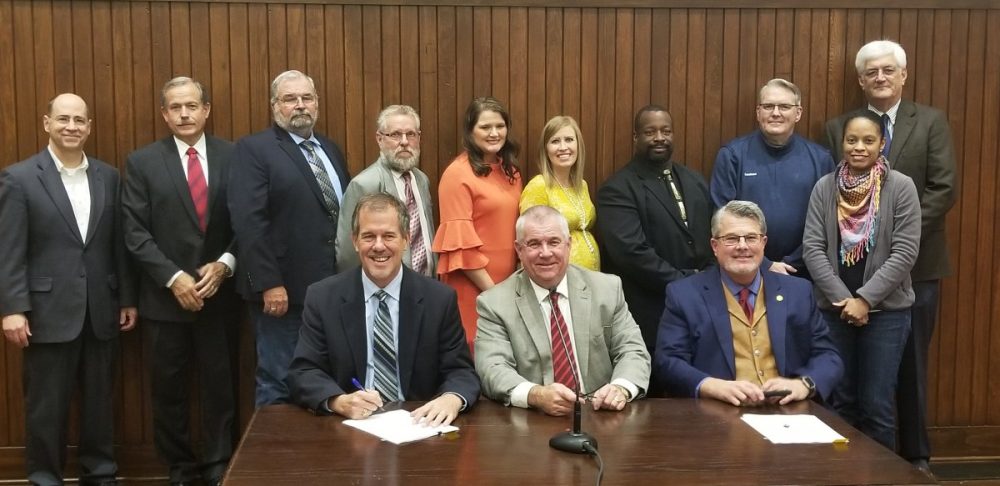 City Manager Marc Maxwell said it will take 12-18 months to satisfy the requirements to transfer water rights and other steps needed to complete the transaction. He noted that the property will improve the quality of life for the city and area. Industrial and business growth are a key product of the acquisition.
In accepting the agreement, the city grants Luminant permission to continue to reclaim land on the site according to their agreement with the Texas Railroad Commission and the city will do nothing to hamper that work. When the work is completed the Railroad Commission will release the land. The city will also release Hopkins County from any requirements to rebuild roads on the property. The city will also assume obligations regarding the overpass on FM 1870. In an agreement with Texas Department of Transportation, the overpass was to be removed and the farm to market road restored to its original route. The city will give up some water rights at Lake Sulphur Springs to have water rights on the property. Maxwell called that an easy step to perform after all legal steps are taken. He said accommodating the water rights regulation would amount to releasing an inch to an inch and a half off the top of Lake Sulphur Springs once a month. He said giving up that much water will have no effect on the city.
Maxwell praised Luminant and its predecessor TXU Mining. He noted that the state of Texas had used the reclamation work that was being performed as a template for reclamation laws that are now in place across the state.
The council also hear an end of fiscal year unaudited financial report that showed surplus in revenues and numbers reflecting less than budgeted amounts spent by the city.