Coach Young Discusses Having a Game Canceled and the Terrell Defense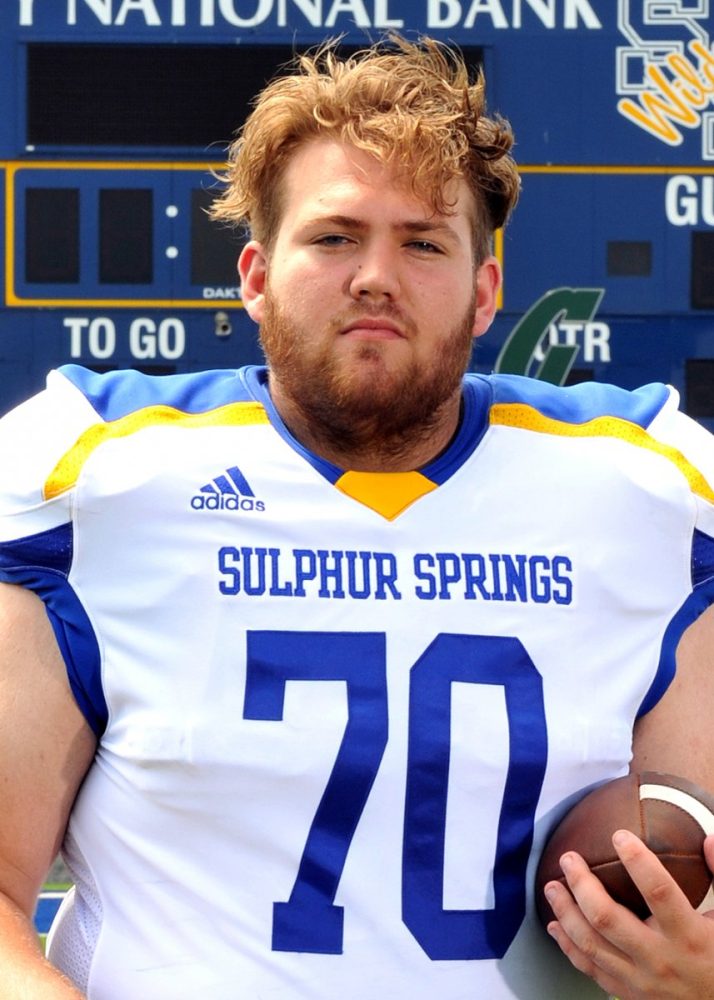 Wildcats Offensive Coordinator Matt Young said he had never been a part of a football game canceled due to the weather until last Friday (September 7). Now comes district play and Homecoming for the Wildcats. Coach Young said the district opener (September 14) is big because all teams want to get off to a good start and win the first one. He said the Terrell defense the Wildcats will face Friday at Prim Stadium is one that tries to create chaos for an offense. Coach Young said the Tigers will blitz using a lot of players and will vary their coverages constantly. He said the Tigers nose guard is huge weighing 320 to 330 pounds and is extremely physical. Coach Young said Wildcats center Ethan Rogers will have his hands full. He said the Tigers are also fast and athletic like a Paris team. Coach Young said spaces created by an offense tend to close quickly with the Terrell defense. He said he was especially impressed with the Tigers' safeties and outside linebackers. Coach Young said the Wildcats offense must do things right or Terrell will make them pay. The Tigers are 0-1 for the season after an opening week loss at Hallsville. The Tigers week two game at home against Paris was canceled after about a quarter of play. Coach Young said Hallsville was able to run the ball at Terrell. He said the Tigers are not real deep so the Wildcats will attempt to get the Tigers tired. Coach Young said Terrell has had playoff teams some years and some years with 3-7 or 4-6 seasons. He said they should present a challenge for the Wildcats Friday night.
Coach Guerra Comments on Being Impacted by a Game Cancellation and on the Terrell Offense
Wildcats Defensive Coordinator Alex Guerra has coached for 20 years and he said only once before Friday night (September 7) has he had a game canceled due to weather. He remembered that it was a district game and was made up on a Monday. The Wildcats hope to resume their season this Friday (September 14) as Terrell comes to Gerald Prim Stadium. It's the district opener for both teams and Homecoming for the Wildcats. Coach Guerra said there is one word to describe Terrell's offense, athletic. He said their offensive line gets after it and gets off the ball pretty well. Coach Guerra said Terrell runs an option football offense. He called it old school offense that is making a comeback. Coach Guerra said a lot of people don't know how to defend it. He said the key for the Wildcats is to play assignment football. Coach Guerra said there are pros and cons to having the game cancellation last Friday. He said players got healthier and coaches got a bit of an early start working on this week's game. The negative is that players missed a game opportunity and the experience it brings. Coach Guerra said the Wildcats' players were hungry and ready to play a game.