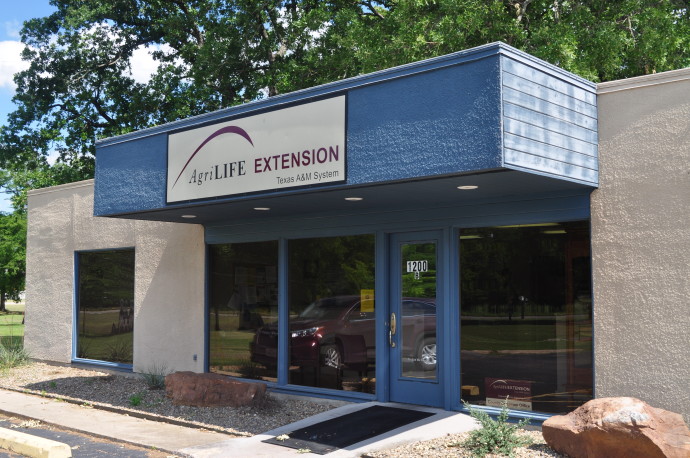 Warm-season perennial grasses dominate most of the pastures in East Texas, but climatic conditions allow for use of cool-season annual grasses and legumes, either overseeded or in prepared seedbeds, in the fall for winter and spring grazing. Reasons for use of cool-season annual forages include extending the grazing period and improved animal performance due to their high nutritive value.
Although cool-season annual forages can be expensive to plant and grow, they can be a less costly substitute for energy and protein supplements purchased off the ranch. Annual ryegrass, a high-yielding, nutritious grass, is the most widely grown cool-season annual forage in the southern and southeastern USA. It is adapted to most soils and tolerant of wet, poorly drained soils.
Ryegrass is very responsive to N fertilization with the peak growth occurring during the spring. Ryegrass produces forage that is high in nutritive value, and thus, provides excellent animal performance. Ryegrass also tolerates close grazing, although if repeatedly grazed too closely, growing animal performance will be reduced.
When overseeded on warm-season grasses, producers must be prepared to utilize the rapid spring growth, otherwise it will significantly delay the subsequent warm-season grass growth. Pure stands of ryegrass should be seeded from 25 to 30 lb/acre.
There are several varieties of ryegrass adapted to East Texas. The 3-year average forage yield results of the ryegrass variety trial conducted at the Texas A&M Agricultural Research and Extension Center-Overton TX in production yields (highest to lowest) in Lb of dry matter per acre under Annual fertilization 244 lbs./ac. of N, 131 lbs./ ac. of P2O5 and 131 lbs. ac of K2O were: Jumbo, Prine, Marshall, Ed, Jackson, Brigadier, TAM 90, Passeral Plus, Gulf, WD-40 and Ribeye (according to  J. Vendramini, G.W. Evers, and L. Redmon).
Seed prices are strongly related to availability and demand and seed growers rely on temperature and rain to maintain and produce a seed crop. Price fluctuations are expected year after year. For more information on this or any other agricultural topic please contact the Hopkins County Extension Office at 903-885-3443 or email me at [email protected].