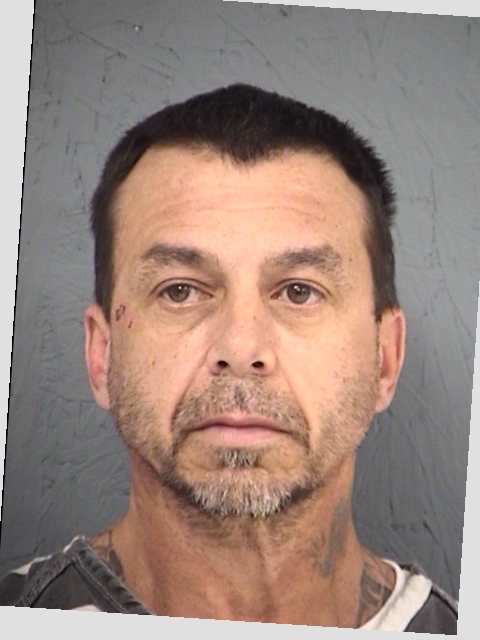 Monday afternoon in Eighth Judicial District Court, Tracy Sexton, 52, of Springdale Arkansas, was sentenced to 30 years in the Texas Department of Criminal Justice. Sexton pled guilty to Aggravated Robbery, which took place at Jon's Mini Mart on Hillcrest Dr. in Sulphur Springs. The weapon used in the robbery was a pellet gun.
Sexton admitted to the crime and was booked into Hopkins County Jail by Sulphur Springs Police Detectives following his transport from Oklahoma. At the time, he was also shown to have a parole warrant out of Arkansas and an aggravated robbery warrant out of Arlington, Texas. 
On Friday, March 16, 2018, Sexton and a female, left the Mini Mart and sought access to the interstate.  However, they entered the Woodbridge Crossing area, which has no access to the interstate, and returned to Hillcrest and then to the interstate and traveled west. Less than $1,000 was taken in the robbery. An employee of the mini mart took a picture of their vehicle which police were able to use in their investigation.
Following a social media post by the police department, tips began coming into the local department. The pair was located at a Lake Dallas hotel where Lake Dallas police ran a raid on the room where the couple was supposedly staying. The couple was not in the room when police entered but were across the street and observed the raid. They left the area finding a ride to Gainesville and then on to Marietta, Oklahoma, according to local law enforcement. The truck used in the robbery was placed in impound by Lake Dallas police.
A phone call from a Marietta hotel led local law enforcement to contact the Marietta deputies and their task force surrounded the hotel after confirming the female had secured a room there. Law enforcement made entry into the room and arrested both individuals.