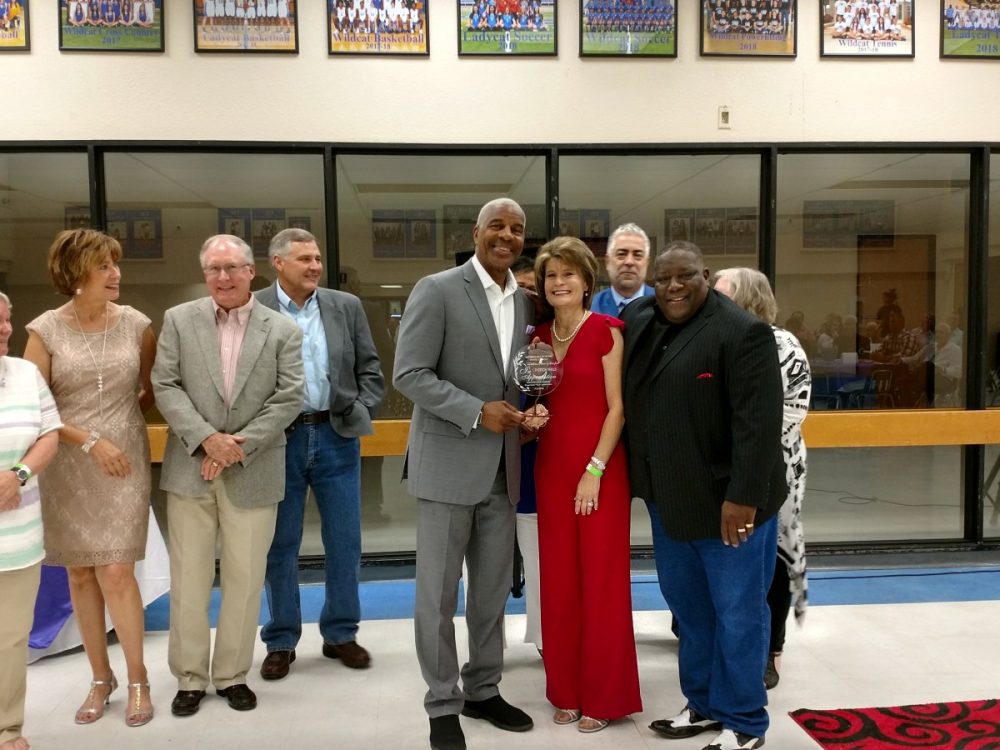 With former Dallas Cowboys Everson Walls as speaker, inspiring gospel music by Kenya Chaffer and a beautifully served banquet meal,  it was truly an event to be enjoyed and remembered. Pastor CJ Duffey of Colorblind Ministries envisioned this recognition a few years ago, to honor indivuduals in the spirit of love, fellowship and service to the community.  In 2016, Duffey organized the first Fruit of the Spirit Awards and Banquet for Sulphur Springs and Hopkins County. The well-attended 2018 event took place in the Cafeteria of Sulphur Springs High School on September 15.
Recipients receiving their awards from Pastor CJ and Kathy Duffey were:
LOVE: Pastor Ron Smedley of Community Bible Fellowship of Dike, Texas and founding member of Morgan's Mercy Mansion Rehab in Winnsboro.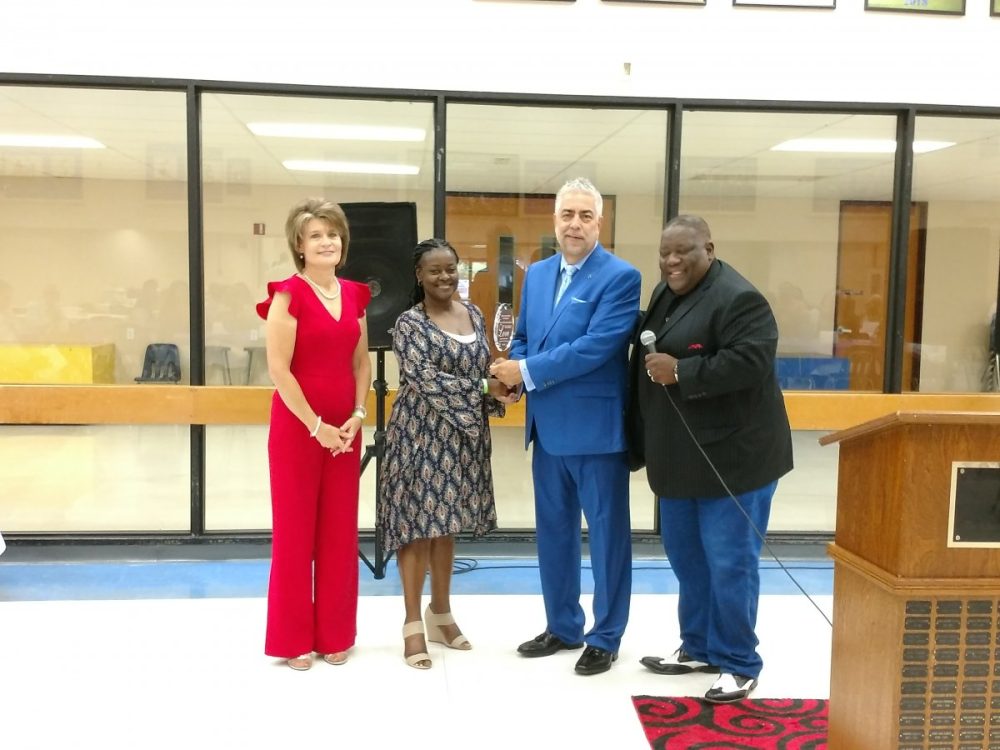 JOY: Jenny Folmar, Special Education teacher at Cooper ISD and Specialist in Deaf Education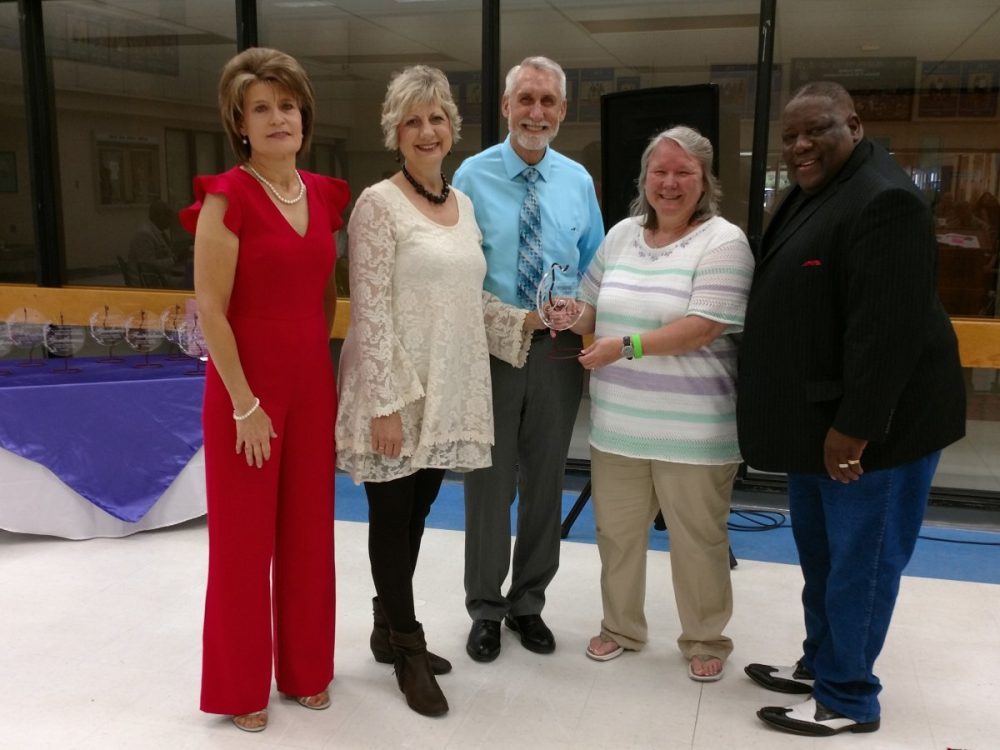 PEACE: Kenneth Dean, Jail Administrator and Pastor in Hopkins County Jail Ministry Program (Not pictured)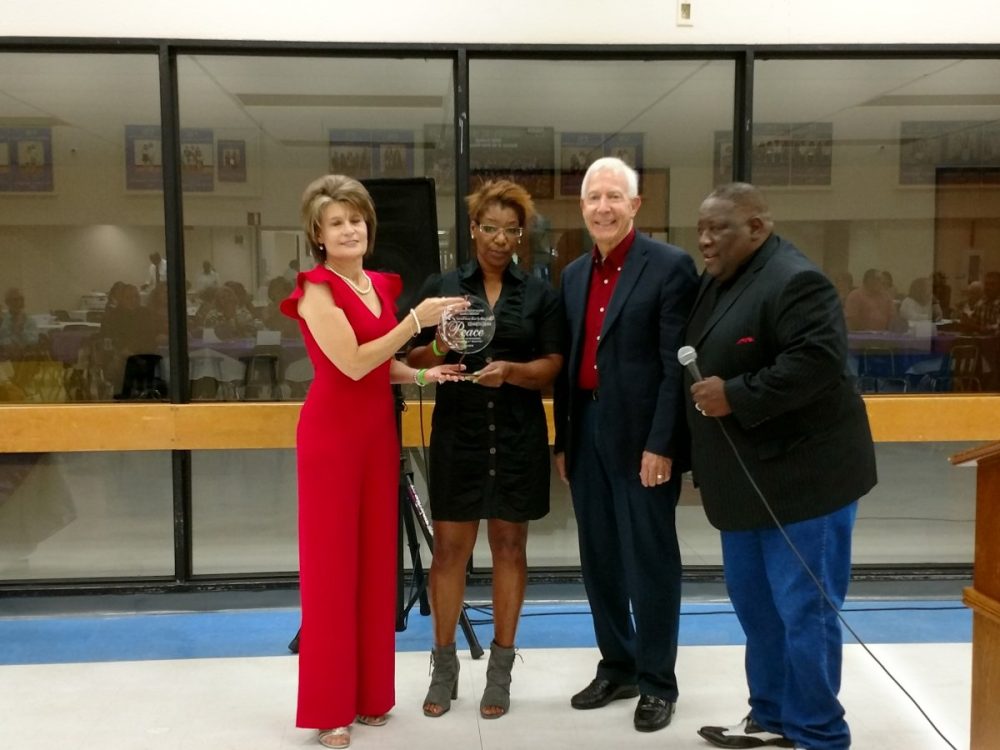 LONG-SUFFERING: Sam Johnson, Retired Air Force Captain and Vice President of Commercial Lending at CNB, Sulphur Springs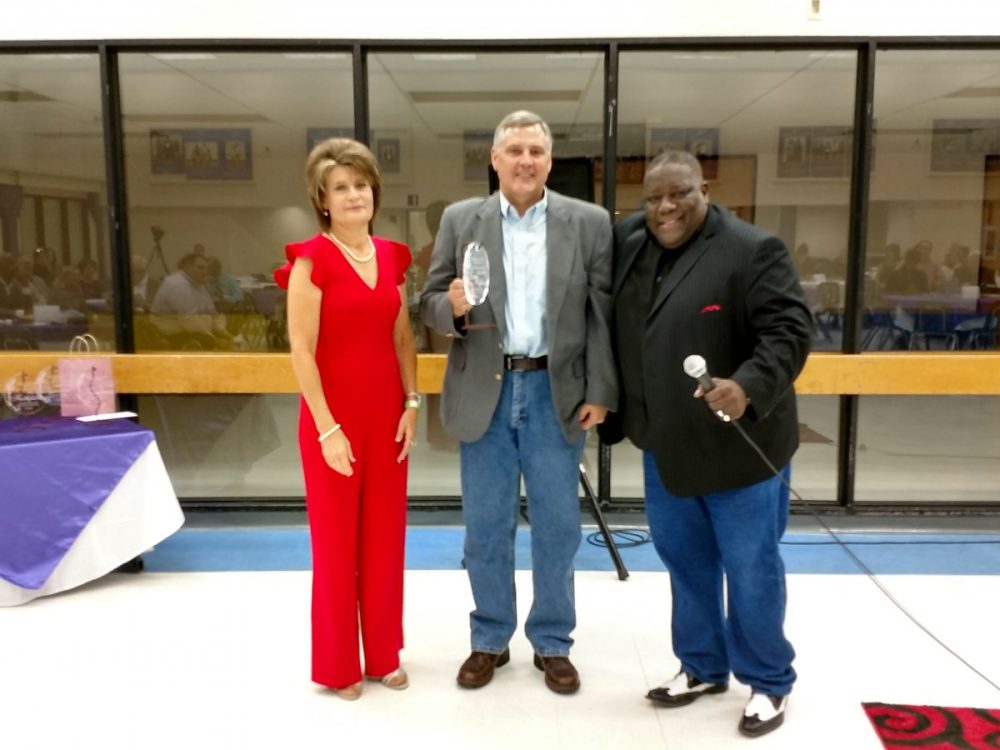 GENTLENESS: Enola Gay Mathews, with over 9,000 mornings spent with early-morning listeners as host of KSST Radio Morning Show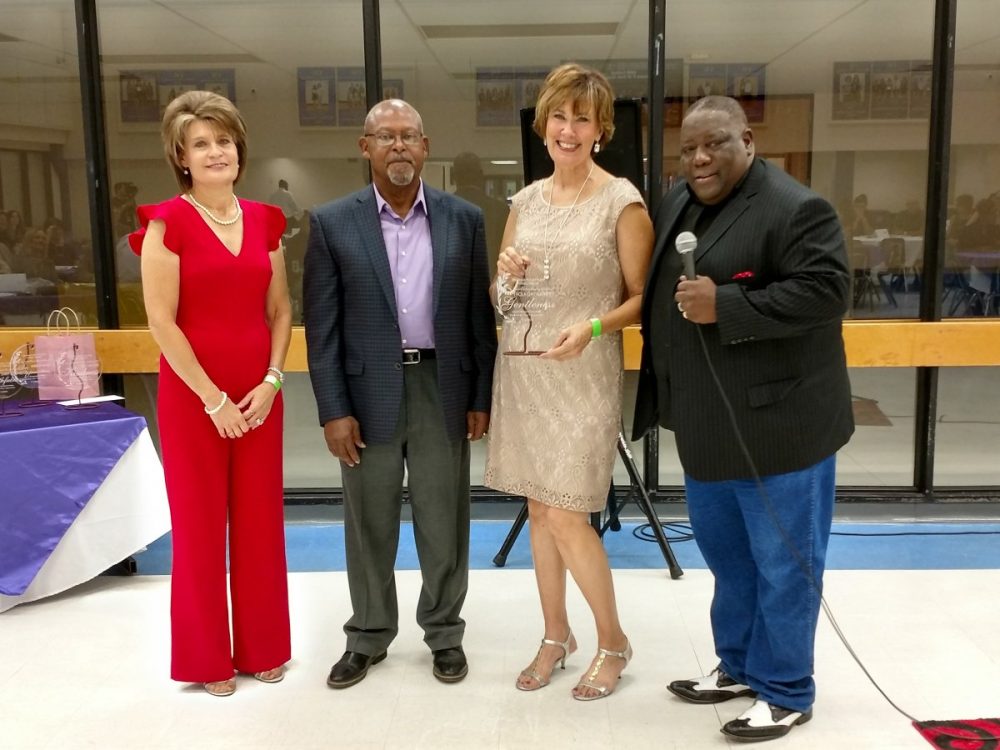 GOODNESS: Alan Screws, who along with his family and volunteers maintain a Christmas tradition in Hopkins County, the North Pole of Texas,  sharing the true meaning of Christmas free of charge each December. (Not pictured)
FAITH: Evangelist Larry Jordan, a planter of numerous  ministries and missions including New Beginnings Fellowship Baptist Church, now preaching revivals, retreats and Bible conferences.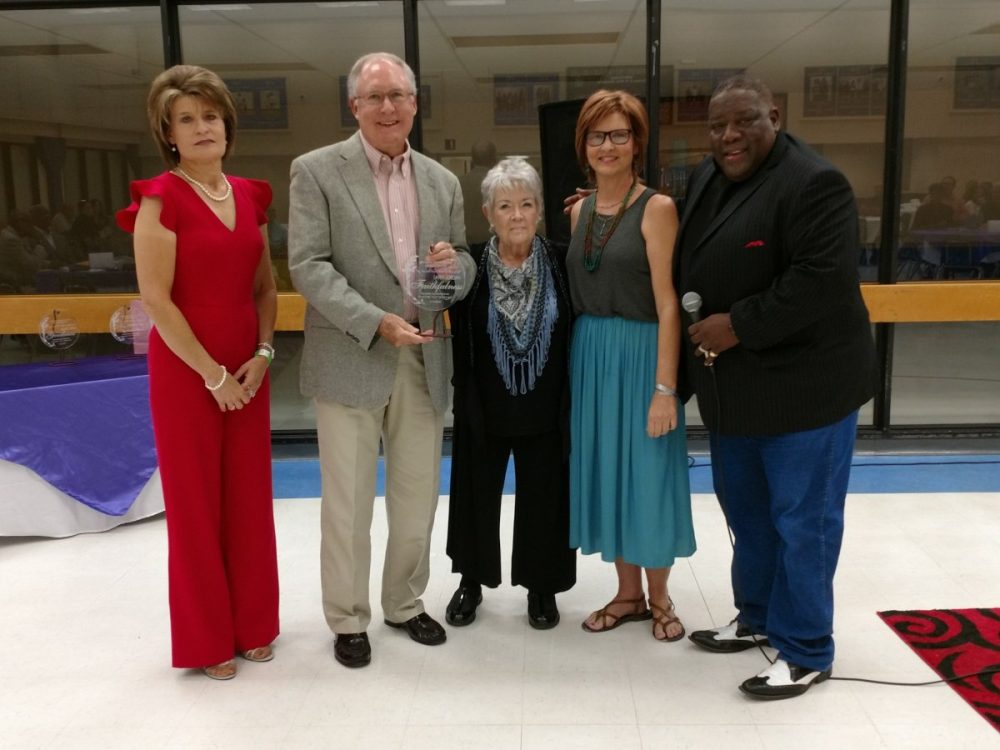 KINDNESS/MEEKNESS: Judy Moore, Executive Director of the Hopkins County Community Chest and Christian Alliance Community Cupboard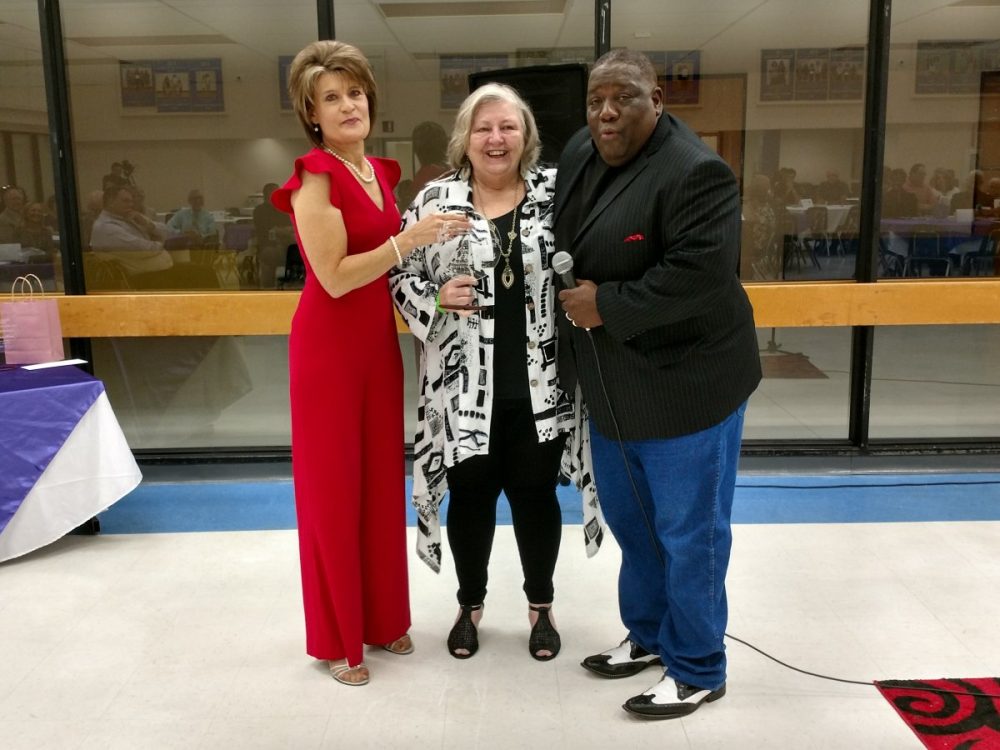 SELF-CONTROL: Rowena Johnson, 49-year educator and admininistrator at Sulphur Springs ISD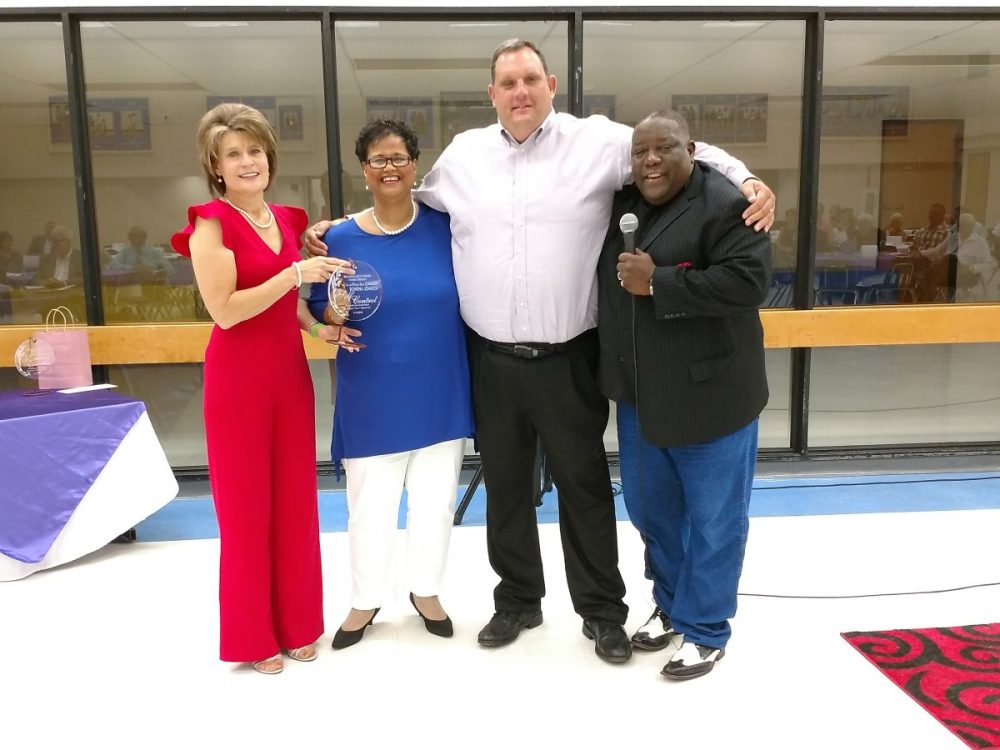 SPECIAL HONOREES were Zach and Nancy Attaway, a couple who assist in numerous ways at Color Blind Ministries and Lord's Work Food Pantry