Dr. Chrystal Roe, M.D. is joining the staff of six Family Practice doctors at Christus Mother Frances Clinic in Sulphur Springs. She says she is right where she wants to be, because she and her husband purchased land in Hopkins County about four years ago and decided this would be their home. Upon graduation in June 2018, she applied for a position in Sulphur Springs and was accepted. Dr. Roe speaks English and Spanish, is accepting new patients, and plans to offer a full array of care in family medicine from children to the elderly, and including areas such as diabetes management, weight loss and mental health issues. "Establishing a relationship with patients and helping guide their preventive approach is vital to their personal health care plan. And that includes your flu shot!" stated Dr. Roe. during a KSST Good Morning Show interview she shared with Will Knous with Christus Health Public Relations.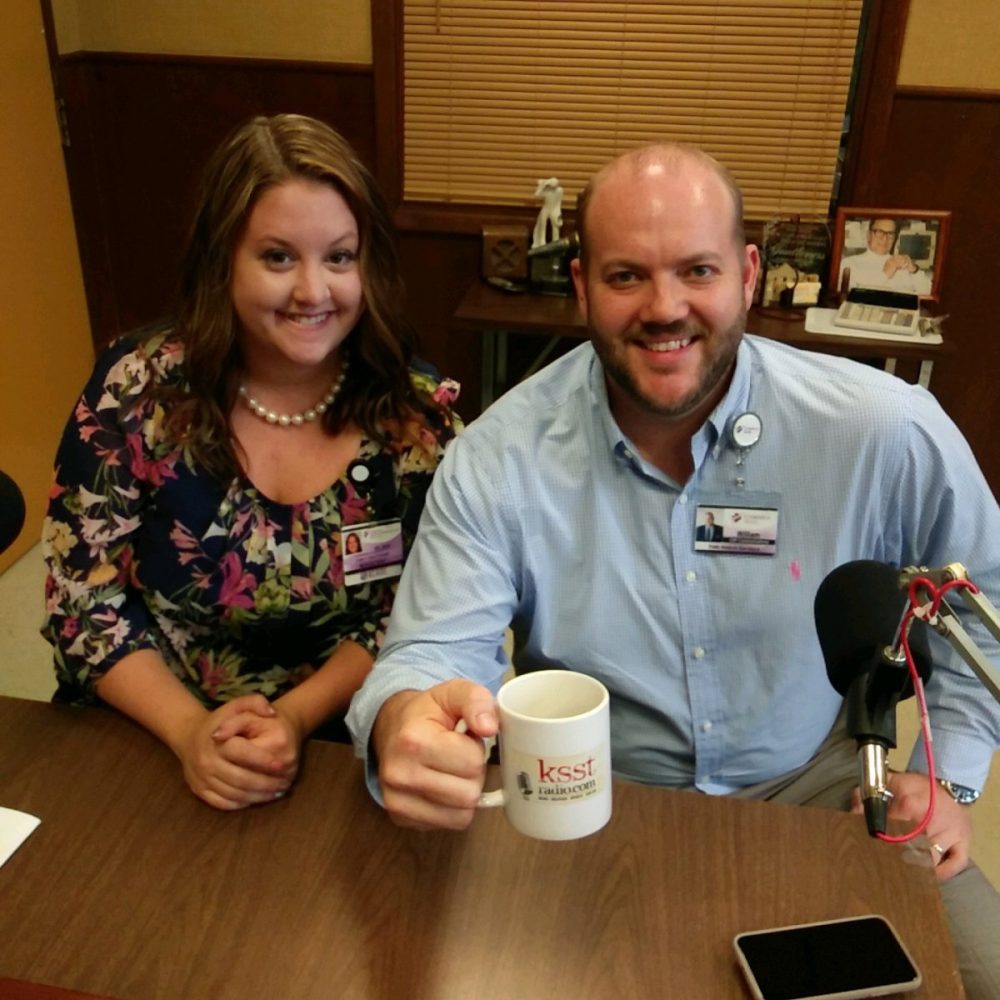 Dr. Roe commented that with 80,000 flu-related deaths in the US alone during 2017, taking flu protection seriously is important. She encourages anyone from age 6 months and up to become vaccinated for flu before the end of October. The highest risk groups are persons of extreme age, the very young, pregnant women and those with chronic medical conditions. She sited that the CDC, or Centers for Disease Control, does research leading to an educated guess at which strains of flu will affect people in the coming season. However, new strains often develop and identified strains can mutate even after flu season begins. CDC scientists and your local physician still feel that the flu vaccine is the best way for you to protect yourself from getting or spreading a nasty bout of flu during Fall/Winter 2018/2019.  
Dr. Roe is from Bay City, Texas and earned her degree from UT Dallas, then went on to Texas Tech El Paso Medical School, where she also studied and practiced the Spanish language, and completed her training and residency in Family Practice at Baylor in Garland. She joins the team of family physicians Miller, Horne, Balkcom, Cutrell, Coker and Gulde.
Will Knous, in Public Relations and Communication for Christus Health, announced that a new Orthopedic Clinic is open with Dr. Graves and new Nurse Practitioner Jennifer Flowers. This will fill a real need in Hopkins County. "Being able to access the doctors we have is of utmost importance, and with the addition of N.P. Flowers, more patients will be able to access the orthopedic clinic" stated Knous.  He also stated that another physician new to town, G.I. Specialist Dr. Mena Melad, is now available to Christus Mother Frances patients in the Sulphur Springs and Hopkins County areas.