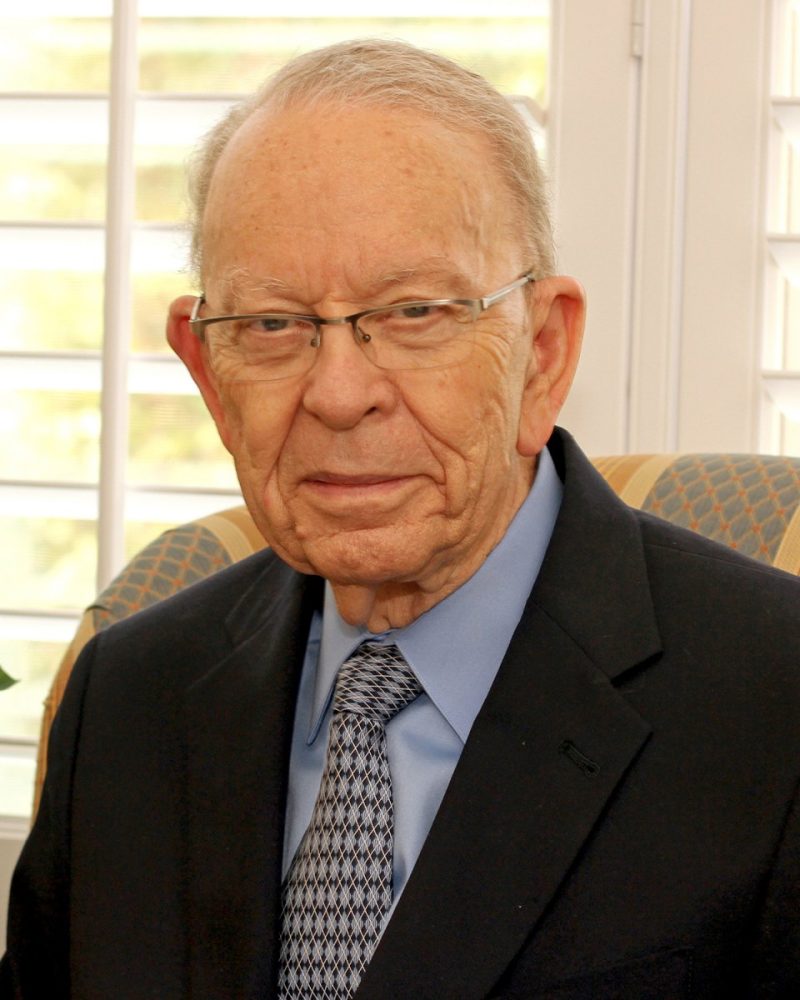 W. Robert "Bob" Houston, Ed.D., has been selected as the 2018 Paris Junior College Distinguished Alumnus. 
"Dr. Houston has been recognized as an innovator and pioneer in the field of education during a prestigious career at the University of Houston's College of Education and we are honored to celebrate his accomplishments," said Dr. Pam Anglin, PJC President. The award will be presented on Saturday, November 10, during the Homecoming Luncheon at Love Civic Center.
"I loved my time at PJC and I got a good education which prepared me for a wonderful life," He credits his English instructor, Mrs. Myra Fuller, for his passion and love for writing.
Houston, along with the Academic Hall of Honor Class of 2018, who will be announced in the coming weeks, will be added to an elite group of PJC alumni recognized for professional distinction and achievement. Retiring in 2012 as Professor Emeritus from the UH College of Education, he has been lauded as one of the creators of Competency Based Education, a national model adopted by nearly 400 universities in the United States and still the basis for state standards for teacher education.
A member of  PJC's Class of 1947, Houston was involved with the Collegiate Players and Royal Order of the Green Dragon, and was on the Debate Team. 
"At PJC I received a good, quality education with supportive instructors," Houston said. "I developed my love for writing at PJC with Mrs. Fuller as my writing instructor."
At the University of Houston, the honoree served as Associate Dean, Executive Director of the Texas Center for University School Partnerships, and Executive Director of the Institute for Urban Education. From 1996 until his retirement, he was recognized as a John and Rebecca Moores Professor.
Houston and his wife, Elizabeth, live in Houston, Texas and have three adult children, John (Minneapolis, Minn.), Ann (Boston, Mass.), and Alan, Durham, England, as well as six grandchildren.
Tickets for the Nov. 10 Homecoming Luncheon may be purchased from the Office of Institutional Advancement/Alumni Affairs at PJC in the Rheudasil Learning Resource Center. For more information, contact Derald Bulls, (903) 782-0276 or by email, [email protected].