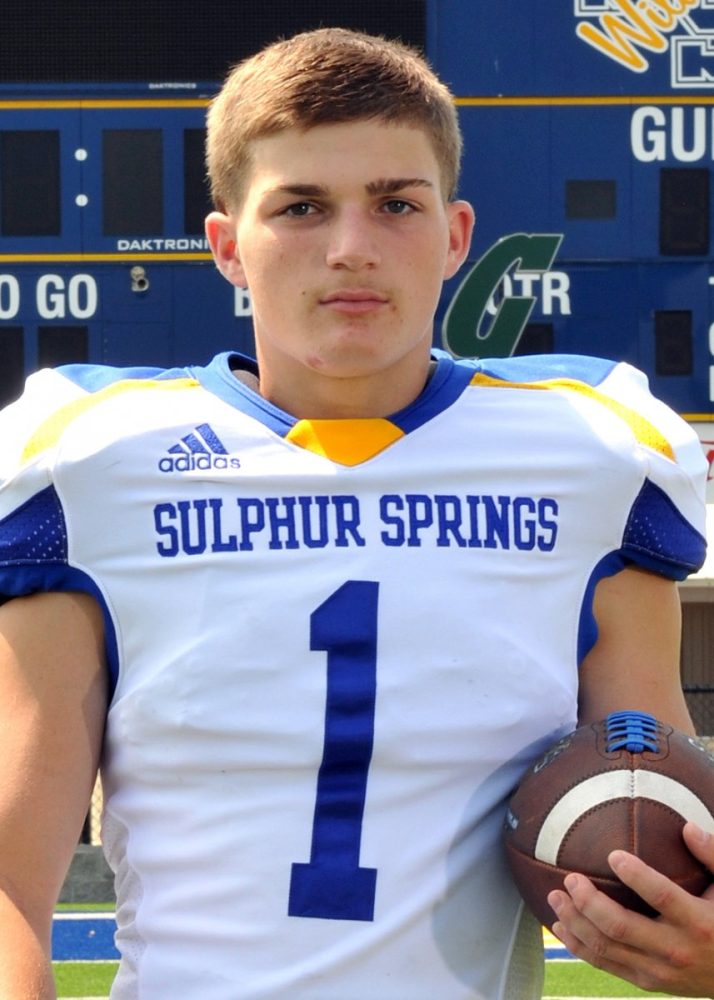 Wildcat Offensive Coordinator Matt Young said, "Austin Dodd did everything." Young confirmed the choice of KSST Sports in naming Dodd MVP for the Wildcat versus Royse City game Thursday night at Royce City.
Dodd returned a Royse City punt 80 yards for a touchdown including a dramatic dive into the goal line pylon for the score. Dodd may have had help on the dive by a push from a Royce City defender.
In the third quarter, Dodd intercepted a Royce City pass in a play named the Baucom Insurance Defensive Play of the Game by KSST.
On 4th down and 25 yards needed for a first down, Dodd caught a D'Corian Young pass and went 26 yards in a touchdown play that clinched the win for the Wildcats in the 28-10 victory.