Dwyatt Bell is a beef rancher and is CEO of Texas Heritage National Bank in Sulphur Springss and other NE Texas branches. Both Dwyatt and his son Brandon Bell, manager of Potts Feed Store in Quitman, love championship cooking events and so, four years ago, decided to launch one that celebrates beef. The Cattleman's Classic "Ribeye Roundup" cooking contest was designed to reflect the importance and appeal of beef while celebrating the taste that every Texan loves. The best grilled steaks you ever tasted will be offered on the evening of Friday October 5, 2018 on Celebration Plaza, downtown Sulphur Springs. Tickets are $25. And, the public is invited to attend the after-dinner country music concert by Roger Creager at 8pm. Concert admission is free.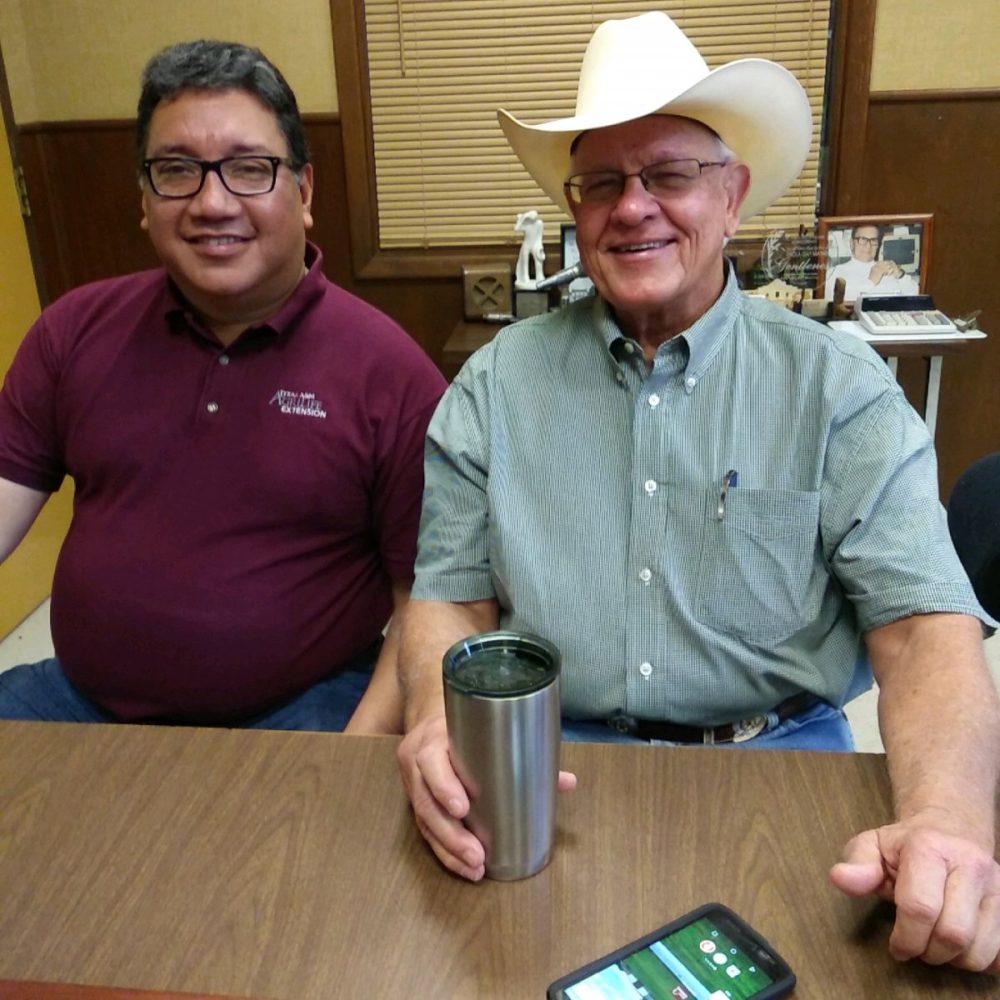 During a KSST Good Morning Show interview, Dwyatt and board member Dr. Mario Villarino stated that they not only expect another sell-out crowd for the steak dinner at 6:30pm, they also expect a good turnout of visitors through the day as the more than forty cooking teams ply their best grilling skills against their challengers. Teams can be entered in the Restaurant Division or the Open (non-restaurant) Division. Dwyatt and Mario put KSST onto a special match-up that will take place during the cooking competition on the afternoon of October 5, 2018.
At the 2018 Ribeye Roundup, two heavy-hitters will be going head-to-head…The Smokehouse Rats of Rockwall, Texas will go up against the Sulphur Springs Country Club cooking team in the restaurant division. Here's a little background, these teams are both World Food Championship winners in the Invitational Steak Division; Smokehouse Rat Dustin Sanders has taken home a win each year since 2014, and SSCC's Logan Vaughan was a winner in 2016 and 2017. Both cooks own an extensive collection of cooking awards, including the local Ribeye contest. Interestingly, the Smokehouse Rats were our 2017 Champion Open Division, and the SSCClub team was our 2017 Champ Restaurant Division. And this year, with both qualifying as Restaurants, just one can take home the Championship trophy! Onlookers can get to know the cooking teams and watch the actual competition during the day, and that evening, everyone can find out who wins amongst the crowd on hand for the Awards Presentation.
Some prestigious beef industry leaders have agreed to judge the contest, including Trey Chapman, farmer, rancher and restauranteur in Ft Worth, John Soules, Tyler's "Fajita King", Tia Ables of Strube Ranch in Pittsburg, Jonathan Lopez of Cargill Meats, rancher Jason Pettitt of Abilene's Lone Star ASg Credit, and Dr. Dan Hale of Meat Sciences, Texas A and M College Station. Major sponsors helping promote this local beef event are Jay Hodge Chevrolet, Brookshire's, Sulphur Springs Livestock, Texas Heritage National Bank and Corner Grubhouse. Lyndsey's Plates and Provisions will be preparing sides for the steak dinner. Your hand-cut Certified Angus ribeye steak will be prepared to your order by your choice of the contest finalist teams when dinner begins at 6:30pm.
Tickets are $25 each, available at Brookshire's, in the lobby of Texas Heritage National Bank in Sulphur Springs, and online at texashnb.com. For more informaton, visit facebook.com/Ribeye Roundup. The event committee wishes you to enjoy a memorable and educational event with excellent dining and a free country music concert by native Texan singer/songwriter Roger Creager and band.