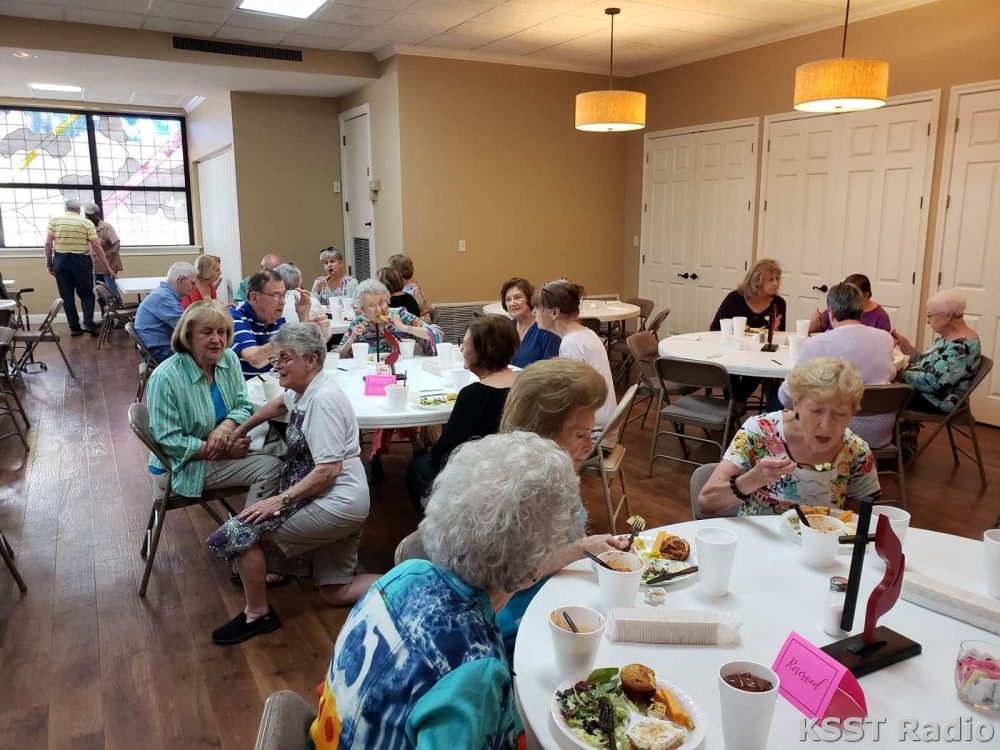 30 visitors from the FUMC in Richardson, TX joined the Dinner Bell this week. The same group visited last year, toured the Sulphur Springs Public Library and the Music Box collection. They ate dinner a little before the regular meal time then hurried off for a tour of the Southwest Dairy Museum.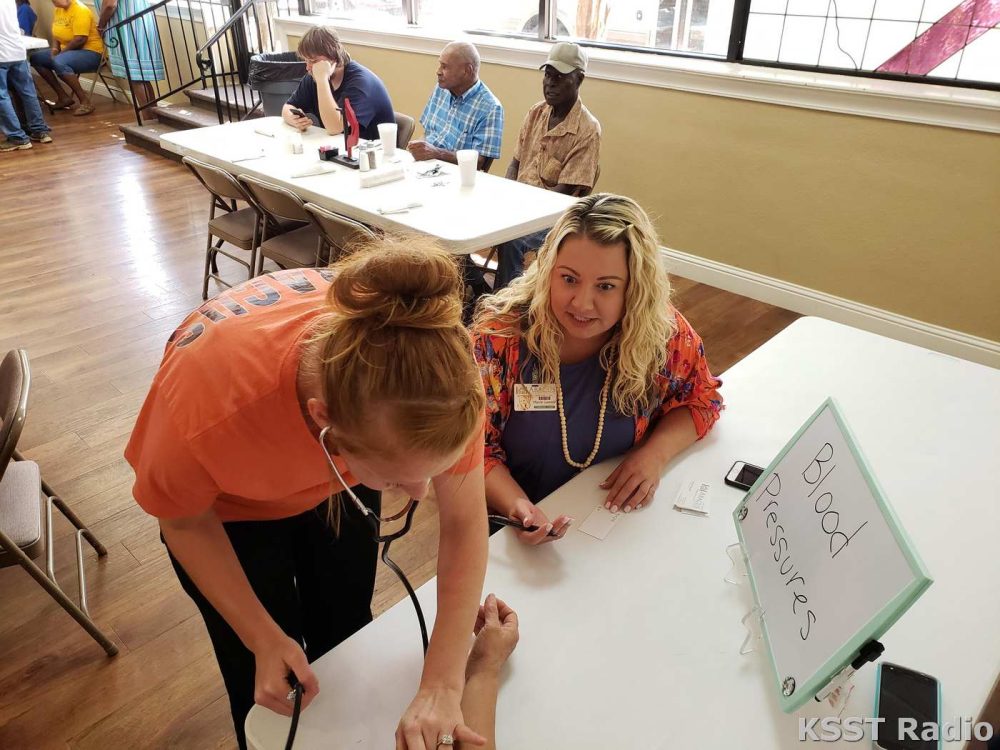 The menu could not have been better as Hopkins County Chicken Stew was served. For desert, a Dinner Bell favorite, Pineapple Delight.  PD has been served several times at dinner bell.  It is a personal favorite of Judy Gilreath.  She ate PD during her college days at The University of Texas at Austin.  It was served at the Quadrangle dorms.  At that time, Pineapple Delight was call 'Flapper Pudding', and was prepared with whole raw eggs. An updated version, made with cream cheese in place of eggs, is served at Dinner Bell.
Marcie and Sam, nurses from Abacus Home Health, were also in attendance offering free blood pressure checks to anyone wanting one.
Alliance Bank of Sulphur Springs was the Community Partner.  Employees volunteered their time to serve the meal. If you or your group would like to be a Dinner Bell partner, call (903) 885-2185.