I will be implementing the Twogether in Texas marriage education workshop and need your help getting the word out!  This workshop is only offered three times a year, and this is the last one for 2018.  The 2019 sessions are scheduled for February, May, and August.  Three couples are currently signed up, but I have room for more.  Here are the details for the one rapidly approaching:
What:  Together in Texas Marriage Education workshop
When:  Saturday, August 25
Where:  Texas A&M AgriLife Extension Service – Hopkins County, 1200 W. Houston, Sulphur Springs, TX
Time:  8:30 a.m. to approximately 3:30 p.m.
Cost:  no charge, Lunch and refreshments will be provided.
Topics:  Marriage expectations, communication, conflict resolution, money management, and dream & goals
Format:  videos, couple interaction, group discussion
Engaged couples who take the workshop will receive a certificate to save $60 (the state portion) when applying for a marriage license.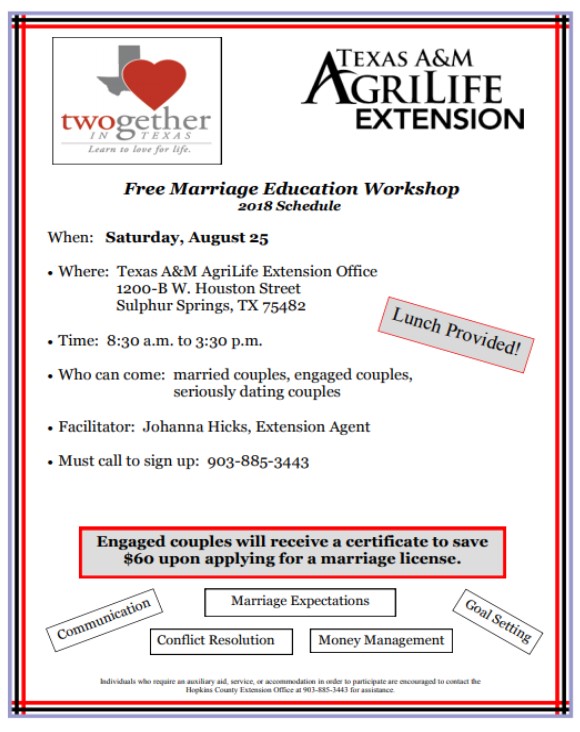 Please call 903-885-3443 to sign up so adequate preparations can be made.