Stand out the way, here comes Judy Gilreath.  Want to know where something is in the FUMC kitchen, Judy knows.  Want a tour of the fancy french slicing machine, Judy is ready.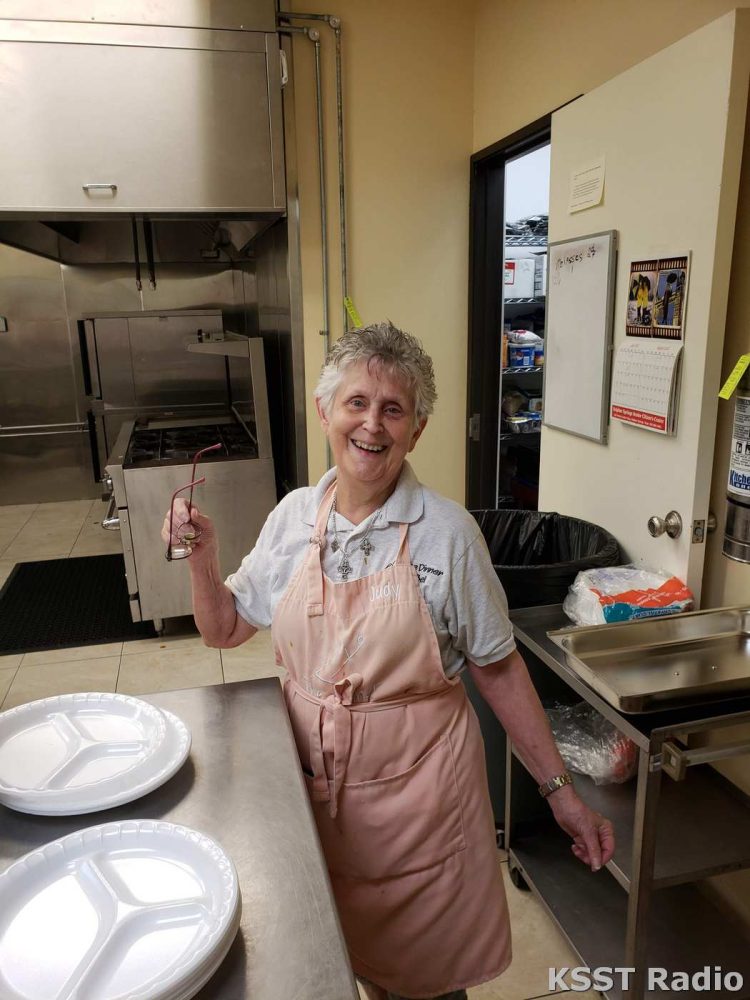 Dinner Bell is a community meal program ran from the FUMC in Sulphur Springs.  Each weekly meal is powered by volunteers from all walks of life and denominations.
Behind… in front and in between this group is Judy Gilreath. At 80 years old Judy has found a calling, serving others. Mrs. Gilreath says, "I don't feel 80, but my meniscus does."  She recently had some work done on that knee, and carefully timed it to coincide with a yearly Dinner Bell break.  Dinner Bell serves on Wednesday morning year around, except over the Christmas New Years break.
If your group would like to sponsor a Dinner Bell meal, call 903.885.2185
Judy also knows the names of most if not all the folks who come to dine.  She also keeps a running total of meals served as the line moves along. Congestion and mishaps are rare, and it's usually a men's group who is responsible.  Groups sign up each week to sponsor the meal, serve the food, and be recognized.  Frequently though, the meal sponsors wish to remain anonymous.