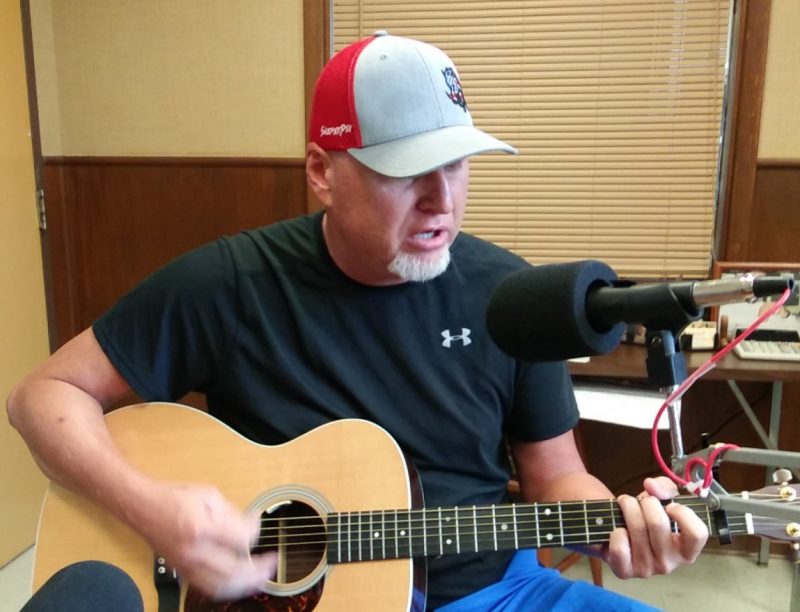 For nearly two decades, Monty Tipps has made special appearances on the stage of the Reilly Springs Jamboree, Hopkins County's original country music venue. In fact, during a KSST interview, Monty said it feels "like home" for his return on Saturday July 21, 2018. A gospel pre-show starts at 6pm, and Monty and MainStreet takes the stage at 7pm. Tickets will be $10 per person at the door for the entire evening of entertainment, and kids age 10 and under get in free.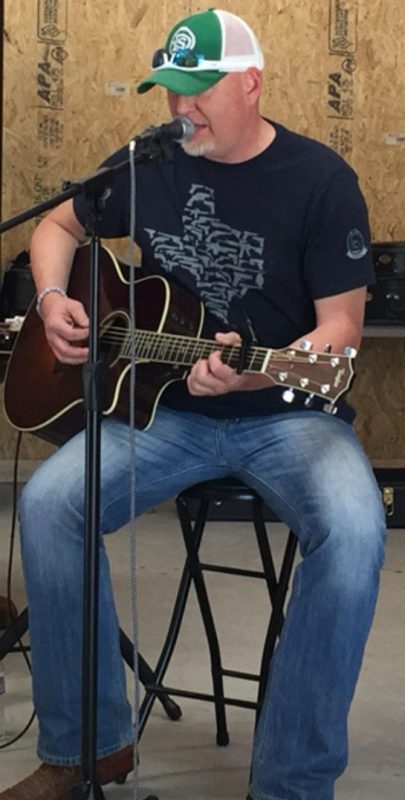 Monty grew up and attended school at Miller Grove ISD in southern Hopkins County.  His older brother Stevie owned a guitar, and as a kid, Monty would sometimes sneak into his brother's room and try to play the guitar like Johnny Cash. Obviously, he learned a few chords because at age 20, he purchased his own guitar from the local pawn shop and started learning his favorite songs by watching country performers on MTV.  Monty had started working for the Hopkins County Sheriff's Department right after high school, and ended up spending 6 years there. He later transferred to the Sulphur Springs Police Department and spent 24 and 1/2 years there before retiring as an Investigator, ending his career in law enforcement at that time. Then, two years ago, Monty was hired by the SSISD Police force and now really loves this new aspect of law enforcement because it keeps him in close touch with the kids of our city. As a Christian family man, he feels he has found his niche with a career that lets him  "give back" to the community.
His other love, as always, is traditional country music. Today, there are various sub-genres in country music like red dirt, outlaw, alternative and progressive. Monty says those are all OK, but they are not "him". He likes to perform the music of Merle Haggard, George Jones, Buck Owens and Johnny Cash best, and makes it a point to surround himself with musicians who can help him reproduce those sounds. "People still love this music and like to go to the places where it's played, like the Reilly Springs Jamboree and some of the other country Oprys in Texas. Thankfully, they are helping us keep it alive". Monty's MainStreet Band is currently made up of lead guitarist Kurt Bittner, steel guitarist Joe Harrison, drummer Jason Roberts and bassman Brandon Andrews. Providing rhythm guitar and vocals, Monty also engages and entertains the crowd with family-appropriate comedy and fun.
The Reilly Springs Jamboree is located at 109 CR 1439 in Hopkins County. It is held on the third-Saturday night of each month at the Reilly Springs Community Center in a smoke-and-alcohol-free environment. At each show, the Kitchen offers a plate meal along with hot dogs, nachos and frito pies, homemade desserts, coffee and cold drinks. At the July 21 Jamboree, the 6pm opening portion of the evening will be a gospel hour with Roger Reed and the Sunshine Band featuring Gary Jones. On August 18, 2018, the Jamboree will host the Blackwood Quartet in a concert also featuring local artists Buddy and Ina Gore and Bill Owens.