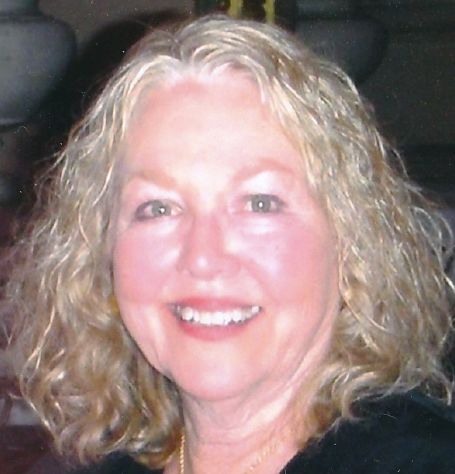 Mary Lou Ramey, age 83, passed away gracefully on July 14, 2018 in her home with her family and loved ones by her side.
She is survived by her daughter, Renee Ramey Herrington and husband Dave Herrington, formerly of San Marcos, TX, her sister, Janna Renee Spurlock of Kerrville, TX and many nieces and nephews.
She was preceded in death by her parents, William Calvin Jackson and Evadean Hardee Jackson, her brother-in-law William Thomas Spurlock and her husband of 56 years, Dr. Jack Allen Ramey.
Mary Lou was born in Houston, TX on August 22, 1934 where she attended Poe Elementary and Lamar High School. She then attended Southwestern University where she met the love of her life and future husband Jack. After college, the couple moved to Dallas so that Jack could attend Baylor Dental School. Their first year there, daughter Renee was born. While in Dallas, Mary Lou worked for American Airlines as a ticket agent and served as a tour guide for several trips to Japan and Holland. In 1962, the family moved to Jack's hometown of Sulphur Springs, TX, their home for nearly 40 years. They were members of the First United Methodist Church and the Messengers Sunday school class. Mary Lou sang in the church choir and was active in several civic and community service organizations. She had a lifelong love of singing, horseback riding, tennis and corvettes. Mary Lou and Jack also loved to travel all over the USA and the world, visiting more than 50 countries.  In 2000, after retirement, they moved to Kerrville, TX where they made many new friends and enjoyed making a home in new surroundings.  By far, Mary Lou's biggest joy was her love for and the pride she took in her daughter, Renee.  Her family and friends will always remember her as one of the strongest, most caring and sweetest people. Her radiant, beautiful smile will never be forgotten!
Mary Lou's family would like to extend a special thanks to her dedicated and loving caregivers who gave so much over the last few years. We love you all. Thanks also to the nurses and staff at Peterson Hospice for your kindness and guidance. We pray that God protect and bless all of you.
In Kerrville, a visitation is scheduled Monday, July 16 at Grimes Funeral Home from 5pm-7pm.
In Sulphur Springs, a visitation is scheduled Wednesday, July 18 at West Oaks Funeral Home from 5pm-7pm, and her funeral service will be held Thursday, July 19 at Sulphur Springs First United Methodist Church at 10am, with burial immediately following at Sulphur Springs City Cemetery. All are welcome to attend and celebrate the life of a special wife, mother, sister and friend.
Arrangements are under the direction of West Oaks funeral Home.