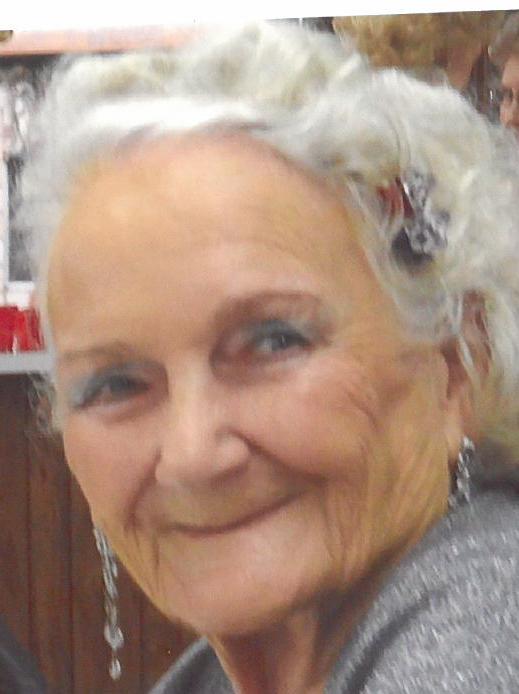 Funeral services for Mary Evelyn Applegate,age 86, of Point, will be held at 1:00 p. m. Friday July 13, 2018, at Woosley Baptist Church. Bro. Joe Ramsey and Bro Clark Mays will officiate. Family visitation will be at 12:00 noon. one hour prior  to the service. Burial will be in Smyrna Cemetery.
Mary was born on December 23, 1931, in Sherman, Texas to Joe and Olvae Marie Palmore Krum, Jr. She was an active member of Woosley Baptist Church and the Point Ladies Civic Club. She was a homemaker, a loving mother and grandmother.
Her survivors include daughters, Connie Clark and husband, William of Point and Diane Kennemer and husband, Tony of Point; sons, Rickey Inman of Greenville and Tony Applegate and wife Dana of Achille, OK; grandchildren, Tommy White,Angel Ryan, Cindy Day, Christy Lewis, Wesley McBrunett, Julie Boatman,Timmy Inman, Duke Applegate, Bradley Applegate, Tanner Applegate and Scott Gordon. Nineteen great-grandchildren; Numerous great-great-grandchildren. Many loving family and friends.
She was preceded in death by her parents, two brothers and two great-grandchildren.
Services are under the direction of Wilson-Orwosky Funeral Home in Emory.