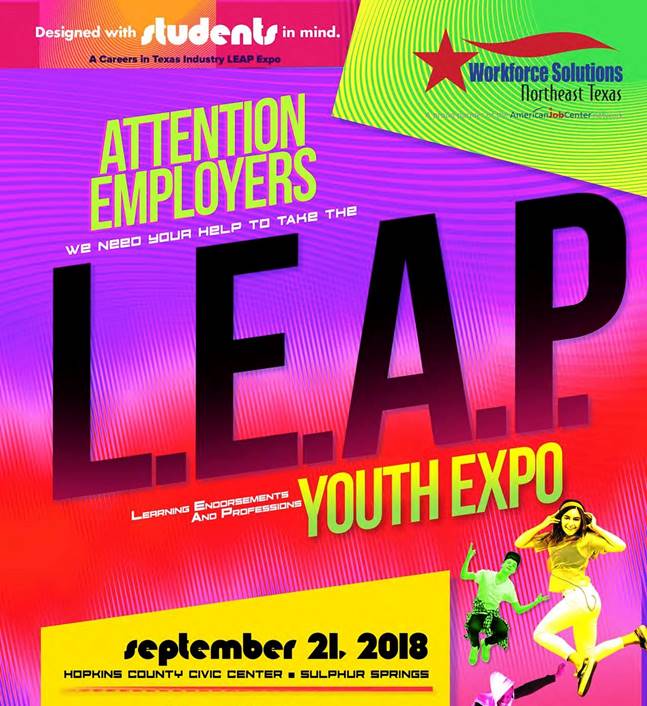 The annual LEAP Youth Career Expo at Hopkins County Civic Center is September 21, 2018. The expo assists 8th grade students in Hopkins County to make a connection between careers and the endorsement decision they make prior to entering high school.
Local employers are encouraged to register to assist in the event. Local employers present job requirements in educational and background needs for those who apply for career paths in their related fields.
Employers may register to participate in the event here.