July 10, 2018 – It took an hour to decide guilt or innocence and almost two hours to determine the sentence Tuesday in Eighth Judicial District Court. A Hopkins County Jury found Brooke Sierra Hayward, 23, of Sulphur Springs, guilty of Evading Arrest Detention with a Motor Vehicle, a Felony 3. However, the jury did not find that a deadly weapon enhancement, the use of a motor vehicle as a deadly weapon, should be added to the verdict. Following a sentencing hearing  and deliberation, the jury presented their decision to Judge Eddie Northcutt who sentenced Hayward to five years in the Texas Department of Criminal Justice probated to 5 years, 100 hours of Community Service, and to pay court costs of just over $300.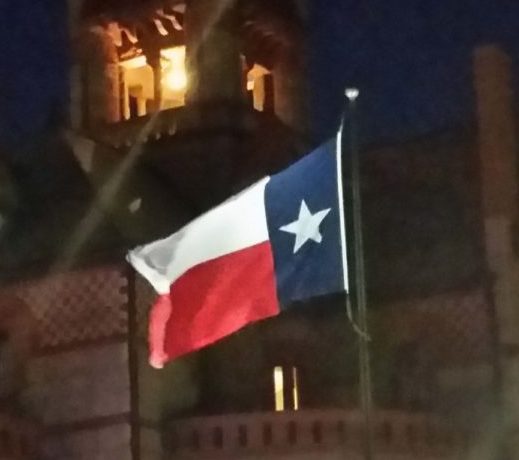 Hayward was driving a 2013 Chevy Malibu clocked at 105 mph when a traffic stop was initiated by the Hopkins County Deputy on FM 69. She continued to drive FM 69 to the south service road and along the service road until finally coming to a stop in the drive of her employer.
During his questioning of the arresting deputy during the guilt/innocence phase of the trail, Defense Attorney Frank Long asked if anyone could have been harmed during the high speed chase. The deputy testified that although Hayward was traveling at speeds over 100 miles per hour they met no one on FM 69 or on the south service road of I-30 before she came to a stop in the driveway of a residence on the service road.  She failed to stop for the deputy until she reached her destination, according to testimony. During the sentencing hearing, Long called Hayward's mother and employer. Both asked for probation for her.
The prosecution showed camera footage of the arrest as videoed by the dash camera in the Sheriff's vehicle and referred to the numerous traffic violations with which Hayward had been charged with since 2015.