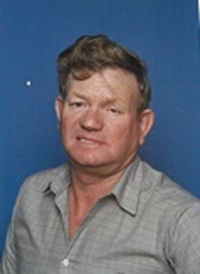 Funeral services for Carry Leaford Walker, age 82, of Rowlett, TX  have been scheduled for 10:00 AM on Wednesday, August 1, 2018 at Tapp Funeral Home    with Brother Jimmy Henry officiating.  Pallbearers include Jason Tully, James Griner, Chris Byars, Al Roberts, Matthew Peyton and Randy Byars.  Interment will follow at Greenwood Cemetery.    A visitation has been scheduled for Tuesday, July 31, 2018 from 6:00 to 8:00 at Tapp Funeral Home. Mr. Walker died on July 29, 2018 at The Park in Plano, TX.
Carry Leaford Walker was born on September 1, 1935 in Pickton, TX, the son of Charles Henry Walker and Dottie Mae Patterson .   He married Lois Marie Byars in 1954.  She preceded him in death.    Mr. Walker was a truck driver in the oil field Industry and a member of the Caney Baptist Church.
Survivors include daughter: Donna Feagin and husband Ernest of Rowlett; sons: Roy Walker and wife, Brenda of Richardson, David Walker and wife, Patsy of Fairfield and Ronnie Dean Walker and wife Nelfa of Lewisville; grandchildren: James Compton, Clayton Johnston, Asheley Birchfield, Bradly Walker and Amber Hicks; great grandchildren: Tristan and Tyson Compton, Jhett and Skylar Hicks and Brady Birchfield; Brother: Billy T. Walker; sisters: JodyGriner, Mary Lou McCoy and Cathey Tully.
Preceded in death by; parents: Charlie and Dottie Walker; brothers: Ernie Lester, Edgar Rayford, Royce Merrell, Lester Charles, Clelon Rex and Toyce Clay; sisters: Luddie Jewel, Lila Elizabeth, Violet Edith and Gloria Mae.
Tapp Funeral Home is in charge of Arrangements.