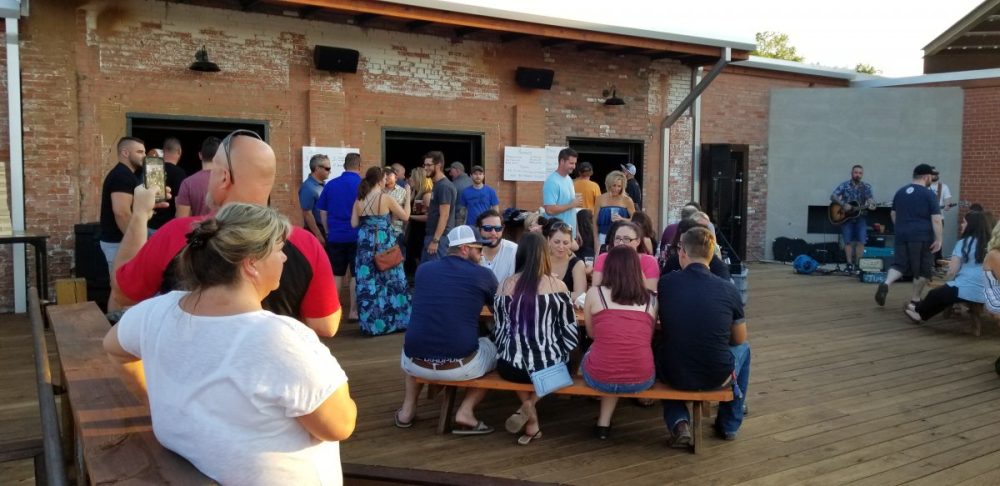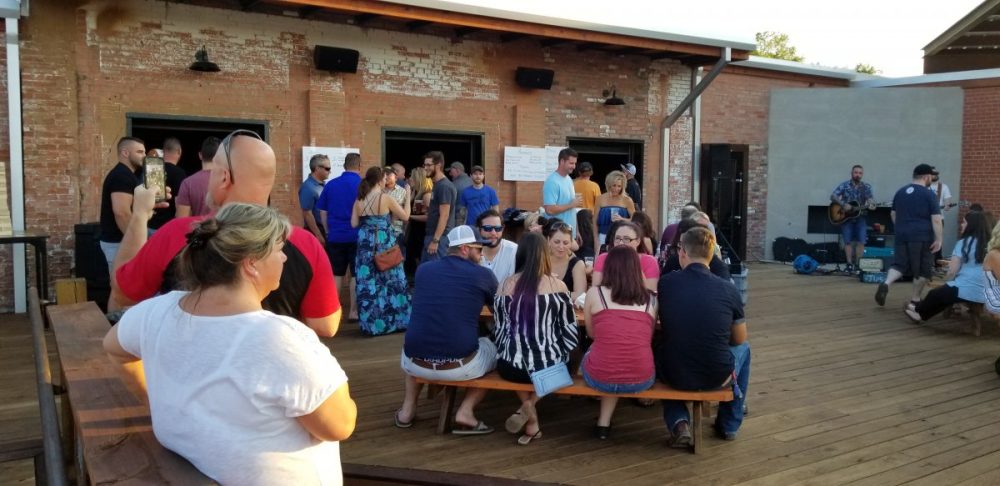 A $1.8 million investment for by owner is now open. East Texas' newest craft brewery, BackStory Brewery, is now open for business in the old Ice House at 211 Magnolia, Sulphur Springs, serving craft beers on tap. Friday evening, July 13th, one glitch in the Grand Opening did not hamper the fun of those attending the family friendly venue that will feature arcade games, pinball, pool tables, shuffleboard, corn hole, and giant Jenga. Due to a fault with the sprinkler system, the tap room was not open but patrons enjoyed the extended patio and service through the keg room doors. Some work continues in the outdoor space. However, that did not hamper an evening of fun for those attending the opening.
Those present enjoy the live music with Matt Dunn and Cole Risner, the cuisine of the food trucks and a corn hole tournament. A corn hole tournament Saturday will feature a cash prize, shwag giveaways, and more. The atmosphere is laid back and everyone is welcome. The staff is trained to help novices familiarize with craft beer and find a new favorite. Flights and tastes are available.
The venue will also be available for rental for private events with indoor and outdoor areas available. The venue can accommodate 20-2,000 people.
Taproom Hours:  Thursdays 4pm – 10pm; Fridays 4pm – 10pm; Saturdays 12pm – 10pm; Sundays 12pm – 10pm
Current Beer Menu: Notta Hazy IPA (strong citrus flavor with zero IBU – 6.1% ABV); Strong Bock (6.9% ABV); Minivan Meltdown with Mango (IPA 8.1% ABV); Slice of Sunshine (California common steam beer – 5.4% ABV); Blonde (8.2% ABV); Hoppy Red (6% ABV); Hefty Lefty Barleywine (11.2% ABV); EBC's 47 Old Ale (8.8% ABV)