Rhonda Bechhold, a member of the Hopkins County Genealogical Society, has conducted an almost two-year research project finally leading to fulfillment, and it's proven to be a satisfying journey. When Rhomda moved to Sulphur Springs a few years ago and was researching cemetery records, she noticed a grave marked "Known Only to God". That sadly stuck in her memory and later, when perusing newspaper clippings donated from the Bobby McDonald Archives, she found the 1954 front page story about the unidentified man who was buried in Sulphur Springs City Cemetery.  Now, the hitchhiking stranger killed in that late-evening crash at the White Oak Creek bridge on Highway 19 north of Sulphur Springs has a name, his family has been located, and his grave will soon be marked with his name, John Everett Phinney, along with the military marker that he deserves. The gravestone will be revealed on Saturday June 16, 2018 at 10 am in Sulphur Springs City Cemetery, followed by an 11 am ceremony downtown, open to the public to attend.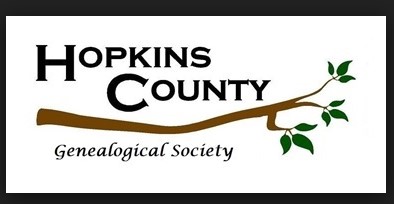 As Rhonda and assistant researcher Carole Ann Smith began the slow backward search from the man's death date to his orgin, they found out that the Cass County family of eight children lost their mother in death in 1945 and soon afterward their father.  John Everett, the eldest and at the time a WWII Army soldier, found out that some of his younger siblings had been adopted out and some had been placed in the Buckner Children's Home in Dallas. When he arrived a few short years later in Hopkins County in the summer of 1954 and met his death, he was hitchhiking to visit the two youngest whom he knew were living with their adopted families in Texarkana. That he was a responsible, caring brother is shown through Buckner Children's Home records revealing that Phinney had made allotments of his Army pay to the care of his brothers residing there.
Obtaining a death certificate, court order and other documents and later, correcting his name from "Unknown" to John Everett Phinney, involved months of diligent work which really put Rhonda through her paces as a genealogical researcher. This has proven to be her most difficult case, but possibly her most fulfilling. Meeting his surviving siblings and planning the cemetery event to honor "Known Only to God" have been among her pleasures, she admits, with tears in her eyes.