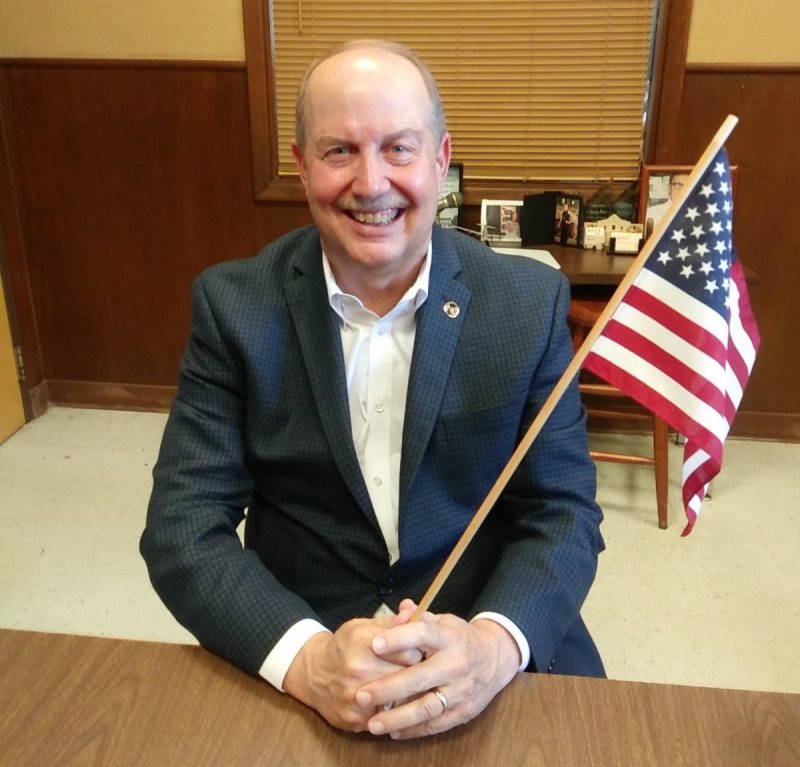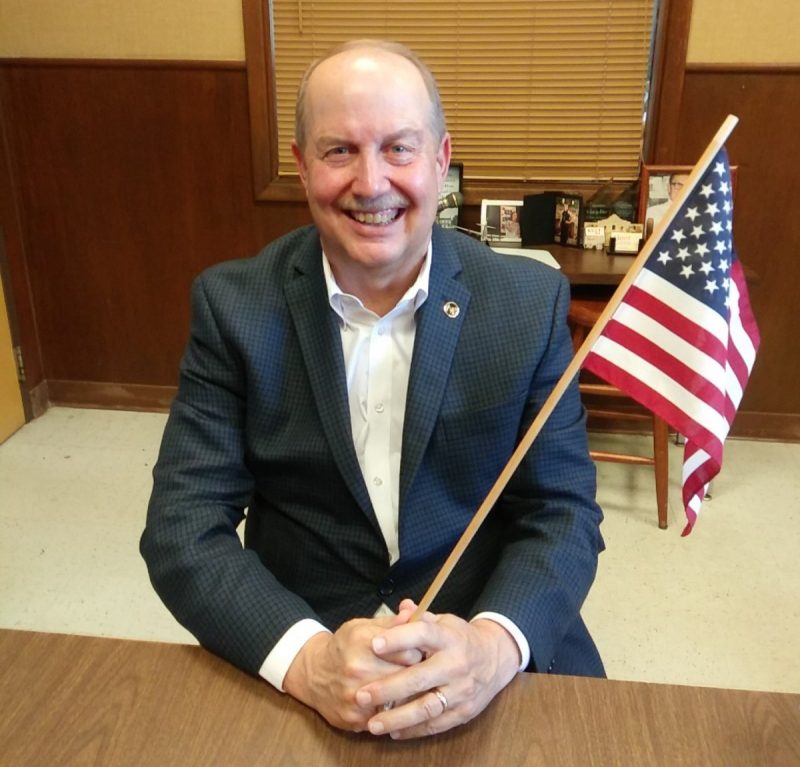 During a KSST Morning Show interview, Alliance Bank President Tom Sellers invited the entire community to be present for a group celebration of our nation's birthday on Celebration Plaza, downtown Sulphur Springs, on Saturday June 30, 2018. The music will start at 8pm and the fireworks will follow the concert at dark. Alliance Bank has been a sponsor for all 27 years of the local concert's history, and in recent years, a host of the concert since the stage will be placed practically at the front entrance of the downtown lobby. Although there is some seating on the plaza, it's recommended that you bring folding chairs or picnic blankets for seating. The evening will begin with a welcome from Tom Sellers and the marching in of military veterans in a Veterans Parade to a special seating area.  Next, Sulphur Springs Symphony League President Sharla Campbell will introduce conductor Dr. Douglas Bakenhus, who along with the professional musicians onstage, make up the Northeast Texas Symphony Orchestra. Prior to the concert and during the evening, you are invited to enjoy concessions and visit the booths on the plaza, including the KSST booth where US flags will be part of a giveaway promotion. As the evening progresses toward dark, you'll be treated to familiar classics and marches by the orchestra and special selections by the NE Texas Choral Society's Men's Chorus, selected to stir patriotic spirit as well as anticipation of the awesome fireworks display. Many will choose to arrive downtown early for dinner at the many eateries in downtown Sulphur Springs. If you'd like to thank someone for the concert evening and fireworks, thank underwriting sponsors Alliance Bank, CHRISTUS Mother Frances Hospital and GSC Grocery Supply Inc. Additionally, you can listen to the concert live on KSST 1230AM and watch it in playback on Cable Channel 18 TV.
Although the concert is absolutely free to attend, donations are accepted year round by the Sulphur Springs Symphony League, whose mission is:
TO PROVIDE ENTERTAINMENT FOR HOPKINS COUNTY RESIDENTS AND VISITORS AT PERIODIC ORCHESTRA CONCERTS SUCH AS THE INDEPENDENCE DAY CELEBRATION AND SMALL-ORCHESTRA AND CHAMBER ORCHESTRA PERFORMANCES IN SELECT VENUES IN SULPHUR SPRINGS. THE LEAGUE WAS DEVELOPED TO BRING CLASSICAL AND POP ORCHESTRAL MUSIC TO RURAL NORTHEAST TEXAS WHERE SUCH LIVE PERFORMANCES WERE NOT READILY AVAILABLE. FURTHER, THE LEAGUE SEEKS TO EDUCATE YOUNGER RESIDENTS IN DEVELOPING THEIR CULTURAL UNDERSTANDING AND IMPROVING THEIR SOCIAL SKILLS BY ENCOURAGING MUSIC INSTRUCTION, FUNDING MUSIC SCHOLARSHIPS, PROVIDING STRINGED INSTRUMENTS TO THE SCHOOL DISTRICT, AND PRESENTING LIVE ORCHESTRA PERFORMANCES AT CHILDREN'S CONCERTS.