TAMUC Offers Summer Fun for Almost Everyone
By Laura Owens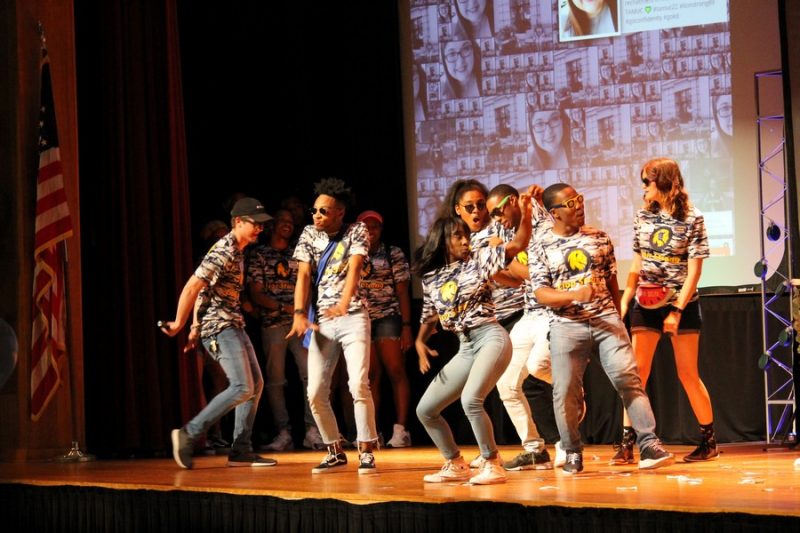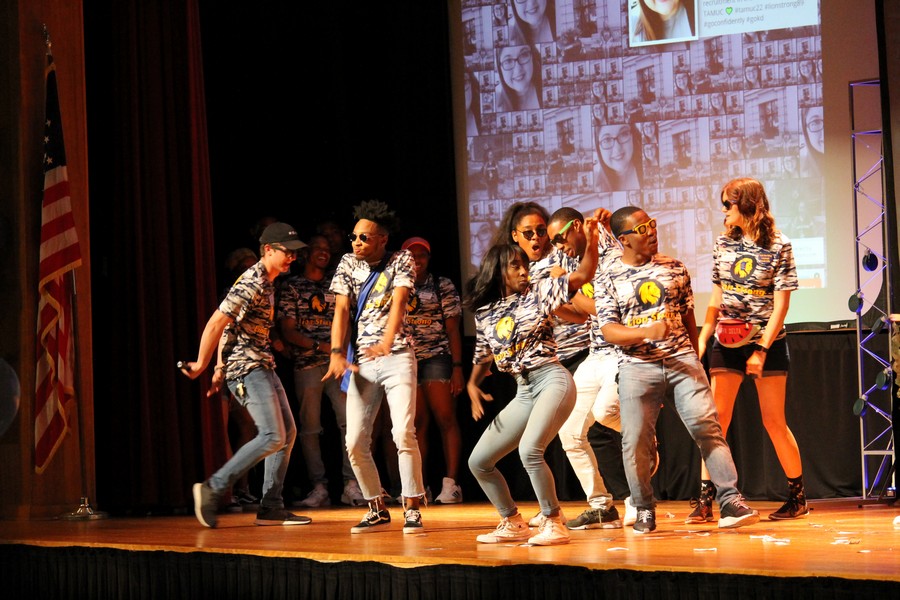 Texas A&M Commerce is hosting their FALL New Student Orientation this summer.  Students arrived on June 14th to find energetic upperclassmen who were eager to help them get started. Students experienced several informational sessions around the campus, took identification card pictures and set up accounts.  The day ended with a rally in the auditorium and special interest sessions.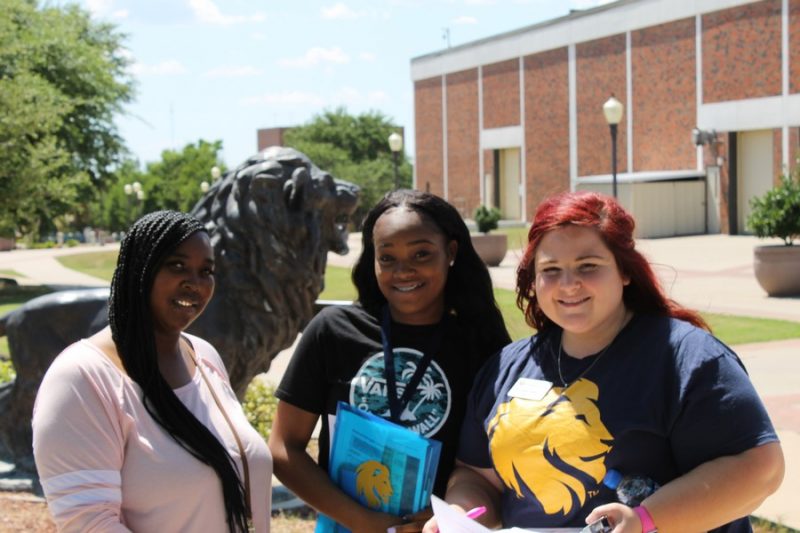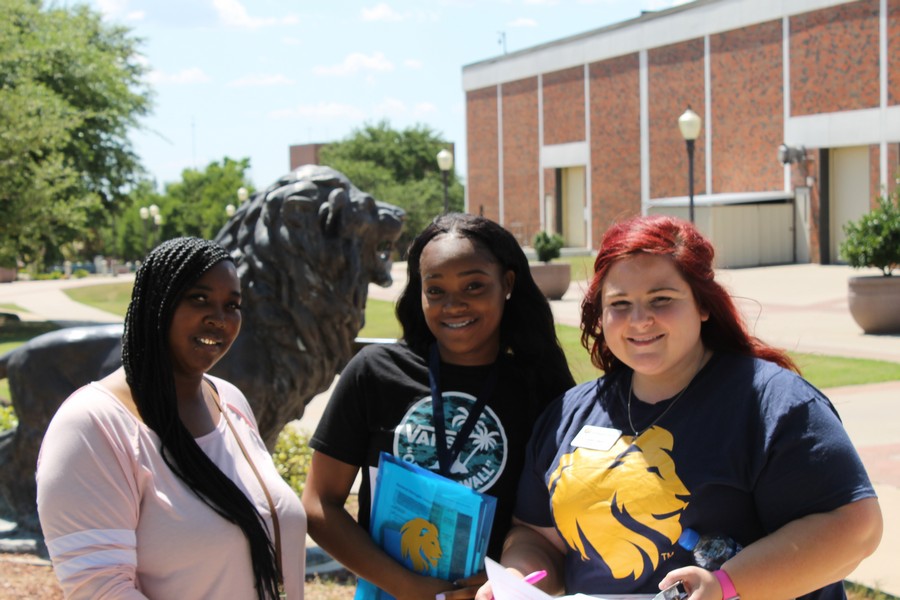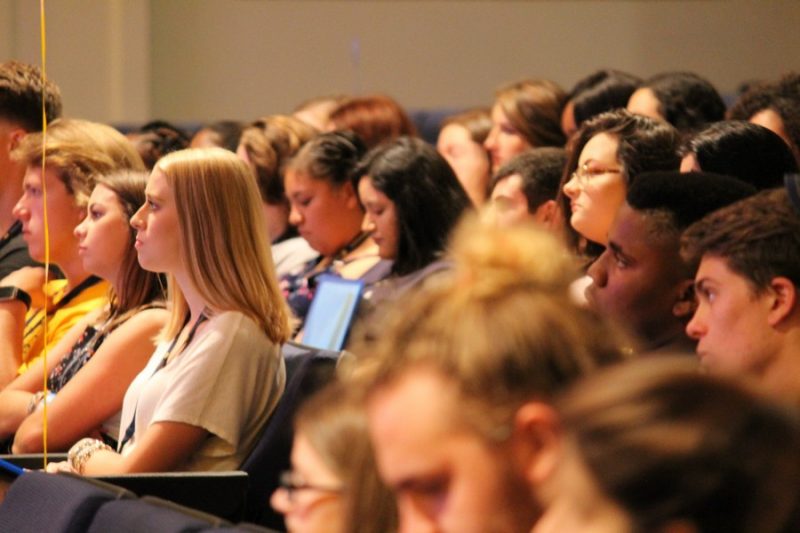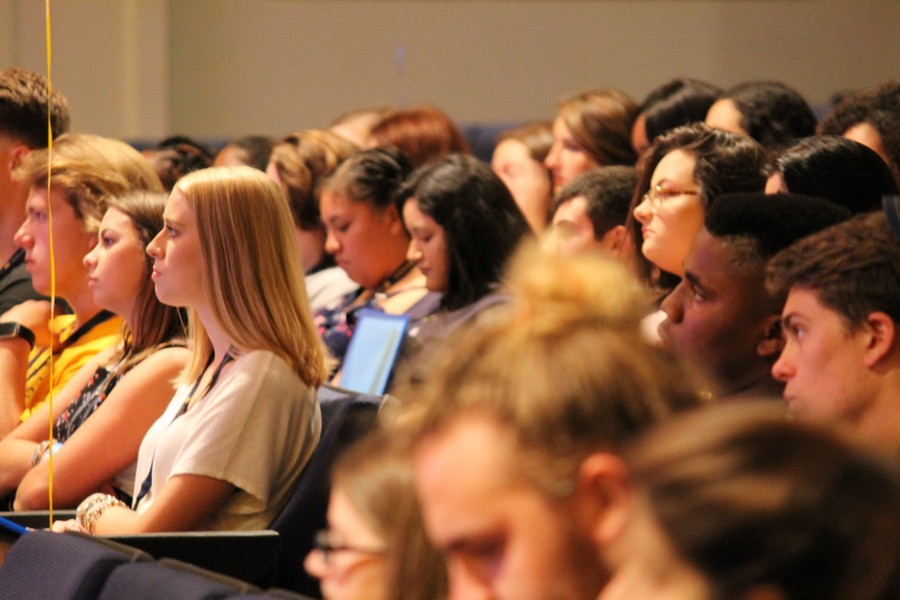 The day was filled with fun and camaraderie. New students were introduced to the TAMUC Mascot, Leo the Lion and the school spirit hand sign. Orientation Ambassadors -also known as the "O-Team,"entertained new students with several creative ways with skits, dance sessions and dance off competitions.  Some of the speakers included: Student Government Association Representative; Grace Slayter, Dean of Students; Dr. Thomas Newsome, and University President & CEO; Dr. Ray M. Keck III.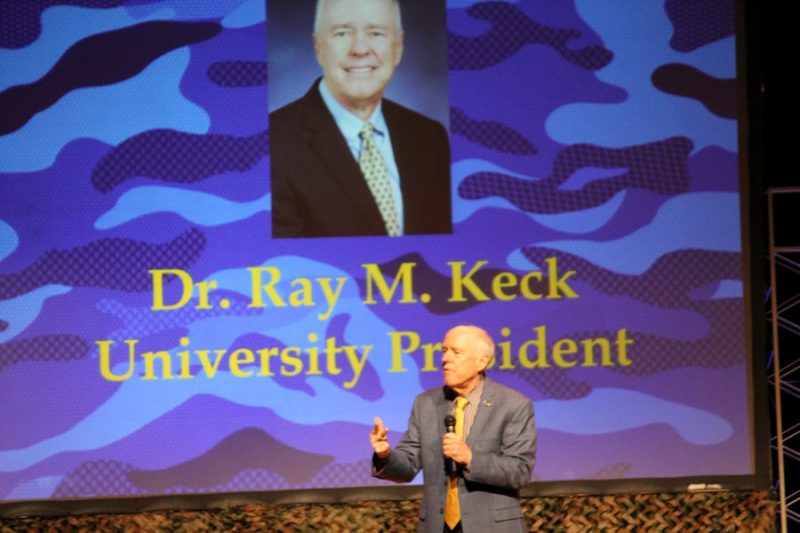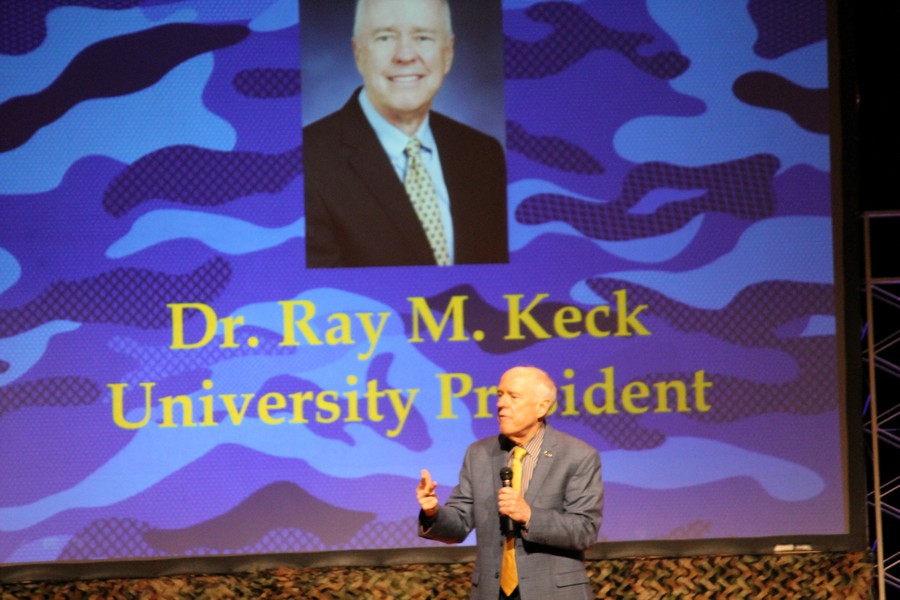 Dr. Keck was very personable, telling students "Don't hesitate to approach me, I like it! Getting to know you is exactly what I want." He then proceeded to point to several students in the crowd saying, "I want to get to know you, and you, and you, and you too! Let's all get to know each other this year!"  Dr. Keck encouraged students to be
successful and to enjoy their time as they study at TAMUC.
KSST spoke with Avis Clark, TAMUC 1 Stop Shop Student Access Information Desk Receptionist, "We plan to have several Orientations this summer. Currently we are scheduled for June 21st and 22nd, June 29th and 30th, and July 5th and 6th."
There are many summer events happening at or through TAMUC :
June 16th       Twin Oaks Farm for Experiential Learning (formerly known as the blueberry farm) opens at 9:00 a.m.
June 19th      Finding Dory (the movie) will be showing at the MRC Pool 8:00p.m.
June 20th     TAMUC Planetarium Show (Cosmic Adventure 1:00 & 2:00pm, & Dawn of the Space age  2:00pm)
June 27th     TAMUC Planetarium Show (Robot Explorers 1:00 pm, & Astronaut 2:00pm)
June 28th      VET NET Symposium – (Women in the Military) 8:00 a.m. in the Sam Rayburn Center, 2nd floor
July 10th       Hairspray Group Trip to the Dallas Theatre Center in Dallas
July 13th        TAMUC Planetarium Show (Secrets of Gravity 7:00pm)
August 11th   Sundae Study Break – Ice cream in the RSC Atrium 11:00a.m.
The University also has a  full recreation center and swimming pool available most days included with the price of a gym membership.
Avis enthusiastically added, "If you would like to take classes in the Fall there is still time to sign up and attend an orientation.  Just give us a call at 903 886 5000 or contact us online at www.tamuc.edu. We would love to help you get involved!"