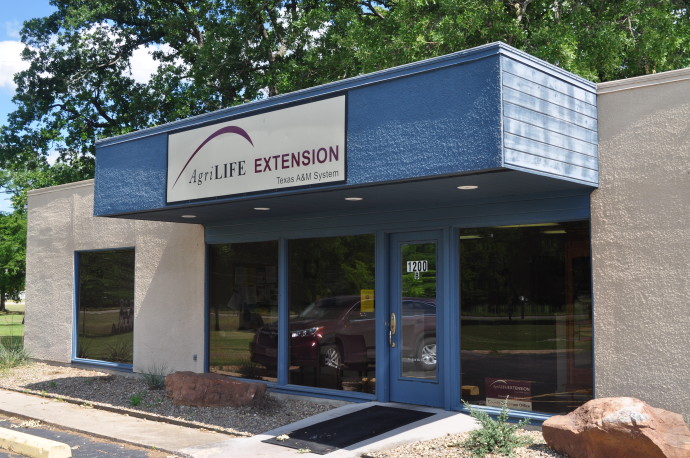 As we conclude our Hopkins County Celebration of the Dairy Industry, I wanted to share some of the history and current situation of the dairy industry as I see it. Dairy farming is as agriculture as can be. Transformation of feed stuff unfit for human consumption gets farmed and provided to highly efficient cattle that transforms it using bacterial and protozoan digestion to make it milk and meat.
As a rule, dairy cattle transform energy into milk, keeping very little fat and muscle in its body. As a consequence, dairy cattle generally look thin compared to beef cattle. This is because dairy cattle has been selected to carry the capacity to put energy in milk, not meat. Also, because of this same capacity, dairy cattle require clean water, healthy quality food and proper environments to thrive.
Generally, dairy farmers are busy farmers. Having to find a balance between workers, animal care (and all the steps required to provide it) and handling milk (very easy to spoil and with relative short shelf life) requires multitasking and attention to detail.
In Texas, dairy farmers recover their expenses and at times make their profit by selling milk. Industry sets milk prices according to demand (local, national and international). Hopkins County is located near to big metropolitan areas and has developed an infrastructure to support the production of marketing of liquid milk to many metropolitan areas in the US. It has, however, changed thru years.
Northeast Texas is known to produce liquid milk, not cheese. As a producer, quality liquid milk brings better prices, but requires careful handling. Compared to process milk (cheeses, etc), liquid milk gets affected by temperature, contaminants and environmental conditions faster. Historically, Hopkins County residents have strong relationships to the dairy industry. It is not hard to meet local residents with current or former ties to milking cattle.
Dairy farmers are also hard workers. It is not difficult to find dairy farmers working all the time with little or no sleep specially when cows are having babies! (most of the this happens at night). When you mix those variables together (changing milk prices, and intense work) it is not hard to understand that it requires a very special person to become a dairy farmer. Most of the dairy farmers I have met in my life love to dairy farm, and with high cost and narrow profit margins it is easy to understand that love to farm is required to be a dairy farmer.
Today, Hopkins County ranks the highest milk producer county in Northeast Texas, 12th in the state and producing milk by almost 30,000 dairy cows. Overall, Texas has almost 400 dairies, with those numbers changing often. Hopkins County is home to almost 10% of those farms.
Milk and dairy products are traded at different levels. Today, exports of milk and dairy products influence milk prices. Trade policies influence those prices. It has been long time ago since dairy farmers only depend on local markets. It is milk, and milk byproducts that get traded internationally.
Hopkins County has dairy farmers, but they produce milk by the truck load, not the bucket load. This is why you do not see Hopkins County dairy farmers selling milk at farmers markets. Just as any other commodity in the world, for a producer to recover expenses and make a profit, there must be a buyer for their product and demand. Also, the buyer must be able to afford to buy the product.
As the world economy has evolved, different countries increase or decrease importing of agricultural products including milk. This is why understanding milk prices is complicated. Many factors and variables are involved in the process. At times understanding milk prices can be also frustrating specially when milk prices are low.
Reaching the balance between cost of production and milk prices is a constant challenge to dairy farmers to stay in business, no matter the size of the farm.  So, considering what the dairy industry has historically done for our community and continues to do today is the main reason why we celebrate June as National Dairy Month.