Meet the new Ms. Hopkins County Senior Classic, Mary Ivey,  crowned during the 9th annual Pageant on Saturday June 9, 2018 at the Hopkins County Civic Center. Mary is 70 years old, is a wife, mother of 2 and grandmother of 2. Her hobbies include zip lining and white water rafting with her husband Loyd, fishing, gardening and taking care of her dogs. Her talent presentation was a Daisy Mae skit. Mary is a member of Lake Highlands Baptist Church and volunteers her time at WMA and in delivering meals to shut-in Seniors for Meal a Day.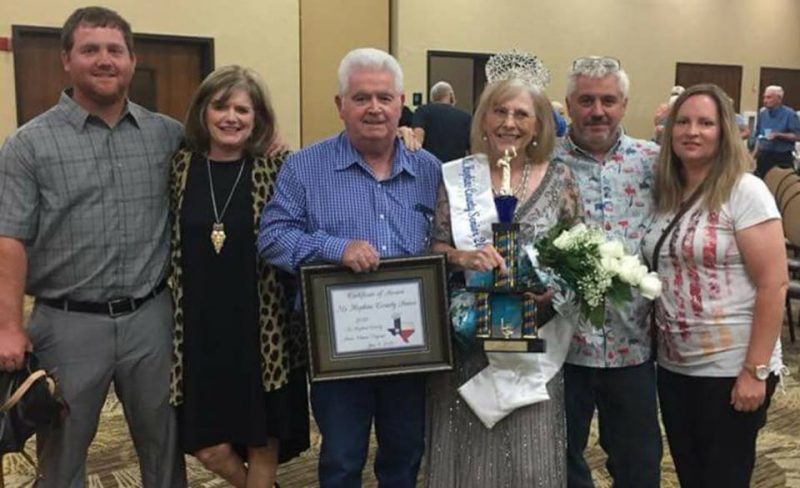 Emcees for the evening were Chuck Roy and Enola Gay Mathews. The pageant was judged by local healthcare marketing specialists. A portion of the entertainment was provided by The Line Dancers, a group who meets and rehearses at the Sulphur Springs Senior Citizens Center.
The Contestants Tea and Rehearsal was held on the afternoon of Friday June 8 at the Civic Center. It was hosted by Leanetta Pryor and Shelly Scheckel of Hopkins Place. The Tea featured beautiful table settings with vintage gloves, jewelry and china settings. A delicious sandwich and fruit lunch with luscious desserts were enjoyed before rehearsals began.