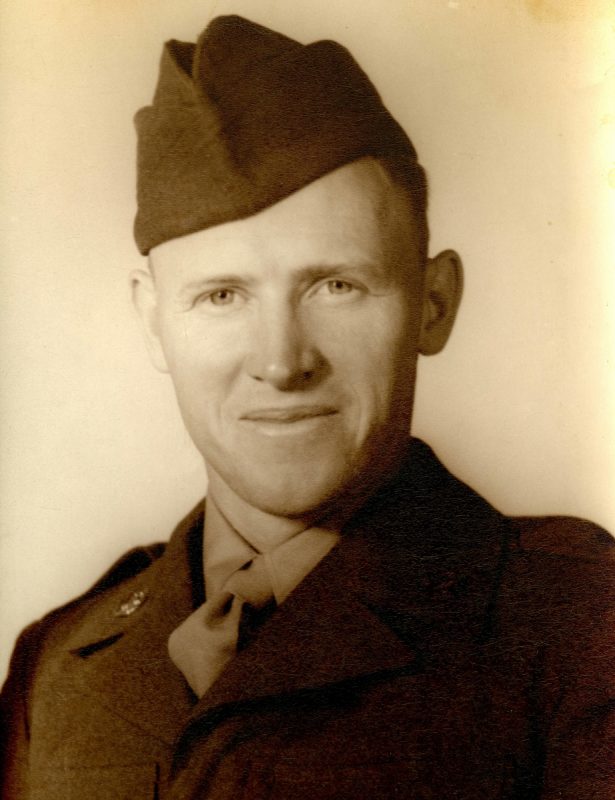 MR. JESSE FRANK BROWN, AGE 87 WAS BORN ON SEPTEMBER 8, 1930 IN PICKTON, TX AND WENT TO BE WITH JESUS ON SATURDAY, JUNE 9, 2018. HE WAS A CORPORAL IN THE U.S. ARMY AND SERVED IN THE KOREAN WAR. TWO OF HIS GRANDCHILDREN JARROD DEAS AND LESLEY DEAS FOLLOWED IN HIS FOOTSTEPS JOINING THE ARMY AND SERVING TOURS IN IRAQ.
HE WORKED IN THE OIL FIELD FOR 52 YEARS AND ENJOYED FISHING AND CAMPING AT LAKE TAWOKONI AND FISHING THE SABINE RIVER. HE ENJOYED HUNTING, GARDENING, TINKERING AND BUILDING THINGS, WORKING AROUND THE PLACE AND WORKING ON CARS.
HE IS SURVIVED BY HIS WIFE OF 64 YEARS MONA CASSEL BROWN OF PICKTON. DAUGHTER CAROLYN DIVINEY OF SULPHUR SPRINGS, SON JESSE DON BROWN AND WIFE SHERYL OF PICKTON. DAUGHTERS RAMONA SMITH OF SCROGGINS AND CHRIS IRELAND AND HUSBAND DANNY OF PICKTON. 11 GRANDCHILDREN AND 5 GREAT GRANDCHILDREN HE IS ALSO SURVIVED BY BROTHERS BEN, GERALD AND SAMMY BROWN AND A SISTER MOLLY HENSON. HE IS ALSO SURVIVED BY HIS GOOD BUDDY CHIP, HIS DOG.
HE WAS PRECEDED IN DEATH BY A BABY BROTHER ALBERT ANDREW, PARENTS GEORGE ALBERT "RED" BROWN & NETTIE ELLA DUNOVANT, BROTHER BILLY WAYNE BROWN, SISTERS JULIE ANN ALFORD AND PEGGY MERLE ALLEN AND A DAUGHTER JUDY CAROL KIRKPATRICK.
A VIEWING WILL BE HELD AT BEATY FUNERAL HOME 816 W. BROADWAY ST., WINNSBORO, TX ON WEDNESDAY, JUNE 13, 2018 FROM 10:00 TO 11:45 A.M AND A GRAVESIDE SERVICE WILL BE HELD AT HARMONY CEMETERY IN WINNSBORO IMMEDIATELY AFTER WITH L.D. BAXLEY OFFICIATING. GRANDSONS MATTHEW KIRKPATRICK, JARROD DEAS, STEPHEN BROWN, JORDAN BROWN, JUSTIN COATES AND JACOB IRELAND SERVING AS PALLBEARERS. HONORARY PALLBEARERS ARE JAMES WEAVER AND RYAN CORNISH.