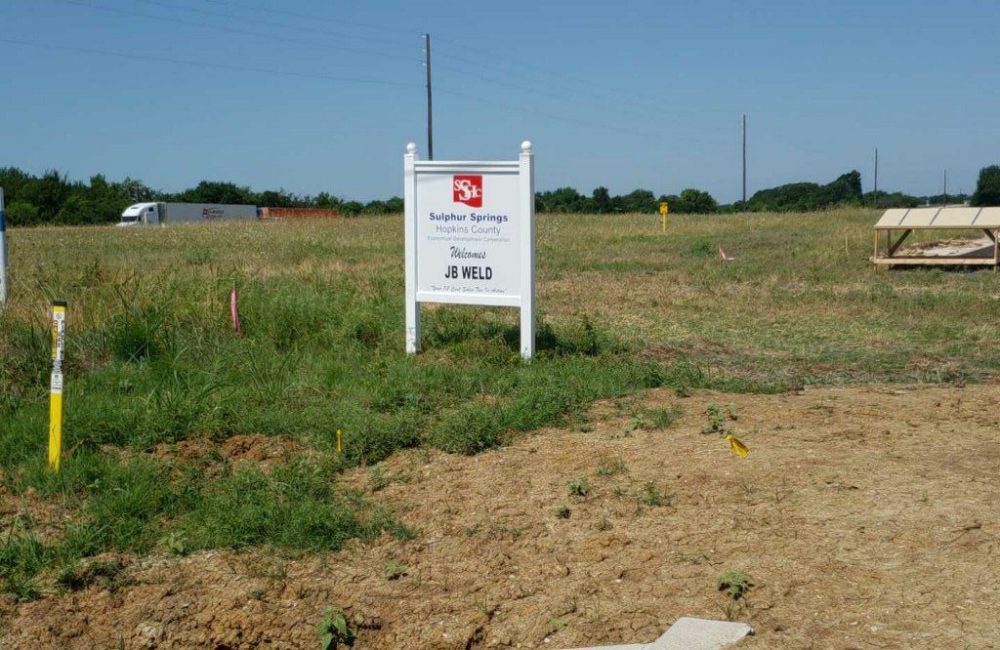 An official ground breaking for a $7-million-plus, 78,000 square feet facility to house JB Weld on CMH Road in Sulphur Springs attracted the presence of JB Weld employs, leadership, city council, and members of the Economic Development Corporation. Chip Hanson, JB Weld Executive, said the expansion will enable greater efficiency for the company.
Although others cities were attractive to relocating the local JB Weld facility, Hanson said the decision was made to stay in Sulphur Springs based on the quality and experience of workers and other factors. The expansion will allow for growth. Instead of three buildings that are currently housing the work on Como Street, the new building will provide greater efficiency for the 70 who now work at JB Weld in Sulphur Springs.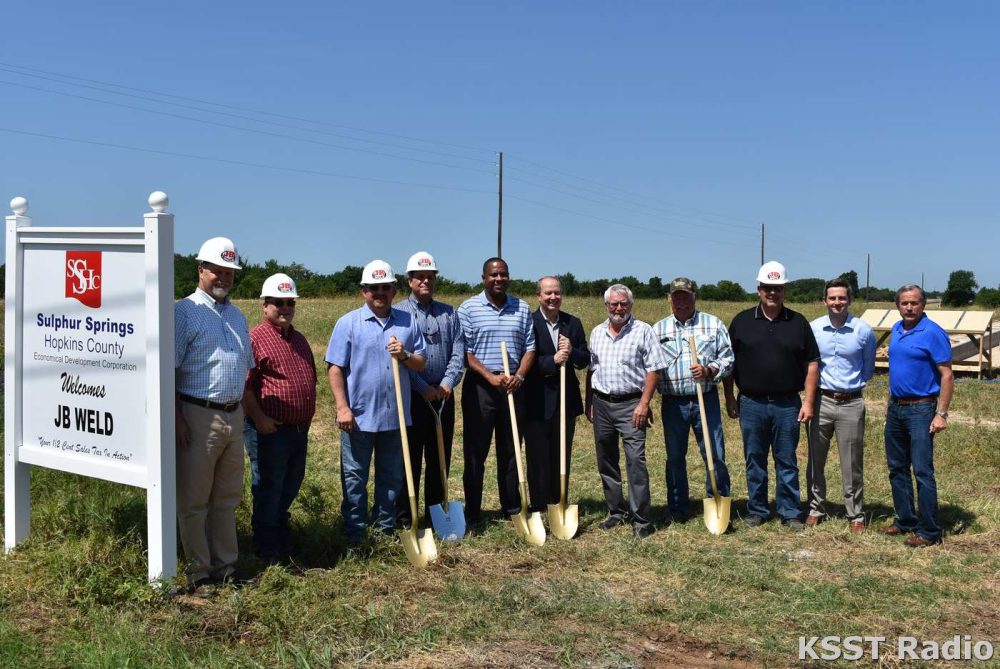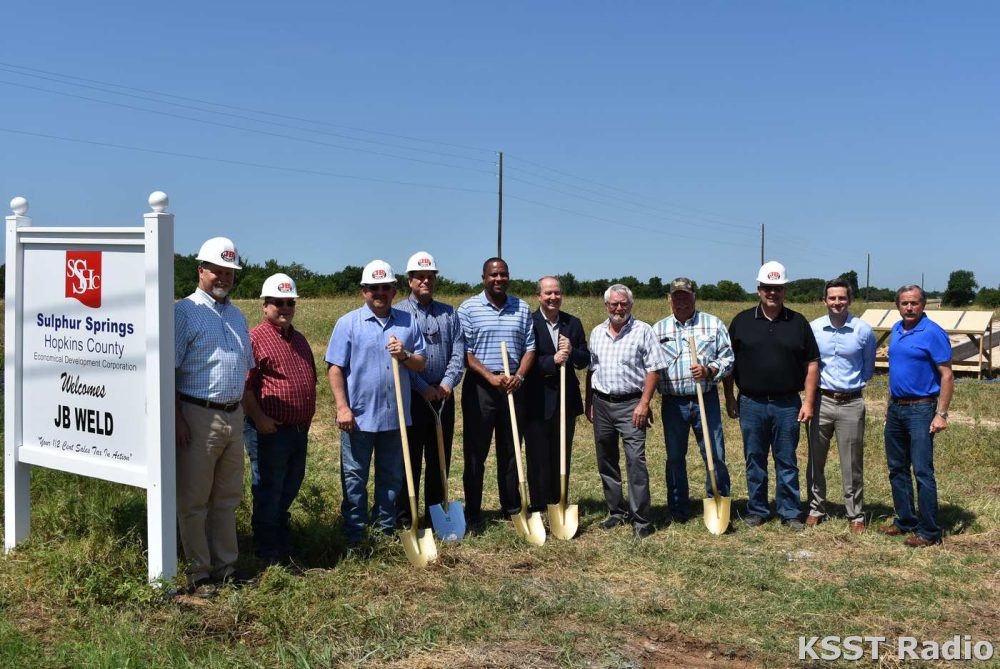 Plans are for the building to be completed before the end of this year.  Their current location is being purchased by Saputo as a part of their $50-million expansion.
Following the ground breaking, lunch was served at the current JB Weld facility as company leadership shared their plans for the future.