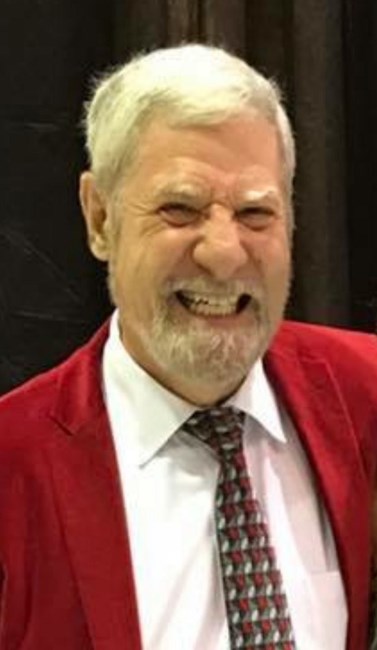 It is with great sadness that the family of Morris Tobin announces his passing after a series of unexpected complications of surgery. Morris fought a hard battle until the end. He passed away on Monday, June 18, 2018 at St. Mary's Hospital, Mayo Clinic with his loving wife Jodi by his side.
Born in New York City on September 22, 1945 to Dr. Louis and Eleanor Tobin, Dr. Tobin grew up in Mt. Vernon, NY where he graduated from A.B. Davis High School with honors.  He attended the University of Pennsylvania receiving his undergraduate degree (B.S. in Chemistry) in 1967 and his Doctor of Medicine (M.D.) in 1971.  He went on to receive his specialty training in Internal Medicine and a fellowship in Nephrology at the University of Buffalo.  After completing his training, Dr. Tobin relocated with Chris (Norton) and his children Aaron and Lisa to Paris, Texas to start his private practice in 1979.
Morris Tobin had two loves in his life, his family and his patients. He was a loving husband, father and grandfather who cared passionately about the community he lived in.
Dr. Morris Tobin served the Northeast Texas and Southeast Oklahoma community for almost 40 years as a devoted physician. Dr. Tobin helped establish the first dialysis unit in NE Texas along with the Sisters of Charity of the Incarnate Word from San Antonio. Throughout his career he served as Chief of Medicine at St. Joseph's hospital in Paris, TX, served on various committees at St. Joseph's and McCuistion hospitals some included ICU, Pharmacy, and Infection Control. Dr. Tobin worked as a consulting physician for the Choctaw Nation in Oklahoma, since starting his practice in Paris. Most recently he was on staff at Trinity Mother Francis in Sulphur Springs, Texas.   Dr. Tobin was devoted to his practice and his patients. Over the years, he crossed paths with many people from all walks of life. He developed lasting friendships with many. He routinely took care of those who could not afford to pay for medical care and was a huge supporter of indigent care programs. He supported many charitable organizations within the community including Salvation Army, Casa for Kids, Meals on Wheels. He was a large advocate and supporter of Doctors Without Borders.
Amy Miller and Pam "Bulldog" Bratcher were devoted to working side by side with Dr. Tobin for 18 years through the good, the bad, and the ugly times. More recently his dedicated employees, Andrea McCullough, Samantha Weedon, Kayla Dixon, Kristi Hale, and Eileen Lahman continued to work hard even during his time of illness.
When not practicing medicine, Dr. Tobin enjoyed spending time with his family, playing tennis, reading, dancing, and traveling with his wife, Jodi.
He is survived by his wife Jodi (Haley), sons Aaron Tobin (Jennifer) and Jason Todd (Allison), daughters Lisa Powell (Kevin), Katy Spear (Andy) and Amanda Pruett (Jason), Jennifer Ressler, Jill Ressler Colatriano and 13 grandchildren Anna and Ashton Tobin, Kyler and Kohen Todd, Matthew Powell, Mallory and Tanner Spear, Hayden and Madison Todd, Jaicey and Emma Pruett and Jaden and Taylor Hargan. He is also survived by his twin brother, Stuart Tobin (Yongseon). He was preceded in death by his father, mother and brother Edward "Eddie" Tobin. Family will receive friends of Morris Tobin from 6 pm – 8 pm, on Thursday, June 21st, at Bright-Holland Funeral Home, 2601 Lamar Avenue, Paris, TX 75460. A Celebration of Morris' life will be held at 2pm, on Friday, June 22nd, at Pathway Church of God, 3805 SE Loop 286, Paris, TX 75460 with Pastor Samuel Evers and Reverend Randall Scott officiating. Following Funeral services, interment will be at Evergreen Cemetery, 560 Evergreen Street, Paris, TX 75460.
PALLBEARERS

Dr. I. L. Balkcom
Neil Belt
Dr. Jim Gulde
Vic Ressler
Stewart Dodson
Mike Norton
Hayden Todd
Matthew Powell
Dr. Devabrata Ganguly, 

Honorary Pallbearer

Jaden Hargan, 

Honorary Pallbearer

Tanner Spear, 

Honorary Pallbearer

Ashton Tobin, 

Honorary Pallbearer

Kyler Todd, 

Honorary Pallbearer

Dr. Arthur Tijerina, 

Honorary Pallbearer