CANHelp is sponsoring a Back to School Fair. The 2018 Back to School Fair is scheduled for Friday, August 10th from 3:00p.m. to 6:00 p.m. at the Hopkins County Civic Center.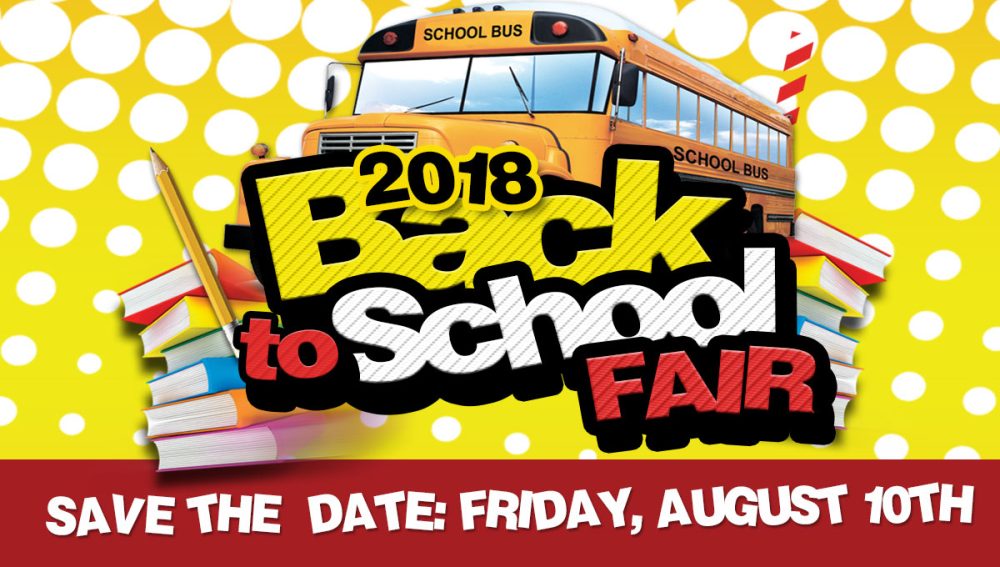 In addition,we are seeking community service agencies, schools, churches, and other local organizations to participate in the 2018 Back to School Fair to offer information about activities for children/youth and family services that are offered in our area. For Profit businesses that support our local communities are also welcome. There will not be a cost for a booth.
All of the information for the 2018 Back to School Fair may also be downloaded from CANHelp beginning June 15,2018.  The completed Booth/Sponsorship Form must be returned to: CANHelp, P.O. Box 214, Sulphur Springs, TX 75483 or emailed to [email protected]  Application deadline for a booth only is July 23rd, 2018.If you would like to be sponsor, please ensure form is returned by Monday, July 3, 2018 to ensure your organization can be included in event communications and on marketing materials. We're looking forward to your participation in this community event that will have the potential to reach thousands of local school aged children and their families.
Shanna Martin, M.A.
Executive Director
CANHelp & 2-1-1 Texas North East Region
www.canhelponline.org
www.facebook.com/211canhelp
www.twitter.com/canhelp
IP # 54750
Phone: (903) 885-9797 ext. 1
Fax: (903) 439-2270