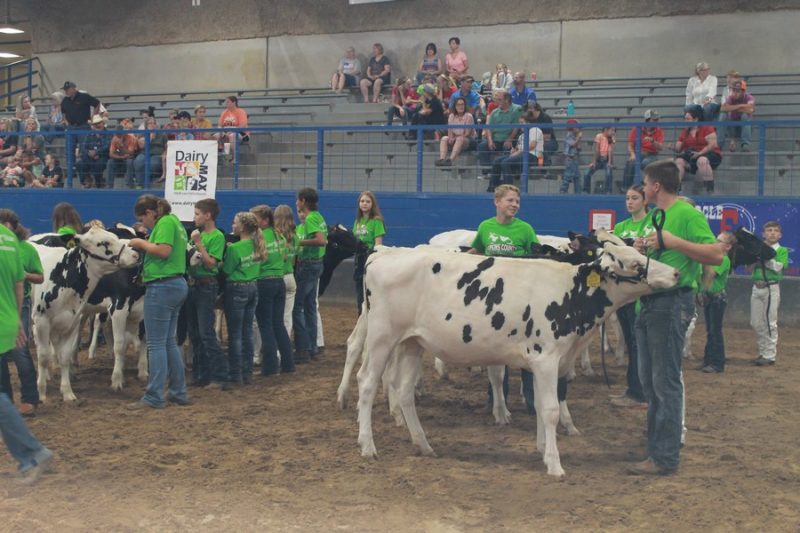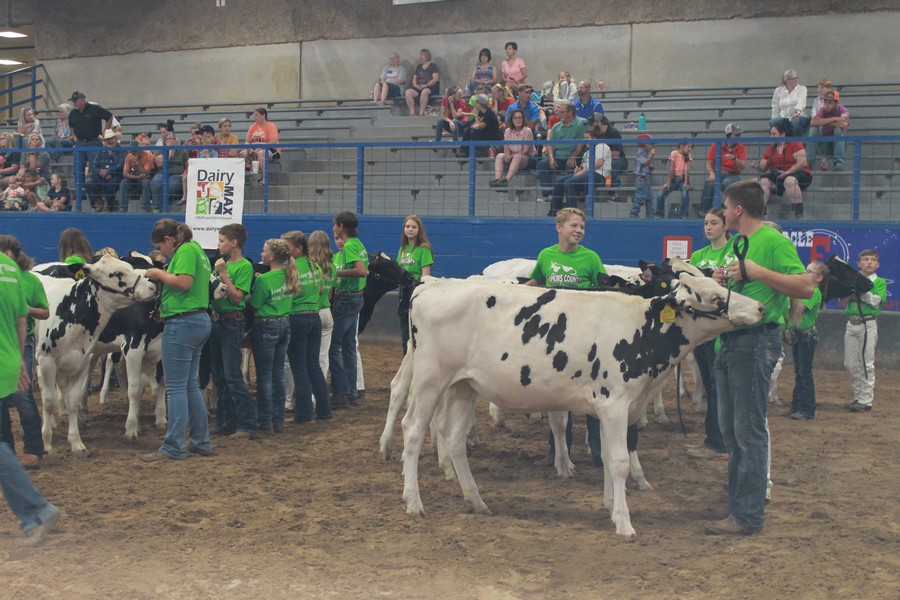 At the 2018 Junior Dairy Show 26 Local FFA and 4H students in 3rd grade through high school competed to see who raised the best calves this year. Only calves born September 1st or after of last year were eligible to compete. The top 15 placed calves will be sold to the top bidder and the students receive the money.  Many of the students try to buy their calves back since they forge strong bonds over months of caring for them.   This year the sale will be on June 21st at 1:00. For more information about the sale or winners of the competions contact Amy Bowen at 903-488-2333.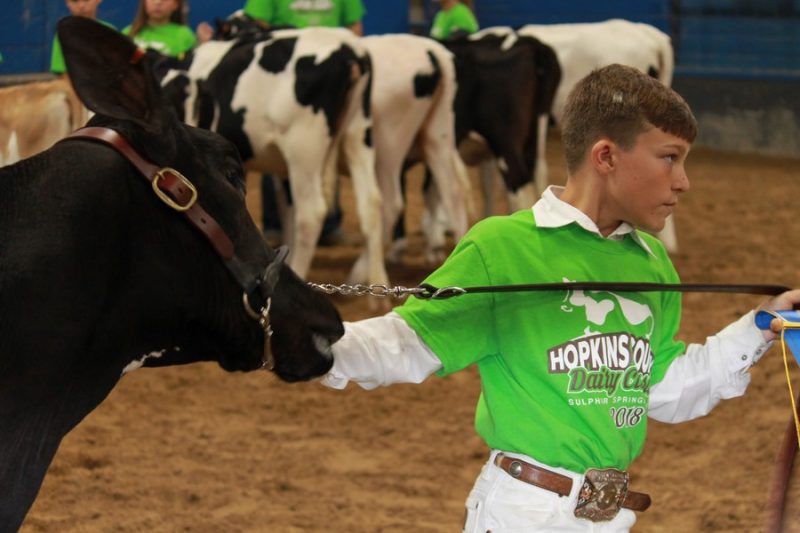 KSST spoke with Johnny Lennon as he watched his grandson, Braden  Lennon,  whom he lovingly calls "John Wayne" at the Dairy Classic competition "My grandson's winning" Lennon reports proudly. "This is Braden's 5th year to compete. He's won Grand Champion twice. We went to Illinois to get our calf 'cause we don't have a dairy barn here. Lil John Wayne can sure  pick 'em. He has the best calf out there. "  Braden's mom, Carrie Cherney, applauds as her son passes by leading his prized calf.  "Her name is Beverly." Cherney says of the calf, " This competition is a good way for kids to learn so much about life.  It's a lot of hard work but Braden loves it!" Braden took home first place in the Classic competition.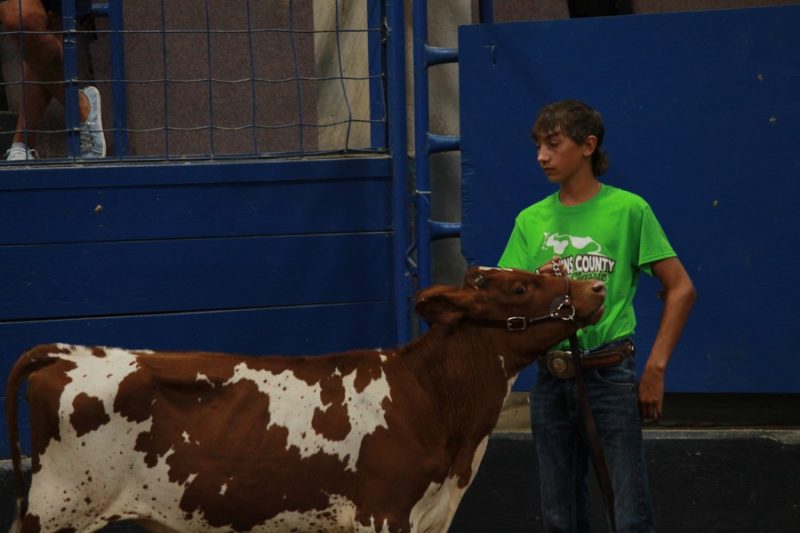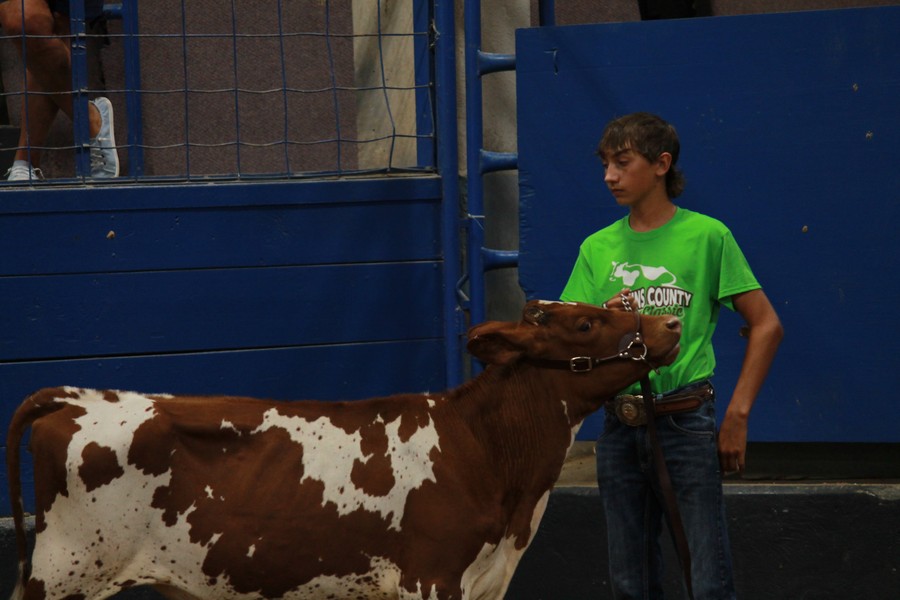 Ryan Caudle from Brashear,  was on hand to talk with KSST . His son, Rhye, was competing in the Dairy Classic with an Ayrshire calf. The Caudle family dairy runs approximately 60 cows of which 1/2 are of the Ayrshire breed. "Ayrshires can be a little high strung but make great milk cows. They give lots of good butter fat, not as much as Jerseys  but close."  "Rhye has shown calves every year for the past 5 years. He picked this one because he thought it would be a good show calf." Dad says proudly as he points to his son who led a cute brown and white patched calf with lots of  freckles across the arena floor. "It's good experience for kids. Keeps 'em outta trouble!" Caudle says with a smile.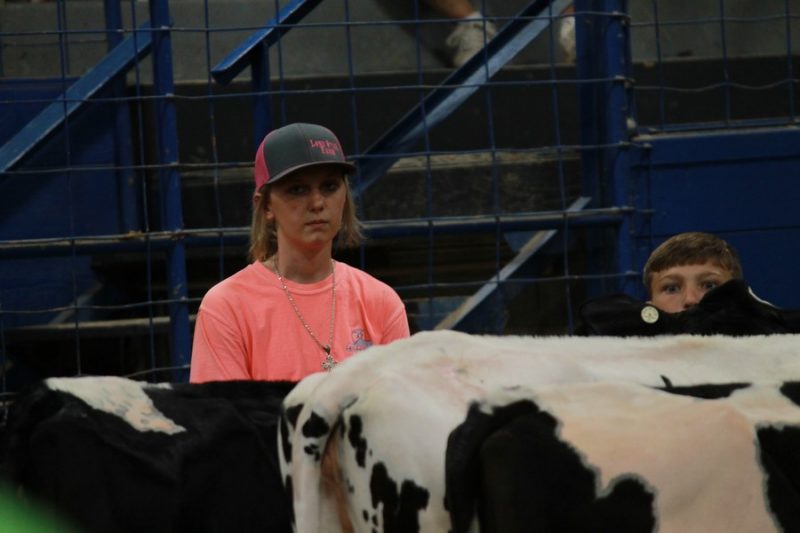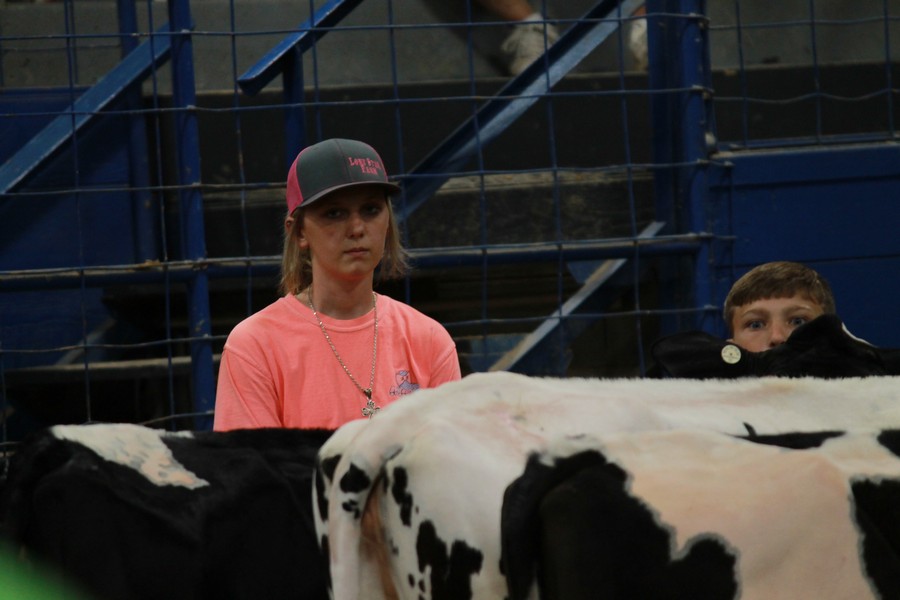 Caudle's daughter, Hannah is also involved with the show this year. "She graduated from Miller Grove last year and showed calves while she was in school. Now she helps out because it's just in her blood!" Dad reports proudly.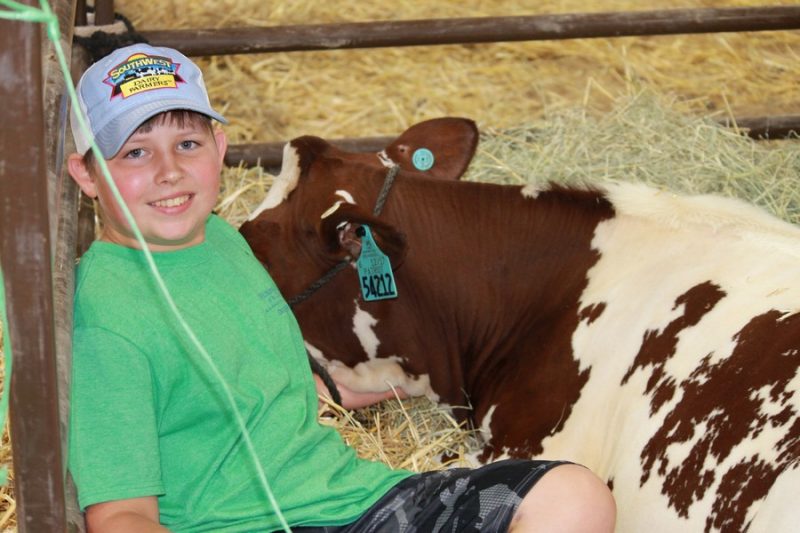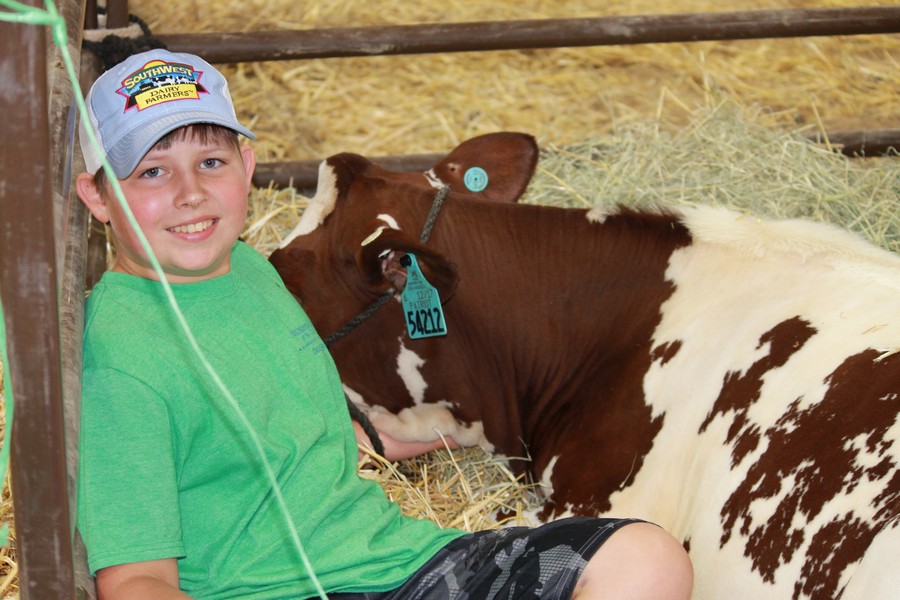 Clayton Wallace and Mom, Chris, told KSST about their calf Linda.  "She's a Milking Short Horn, we named her after my Grandma!" reports Clayton. "Grandma Linda raised Milking Short Horns and so do we! I've had cows my whole life and this is my second year to show!" Chris explained " Clayton is the 4th generation in our family to raise Milking Short Horns." "It's a very old, heritage breed. One of the oldest breeds in the country. They originated in England and were brought over by the pilgrims. They tend to  be more docile than Holsteins" "You never know what color the babies are gonna be, each one is very unique!' "We like to show everywhere we can. Clayton won National Junior Show in Kentucky last year!" Mom tells proudly. "We love the [Sulphur Springs] Dairy Show! It's a fantastic show to support our youth and gives calves lots of practice!" The Wallaces have a dairy barn in Emory and run 15-20 cows a year.  "i grew up on a dairy farm, it's a great life! [Showing calves] teaches kids responsibility, respect and to put somethings well being before your self.