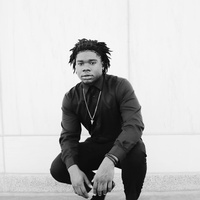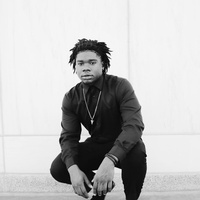 Xzavion Jahmal Epps, 18, of Honey Grove, passed away Sunday, May 27, 2018 in Melissa, TX.
Xzavion was born in Sherman, TX on June 7, 1999 to Latasha Johnson and Cameron Epps.
Xzavion attended Honey Grove and Bonham High School graduating in 2017 from Bonham High.  He went on to sign with Southeastern University in Durant, OK.  Xzavion was looking forward to transferring to Langston University and reuniting with his little brother, Izaiah, on the football field.
Xzavion loved football, spending time with his friends and family.  He also occasionally made music with his friends.
Left to cherish Xzavion's memory is his mother Latasha Johnson and father Cameron Epps (Shantina); his six brothers: Izaiah Epps, Jakevian Epps, Jakerian Epps, Daryin Epps, Cameron Epps and Tanoris Clark; his grandmother, Bettie Epps; his grandfather James Chaffin, aunts: Camillia Epps, Renita Woods (Robert), Sharon Johnson, Lashawn Pearson and Stacy Howland (Steven); uncles: Brent Johnson (L'Shawn), Jason Johnson (Courtney) and Carlos Epps.  He is also survived by his God mother Tina Denson and special person to him Linda Denson.
Visitation will be held at Christian Chapel C.M.E. Church located at 1005 W. Market St. in Honey Grove from 6:00 P.M. until 8:00 P.M. on Friday, June 1, 2018.
Service will be Saturday, June 2, 2018 at 3:00 P.M. at Honey Grove High School with Rev. Ester F. Lawson officiating and Rev. Cedric Barksdale, Eulogist.
Pallbearers will be Coe Caraway, Rylee Stoltenberg, Markaile Barnett, Demarius Wilson, Daelyn Ross, Josh Dangerfield, Joshua Rodriguez and Gervie Stone.
Honorary pallbearers will be Cody Battle, Cameron Brooks, Byron Bonds Jr., Malcom Johnson, Andrew Martin and Aiden Johnson.
Burial will follow at Cedar Hill Cemetery in Honey Grove.  Arrangements are under the direction of Jones-Walker Funeral Home in Commerce.