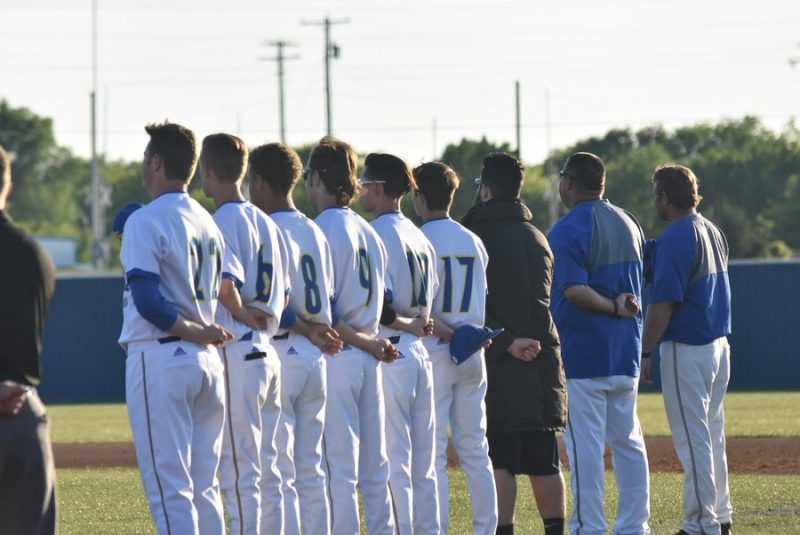 For the second time in four years, the Wildcats' baseball team will meet Prosper in the playoffs. The Eagles beat the Wildcats, two games to zero, in the fourth round on their way to a state championship in 2015.
Prosper's Head Baseball Coach Rick Carpenter, father of St. Louis Cardinal Matt Carpenter, has over 800 baseball wins and several state championships. He came to Prosper from Houston Elkins. Wildcats Baseball Coach Jerrod Hammack said when you combine Carpenter's winning ways with all the talent available in Prosper you get a winning culture. Coach Hammack said the Eagles, like Wylie East, have a main pitcher who is a lefty. Coach Hammack said the Prosper lefty throws a bit harder than the Raiders' lefthander. Coach Hammack said it should be a great series for the fans.
We will bring you Wildcats' baseball live on KSST Radio Friday (May b11) night at 7:30 p.m. from Rockwall High School. We will also videotape the game for replay later on Channel 18 on Suddenlink Cable.