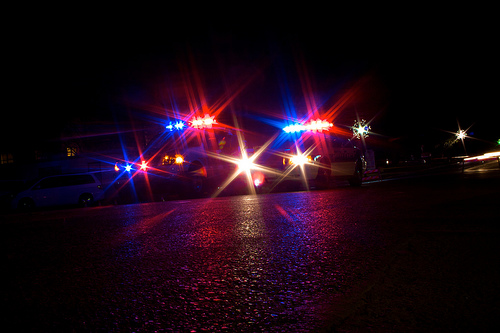 Texas Rangers have a warrant issued for the arrest of a male-subject who was wounded in what is now known to be an exchange of gunfire between the man and Hopkins County Deputies and Department of Public Safety Troopers. The man will be arrested following his release from a Dallas area hospital where he was in stable condition as of last report Monday, according to Hopkins County Sheriff Lewis Tatum. Tatum stated that the Texas Rangers are coordinating the arrest procedures at this time.
According to the investigation, when Hopkins County Deputies responded to an Aggravated Assault call in the Reilly Springs area, the man, believed to be in his mid-40's, fled officers in a vehicle. He fired on officers while they pursued him and when he stopped in a driveway off FM 1567, he exited the vehicle and fired at the officers. DPS Trooper and deputies returned fire.
The incident was investigated by Hopkins County CID, DPS, and Texas Rangers.