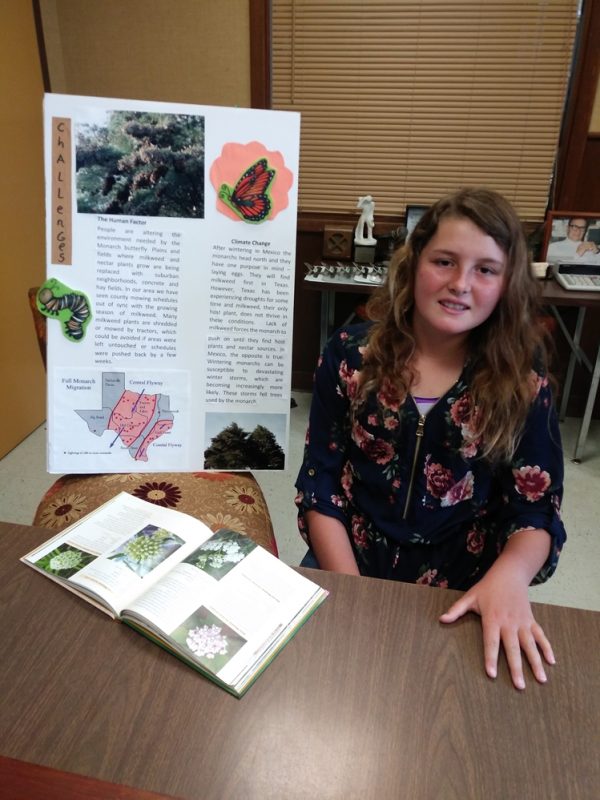 Kasey Rhodes, an 11-year-old Yantis homeschooler, has stepped up for the plight of Monarch butterflies and their endangered habitat. She already has the endorsement of the City of Yantis which was declared a sanctuary for the migration of the Monarch Butterfly during the final term of Mayor Jerry E. Miller. She seeks to reach out to other local entities in the migration path as well as individuals who would take steps to provide habitat for these endangered pollinators. Contribution to the cause could be as passive as not mowing the native milkweed plants on your property throughout the growing season, or planting butterfly-attracting nectar-providing plants in your yard.
Kasey stated that the City of McKinney has rceived special recognition for taking the Mayor's Pledge, undertaking 9 of the 25 possible action items recommended in the initiative. Nationwide, San Antonio, Texas was the first city to take the pledge. Their pledge included petitioning TxDOT to change their mowing schedule of highway areas through Bexar County. Some of the larger recommended action items include petitioning to get milkweed off the Noxious Plants list, and donations of land to be used as experimental prairie for butterfly habitation.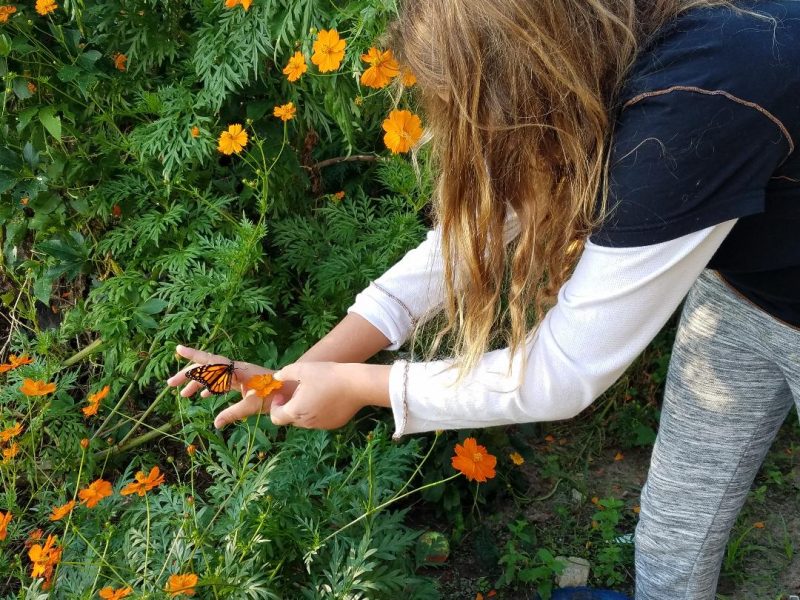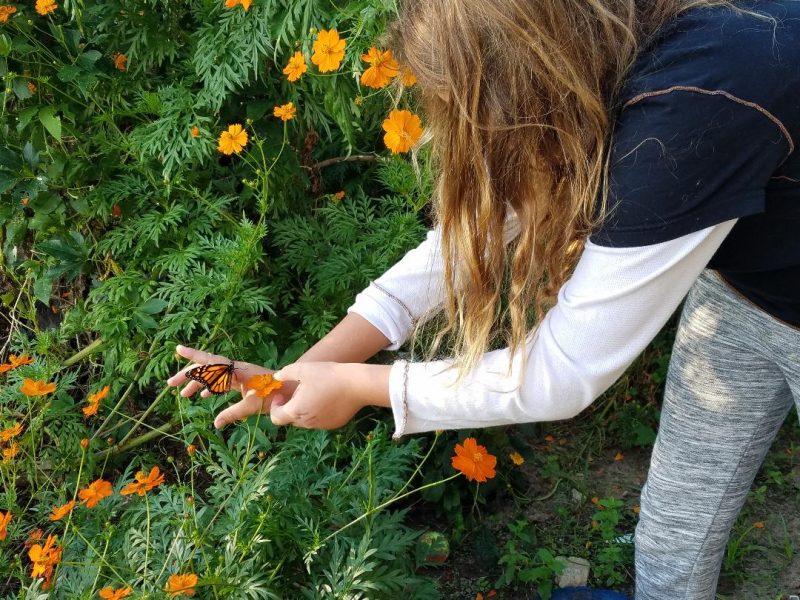 Kasey's parents and siblings traveled to Mexico earlier this Spring to see the sanctuaries where the butterflies migrate annually. Monarchs roost only in a certain specie of tree there. These roosting areas are endangered there by illegal logging, pesticide spraying and climate change. She explained that our area of Texas is where the "Super Monarch" is exclusively produced. This fifth-generation Monarch is made up of females which are larger and have a longer life span, actually completing the complete 8-month journey from Mexico to Canada.
These reasons and others have made Kasey an advocate for the Monarch Butterfly and other endangered pollinators. To find out more, visit nwf.org or go to the Monarchwatch website or plan to attend one of the Monarch Pledge workshops set for this fall in Sulphur Springs.